Orange County has rolled out a new campaign to fight against increasing cybercrimes and other criminal activities—a localized version of the national "If You See Something, Say Something" anti-terrorism initiative.
The SafeOC initiative is based on the idea that an alert public can play a critical role in keeping Orange County safe, according to social media Twitter page.
Orange County Sheriff Don Barnes said SafeOC will help law enforcement officials battle the new emerging threat of cybercrimes.
"Cyber is by far the up and coming crime and risk domestically and oftentimes of foreign bad actors, but it also includes opportunities to bring other threats or risks to our attention," Barnes told ABC7.
The program will create community partnerships and teach county residents how to identify potential threats and report them to law enforcement.
Lance Larson, cyber investigator with the Orange County Intelligence Assessment Center, said the quicker law enforcement is aware of a threat, the earlier a cybercrime can be stopped in its tracks.
"It gives us that ability to go on and be able to start the disruption process of stopping the cyberattack, potentially being able to freeze money as it's moving through the financial system potentially trying to go overseas," Larson told ABC7. "They're able to stop certain things that I could not do in a timely fashion."
Due to their virtual nature, cybercrimes can happen to anyone.
Last year, Irvine resident Tanner Grimshaw had his identity stolen, a common type of cybercrime. The incident wreaked havoc on his life for months while he worked to curb the continual opening of credit cards, bank accounts, apartment leases, small loans, and even a $100,000 plus commercial building lease, all under his name.
It all began when he was looking at his credit score in March 2021 and noticed a number of "hard checks" on his credit that should have required his approval.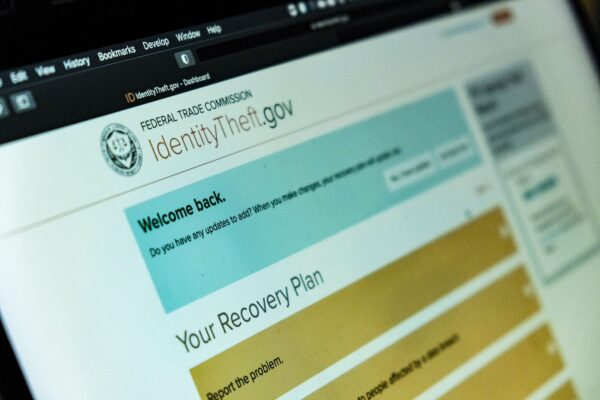 "The thing is, when they have your social [security number], your first and last name, your date of birth and all that, usually they can get by enough when they call people to … open up new accounts," Grimshaw told The Epoch Times.
After police were unable to intervene since no money had actually been stolen yet, Grimshaw was forced to go through a painstaking process—calling up credit bureaus, apartment offices the thief had tried to lease from, and a number of other agencies—all while keeping an extensive paper trail to be able to provide records if requested. He also had to frequently visit different offices in person to prove his identity.
Even after freezing his credit, the mayhem continued.
About a month later, he received an email notifying him that a $100,000 plus commercial property—later discovered to be an underground casino—had been leased in his name.
"The problem is, while you're spending time trying to stop it, they can open up more accounts," he added.
Grimshaw said this type of identity theft often involves a group of people working together, which makes it very challenging for victims to put an end to the fraud activities carried out in their names.
"You're just playing this cat and mouse game and playing catch up, and [you] are one person trying to have a life—a full-time job working, many times have family and kids—and then trying to stop an organized crime of often multiple people," Grimshaw added.
SafeOC aims to help victims like Grimshaw, even before they become victims if possible, by encouraging people to report suspicious behavior, with its website offering concrete examples of suspicious activities that should be reported immediately.
As a part of the SafeOC initiative, all Orange County Sheriff Department recruits will need to go through Cyber Liaison Officer training to learn more about cybercrimes starting Feb. 1.