IRVINE, Calif.—City officials across Orange County in California are reassessing their budgets to cope with shortfalls resulting from the COVID-19 pandemic.
"We approved the budgets in February," Laguna Niguel Mayor Laurie Davies told The Epoch Times. But when the stay-at-home order went into effect in March, city managers "had to throw that budget out and start all over again."
The pandemic "just kind of pushed them over the cliff," she said.
Some cities are "cutting employees, capital improvement projects, and some of them might have to actually cut back in public safety," Davies said, listing municipal police, firefighters, and first responders as possible budget casualties.
Many will be forced to dip into their reserves, officials told The Epoch Times.
Orange County itself is no stranger to financial hardship: in 1994, it became the largest municipality ever to file for bankruptcy, following a pool of bad investments and unsound borrowing. On July 1, it will be exactly three years since the county made its final payment on that bankruptcy bond debt.
Home to more than 3 million people, Orange County is the sixth-most-populous county in the United States. Its more than 30 cities have diverse needs and revenue sources—as well as diverse struggles amid the pandemic.
For example, Anaheim—among the largest cities, with about 350,000 residents—is the home of Disneyland and has struggled with massive international tourism losses.
Laguna Beach—one of the smallest cities, with around 22,000 residents—depends more on local tourism than Anaheim and expects many Californians to still visit this summer. But even before the pandemic, it was struggling with plans to revive its businesses and infrastructure.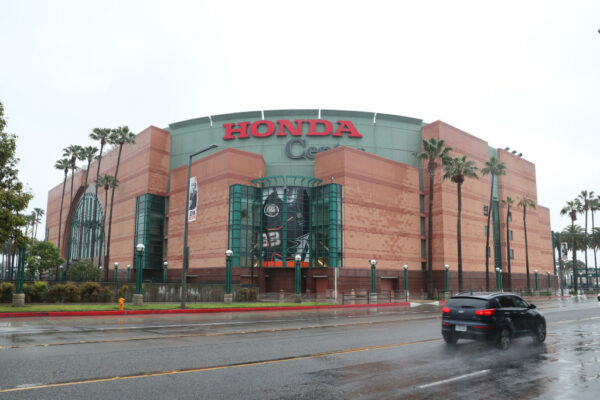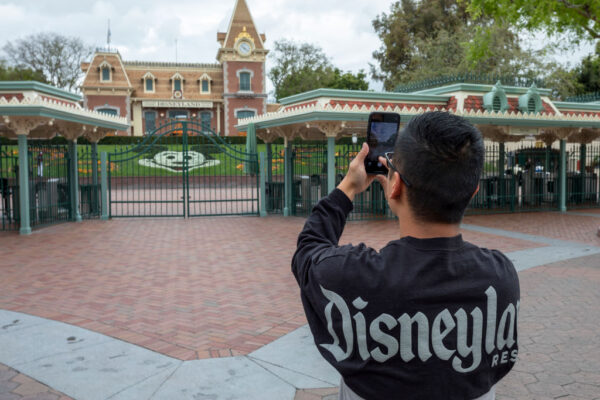 Anaheim
In a typical year, Anaheim's budget is driven by visitors to hotels and spending at theme parks, according to city spokesman Mike Lyster—but theme parks, sports venues, most hotels, and the convention center have all been closed since March 14, he said.
"That is unprecedented," Lyster told The Epoch Times. "We saw Disneyland close for a few days after Sept. 11, 2001, but nothing like this."
Resorts, hotels, shops, and restaurants are the largest drivers of sales and property taxes for the city. In a typical year, the Anaheim Resort, a section of the city that includes Disney's two theme parks, provides about 60 percent of the revenue for the city's general fund, used for public safety and community services.
This year, that number is expected to be down to 40 percent.
Anaheim's total city budget stands at $1.7 billion, including a general fund of $302 million for day-to-day matters.
"At this point, we project a $75 million deficit" in the general fund, Lyster said, "largely from the loss of hotel-stay revenue and the economic downturn."
Estimated hotel revenue for the current 12-month period ending June 30 has been revised down to $120 million from $174 million, he said, "based on the downturn we've seen" since the lockdown began.
Despite economic challenges, the city will still move forward with some of its ongoing projects. The Downtown Community Center, an entrepreneurial center for youths with upgraded libraries and parks, will continue its development, and Maxwell Park in West Anaheim, a dog park, will open later this year. Spending for additional community development is projected to be just over $3 million for the fiscal year ending June 2021.
Visit Anaheim—an organization that promotes the area, formerly the city's visitor and convention bureau—is funded by hotels. With few visitors in recent months, Visit Anaheim has been forced to cut its staff by 55 percent, to 32 people from 71.
The remaining staff members have all taken pay cuts, Lyster said, in the form of furloughs and salary reductions.
"Our goal is to minimize impacts to residents as much as possible," Lyster said. "That is why we are looking at layoffs only as a last resort, as they would impact service to residents and businesses."
Thus far, the city has spent a total of $3.8 million in COVID-19 management resources. The funds are eligible for reimbursement from the Federal Emergency Management Agency (FEMA) due to the local emergency declaration.
Anaheim's $17 million reserve fund is expected to decline to $9 million in the approaching fiscal year.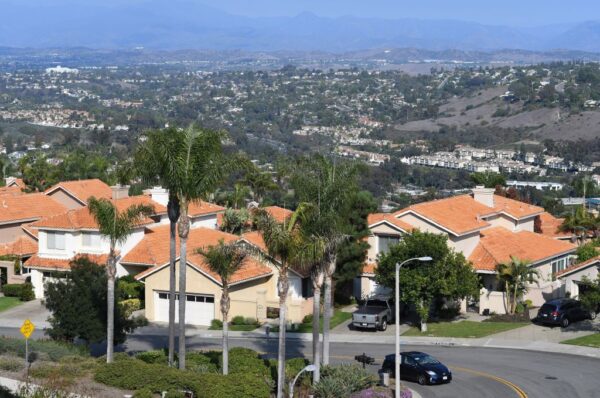 Laguna Niguel
Located on the southeastern rim of the county in the San Joaquin Hills, the city of Laguna Niguel generates most of its revenue through sales and property taxes.
The city adopted a new Operating and Capital Improvement Budget on June 23 for the fiscal year ending June 30, 2021, adjusting its annual numbers due to the impact of COVID-19.
"The focus of the budget was really on providing essential services to the community, so that we can continue to keep everyone safe and maintain our city's infrastructure," Deputy City Manager Justin Martin told The Epoch Times. He called the budget "very conservative."
There's typically a 2 to 3 percent increase in property tax revenue each year in Laguna Niguel, he said—but due to COVID-19, the city didn't set any increase this year.
Estimated revenue stands at $52.5 million for the 2020–21 fiscal year. Budgeted general fund expenditures have decreased significantly, to $40.9 million for the upcoming year from $44.7 million in the current fiscal year.
The numbers take into consideration "declining real estate sales, static assessed valuations, and possibly delayed payments to the County Tax Collector," according to the budget.
Sales tax revenue is projected to take the biggest hit, as local businesses yoked with stay-at-home orders reduced the city's revenue projections by 10 percent, to a projected $10.6 million.
Martin said that 15 of the city's 19 capital improvement projects have been put on hold. The total budget for the four remaining projects amounts to $7.1 million. Planning and development fees are also expected to decrease, he said.
Additionally, the city has created an economic recovery program to help reboot small businesses as the county takes steps to reopen the economy.
"We spend a good amount of resources on our economic and community development—especially right now, with the impacts of COVID-19 on all the businesses throughout our city and our region," said Martin. "We've had to take, obviously, many budget savings and reductions."
Part-time staff at parks and recreational centers were furloughed, since no programs were open during the stay-at-home mandate. The city is "slowly starting to bring some of them back," Martin said.
"We've had to stop all of our recreation community services, so any revenue that would come in through facility rentals for parks and recreation programs, through use of our community centers—all that revenue essentially stopped in its tracks," he said.
The city has spent $200,000 to $300,000 in resources for front line workers in the fight against COVID-19, Martin said, a number likely to be reimbursed through FEMA.
Laguna Niguel hasn't yet been forced to tap into its reserves this year. City policy mandates that the city keeps 50 percent of its operating budget in reserve. This year's reserves are projected to be just over $35 million.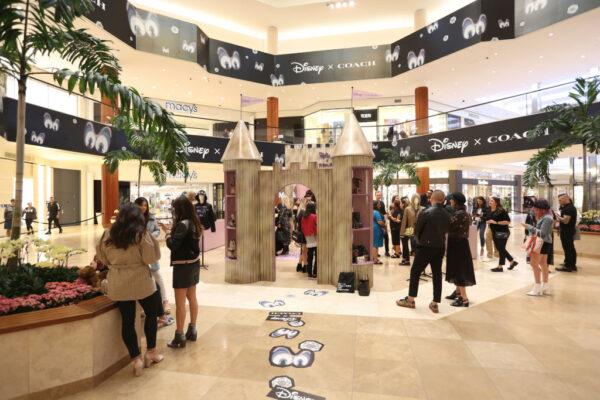 Costa Mesa
At the beginning of the year, Costa Mesa's emergency disaster relief fund was $14.1 million. Due to COVID-19-related expenses, that number has dwindled to zero.
In an effort to combat significant revenue losses, the Costa Mesa City Council decided on $10.8 million in departmental budget cuts for next year's budget, ending June 30, 2021.
During a June 23 City Council meeting, Carol Molina, the city's budget and purchasing manager, said a handful of staff positions would not be subsidized in the upcoming fiscal year as part of the cost-cutting.
"We are estimating about 109 positions—both full-time and part-time—will be defunded in 2020–21, either partially or for the entire fiscal year," Molina said. As a result, staff furloughs were adjusted to 5 percent.
The city's public safety services will take a substantial hit, too: a total of $1.7 million will be reduced. The Costa Mesa Police Department's budget will be cut by over $300,000. Fire and Rescue services will be cut by nearly $500,000. And over $350,000 will be cut from the city manager's fund.
The Parks and Community Services Department will also shave nearly $500,000 from its funding.
In May, councilmembers projected a $30 million budget deficit for the upcoming fiscal year, with sales tax revenue expected to decline by $9 million. Other revenue shortfalls include property taxes, hotel revenue, restaurants, and parking payments.
The city expects to receive a reimbursement from FEMA of $1 million.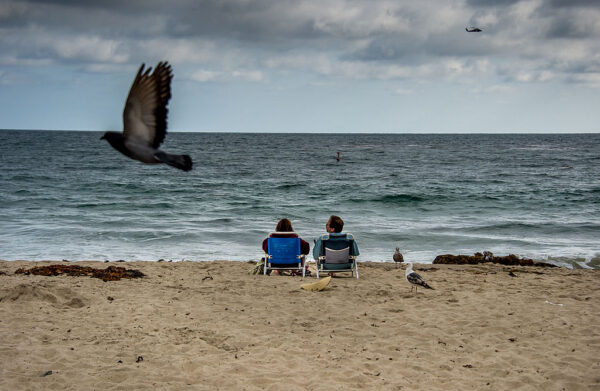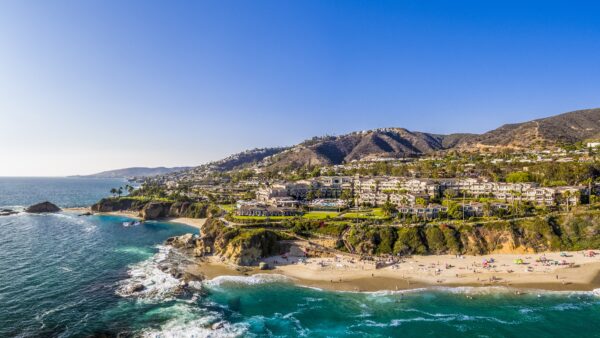 Laguna Beach
"We know that Laguna Beach typically recovers a little more quickly from recessions—because people will still travel to Laguna Beach from Southern California and other areas, even if international travel is impacted—but there are too many variables for anyone to accurately predict the next 13 months and beyond," Laguna Beach City Manager John Pietig said during a June 23 workshop held by City Council to discuss next year's budget.
Laguna Beach prepared a two-year budget prior to fiscal year 2019–2020. Revenue projections for the second year, 2020–2021, have been reduced significantly due to the impact of COVID-19.
"The proposed budget includes two revenue scenarios 'bad' and 'worse,'" the new budget states.
The small coastal city's total revenues for the current fiscal year ending June 30 are estimated to be nearly $6 million less than originally projected due to COVID-19, councilmembers said during the budget workshop. Next year is expected to be even worse.
Total revenues are expected to drop by at least 16 percent, or $18 million, in the bad scenario. They are projected to drop by 22 percent—over $24 million—in the worse scenario. The budget has been adjusted accordingly.
When the budget was originally adopted, revenues for the fiscal year were estimated at nearly $112 million. In the revised worst-case scenario, revenues are projected just over $87 million for the year.
The city's biggest revenue losses have been in transient occupancy taxes, sales tax, and community development fees; the largest budget reductions are to the general fund, capital improvements, and sewer maintenance.
There will be no significant reductions to the public safety budget, but the city will be trimming $1 million from the Wildfire Mitigation and Fire Safety fund.
Recreation and transit services will have significant reductions, which may be troublesome for older residents who rely on the city's trolley service to get around town. Pietig said reopening these services "is going to be a week-by-week and month-to-month decision," and will comply with county and state guidelines.
The city has not pursued any staff layoffs. Six vacant positions are being considered for expulsion; furloughs have been limited to summer recreation and transit programs.
Even after spending reductions, an estimated $1.5 million will need to be taken out of the general fund reserve.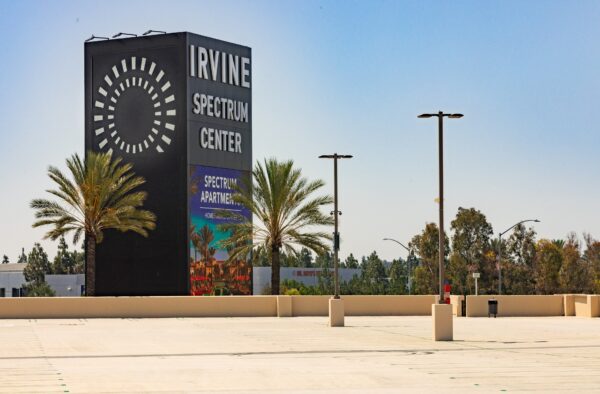 Irvine
In 2019, the City of Irvine ranked first nationally in fiscal strength, according to Truth in Accounting's annual ranking of the top 75 cities in the United States. It was one of only 12 cities with a surplus per capita score in the ranking, which analyzes the financial health of a city if all its bills were paid.
But Marianna Marysheva, the assistant city manager, told The Epoch Times that revenue is expected to drop next year by over $20 million due to the pandemic.
"We're looking at a revenue deficit in three categories," she said. "Sales, obviously, because you know, a lot of big businesses have been impacted. Secondly, hotel tax, same reasons, most of the hotels shut down. And the third one is recreation—education programs, classes, and so on, from children to adults to seniors."
Marysheva said she expects a $7 million drop in each category—but it could be even worse.
"It's really almost impossible to even estimate what the future holds," she said. "For example, sales tax data usually has two to three months lag, because data goes through the state, and then comes back to us. So until we have actual data, we don't even know."
Irvine has a $205 million annual budget, approved in two-year terms, with the new fiscal year beginning on July 1.
The city brings in most of its revenue through sales tax and property taxes, which are split into two categories: housing and commercial properties.
"We haven't really had foreclosures. … Hopefully, it won't lead to that," Marysheva said. Sales tax has revived significantly since reopening began, she said.
About $5 million of the city's general fund was spent on COVID-19 resources.
"We hope that some of that will be reimbursed by the federal government through the CARES Act, but it's too early to tell," she said.
Two major projects have been put on hold: renovating an animal care shelter; and a neighborhood development project, through a public-private partnership, that included a water polo facility, basketball courts, and volleyball courts.
But no city employees have been negatively impacted because the city took early steps to freeze hiring vacancies, Marysheva said—thus avoiding furloughs and layoffs.
The nation's top fiscal city has over $50 million in reserves. Some of that could be used to fill any gaps in the budget, but the city has "been very proactive with our balancing measures, our cost containment," she said, reducing the likelihood it will be needed in large amounts.
Marysheva said the city "took very early steps in March, as soon as we started sensing that this was serious and this would last."
"We took early steps to do basically two things," she said. The first was to "immediately freeze vacancies," mainly in the police department.
"We also went out and either reduced reliance on contract labor and consultants, or we went to those vendors and consultants and contracts, and asked them for concessions," she said.
"Between the vacancy savings and contract negotiations, we're going to be able to save about $11 million in the current fiscal year, and about $8 million next fiscal year," she said.