As a teenager growing up in the Bronx in the 1960's, the realities of the drug culture were rampant.
Tragically, the get-high society was so widespread, that hearing of a drug-overdose, or drug-influenced fatality, was commonplace.
Everything old is new again. The alarming reality in contemporary America is that a drug culture, fueled by the opioid crisis, is not only alive but deadly.
Opioids: A Crisis Intensifies
The tragic headlines of this morning's news have prompted the writing of this article. In New Jersey, my home state, the opioid crisis was crystalized in a story headlined "All 1,901 people killed by opioids in N.J. last year, mapped."
Statistics cited in the article point to a meteoric rise of deaths in New Jersey involving heroin and fentanyl.
The published report cites that since 2013, heroin deaths have more than doubled. Also, fentanyl-related deaths, have had a shocking 2,000 percent increase during this same time-span.
This tragedy in New Jersey is a microcosm of America's national drug crisis.
CDC: America's Grim Opioid Statistics
The most recent statistics posted on the Centers for Disease Control and Prevention (CDC) paint a grim picture of the opioid crisis in America.
According to the CDC, "the majority of drug overdose deaths (more than six out of ten) involve an opioid. Since 1999, the number of overdose deaths involving opioids (including prescription opioids and heroin) quadrupled. From 2000 to 2015, more than half a million people died from drug overdoses. 91 Americans die every day from an opioid overdose."
The headlines, blasted across America each day, confirm the tragedy of the CDC statistics. These headlines, from just a recent review, include the following:
Opioid Crisis Drives a Grim Business in West Virginia: Body Transport
State of Addiction: Confronting Indiana's Opioid Crisis
'The Pills Are Everywhere': How the Opioid Crisis Claims Its Youngest Victims
Georgia's Health Care Reform Task Force works to combat opioid crisis
Study: Opioid crisis cuts US life expectancy rates
Lawmakers Told Opioid Crisis 'A Public Health Catastrophe'
The Opioid Crisis Is Taking a Toll on the American Labor Force
Drug Deaths in America Are Rising Faster Than Ever
New York's opioid crisis crops up in one cemetery, where 11 young addicts' graves stand bunched together
Building Police-Community Collaboration
During my Sept. 21, 2017 remarks to the Bergen County Police Chiefs Association (BCPCA), I addressed America's opioid crisis.
The crisis that is impacting communities nationwide was underscored to 100 attendees including police chiefs, the FBI, psychologists, and community leaders.
Copies of my article titled "America's Drug Crisis Demands Police-Community Unity" from the Apr. 13, 2017 edition of the Epoch Times were distributed.
The article emphasizes that America's drug pandemic demands an iron-clad collaboration of police and community members to remedy the crisis. It also commends the BCPCA and their collaborative initiative with the Bergen County Prosecutor. This initiative allows addicts to turn in their drugs at strategically located police stations in the county. In turn, they enter into a recovery program without facing criminal charges.
Final Reflections
Aside from complementing the BCPCA for their collaborative effort to address the opioid crisis, I encouraged them to intensify their efforts in the schools.
If America is to make any progress with our opioid crisis, we must educate and motivate our youth. They can be empowered to be ethical protectors in their schools and communities. Our young people are critical to turning the tide with this crisis. We must encourage our youth and give them the resources they need.
My remarks to the BCPCA concluded with the following statement, which I believe is applicable across America:
"Complementing your commendable collaboration to address the opioid crisis, intensify your efforts to reach the youth through the schools. Through character empowerment programs and opioid awareness initiatives, efforts to safeguard lives from this deadly crisis will be enhanced and positive results achieved."
America's youth deserve our example, encouragement, and empowerment to cultivate tools critical to protecting themselves and society.
We must do more to stop the scourge of our opioid crisis. Let us have the fortitude to intensify the virtues alive in the hearts of our youth: character, courage, and community.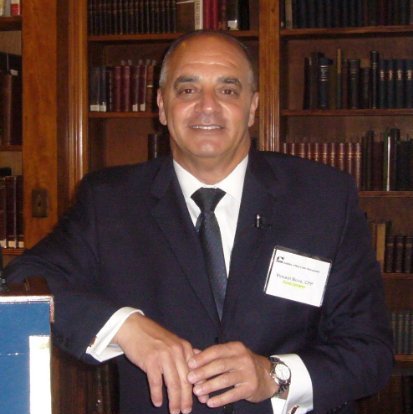 Vincent J. Bove, CPP, is a national speaker and author on issues critical to America. Bove is a recipient of the FBI Director's Community Leadership Award for combating crime and violence and is a former confidant of the New York Yankees. His newest book is "Listen to Their Cries." For more information, see www.vincentbove.com
Views expressed in this article are the opinions of the author and do not necessarily reflect the views of The Epoch Times.