Commentary
The revelations of new evidence in the Michael Flynn case are coming so fast and furiously that it's hard to keep up.
It was in June last year that the retired Army lieutenant general fired his longtime lawyers from the firm Covington & Burling and replaced them with a new defense team, led by Sidney Powell.
When there's a change of counsel, the departing counsel is supposed to turn over the entire case file, which is exactly what Covington & Burling claimed they did at the time.
However, on April 28 this year—without any advance warning—Flynn's former defense team informed the court that it had just discovered an additional 8,600 documents in the case file that had not been given to his new legal team. And, according to recent interviews by Powell, that number has now ballooned to more than 17,000 documents.
What prompted the lawyers at Covington & Burling to suddenly go back and take another look inside their offices for more Flynn case files?
There was no announcement, and for about a month, it wasn't publicly known that Jensen was even in that office doing his investigation.
Then on April 24, it was announced through official DOJ channels and court filings that Jensen had just handed sealed documents to Powell.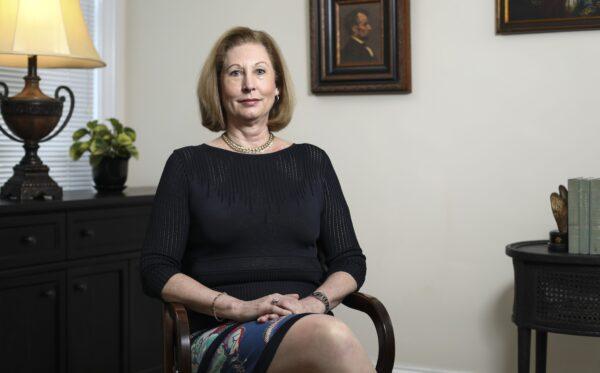 I believe it was this official disclosure from the DOJ's special counsel to Powell that suddenly lit a fire under Covington & Burling to rush to the court four days later and disclose that they still had untold thousands of Flynn case files in their possession.
Some of those documents that Jensen found during his review have now been unsealed by the court.
And each of unsealed documents thus far has filled in another piece of the puzzle in the Flynn case.
The Secret Side Deal
The unsealed documents, among other things, have revealed a secret side deal that Mueller special counsel prosecutors had made with Flynn's defense team from Covington & Burling—a deal that neither side had revealed to the court.

The prosecutors had threatened to charge both Flynn and his son, Mike Flynn Jr., with multiple felony crimes related to illegal lobbying and assign them both stiff prison sentences, unless Flynn agreed to plead guilty to the far less serious crime of making a false statement during an interview with federal agents.

The huge problem here for the Mueller special counsel office and Flynn's former lawyers was that this secret side deal to force Flynn into a guilty plea by threatening his son wasn't disclosed to the court. Lead prosecutor Brandon Van Grack had filed an official plea agreement with the court in which he swore that every deal or any understanding reached between the prosecution and the defense was contained in writing within that document.

A key paragraph in the plea deal agreement between Flynn's lawyers and the special counsel office clearly states:
"No agreements, promises, understandings, or representations have been made by the parties or their counsel other than those contained in writing herein, nor will any such agreements, promises, understandings, or representations be made unless committed to writing and signed by your client, defense counsel, and the Special Counsel's Office."
The threat to prosecute his son in order to coerce Flynn into a guilty plea to a lesser charge appears nowhere in that plea filing, which means Van Grack deliberately lied to the court.
Covington & Burling's Damage Control Move
It appears to me that the Covington & Burling lawyers couldn't take the chance that Jensen had discovered their secret side deal in his review of the Mueller prosecution team's documents.
The only damage control move they had left to make was to do exactly what they did: rush to the courtroom to suddenly claim they had just discovered thousands of documents they had failed to disclose previously.
As Margot Cleveland explains in
The Federalist
, it's a very serious act of gross misconduct if a prosecutor and defense lawyer conspire to hide a side deal from the presiding judge—especially a strong-arm deal like this. It's a direct violation of a defendant's constitutional rights.
It's not only Van Grack and the prosecution team that would be in trouble for hiding this deal from the judge; Flynn's former lawyers also could be found to have participated in a conspiracy to mislead the judge.
One of the chief reasons Flynn has filed to withdraw his guilty plea is because he's claimed to the presiding judge, Judge Emmet Sullivan, that he had received ineffective counsel from his lawyers, who had an unwaivable conflict of interest that they didn't disclose to him.
Covington & Burling making a secret side deal to help prosecutors strong-arm their client to plead guilty to a crime he didn't commit would certainly qualify as ineffective counsel.
The cumulative result of all these late disclosures is that the DOJ is now asking for the court to dismiss the case.
Brian Cates is a writer based in South Texas and author of "Nobody Asked For My Opinion ... But Here It Is Anyway!" He can be reached on Twitter @drawandstrike.
Views expressed in this article are opinions of the author and do not necessarily reflect the views of The Epoch Times.