Commentary
Let's play a quick game of word association. When you hear the word "China," what other words spring to mind? Persecution, communism, tyranny, "zero-COVID" madness. How about surveillance?
Having lived in China for nearly two years, I speak from experience when I say the following: the Chinese Communist Party (CCP) monitors the actions of every single citizen. Every move, purchase, and comment is censored closely.
As an EU citizen, I value privacy like many others. Too bad the European Union doesn't feel the same. Although the EU is not China, it is introducing a wave of new policies that are a direct threat to Europeans' privacy.
As first reported by Tom Parker, an author at
Reclaim the Net
, the executive branch of the EU, the European Commission (EC), has put forward a rather troubling proposal. It wants to
conduct mass surveillance of online chats
. The new proposal, dubbed "Chat Control," "is being pushed by the EC as a way to combat child sexual abuse material (CSAM)," reported Parker.
However, according to a
leaked document
first obtained by Netzpolitik, a German-language news website on digital rights and digital culture, the grooming detection technology has roughly a 90 percent accuracy rate. That means that 10 percent of content will be falsely flagged.
Now, of course, the internet is a dangerous place, and child sex abuse is a very real problem. But remember, the Western world has been here before. After the 9/11 terrorist attacks, U.S. Congress quickly introduced the Patriot Act. Ostensibly, the purpose of the act was to catch and punish terrorists (who doesn't want that?). In reality, though, it turned out to be a way for government agencies
to spy on everyone
, the good and the bad.
This is what makes the EC's new proposal so disconcerting. Interestingly, the EC just rolled out another new policy involving invasive tech and privacy erosion. As Didi Rankovic recently reported, from now on,
all new cars
manufactured in Europe "will be fitted with speed limiters as a mandatory measure."
Intelligent Speed Assistant (ISA), a sort of high-tech GPS tracker, appears to be the EC's speed limiter of choice. As Rankovic noted, ISA is "designed to prevent drivers from exceeding certain speed limits, and prompt them via audio, visual, and haptic warnings until they 'obey' and slow down." A welcome measure, some will argue. Others, however, will view the policy as another sign of Big Government overreach.
Nanny States Are the New Norm
The EU is fast becoming one huge nanny state. Because of the EU's sweeping regulations, Ireland, my country of birth, has become an
unattractive place to live
. When one thinks of Ireland, they automatically think of the "craic," an Irish word for fun. Behind the smiles and good banter, however, lies a harsh truth: the Irish government
monitors its citizens
very closely.
This brings us back to the new internet laws being introduced, which will directly impact Ireland and the other 26 EU members. As Konstantinos Komaitis, an expert in internet policy analysis,
recently noted
, by creating an "Internet based on its own values" and by "subscribing its own values onto the Internet," the EU "is making the same mistake China does: It's attempting to circumscribe the Internet within its own political, social and cultural confines."
With some 447.7 million inhabitants, the EU has a far bigger population than the United States, Canada, and Australia combined. But, like the EU, the abovementioned countries also appear to have little regard for people's privacy.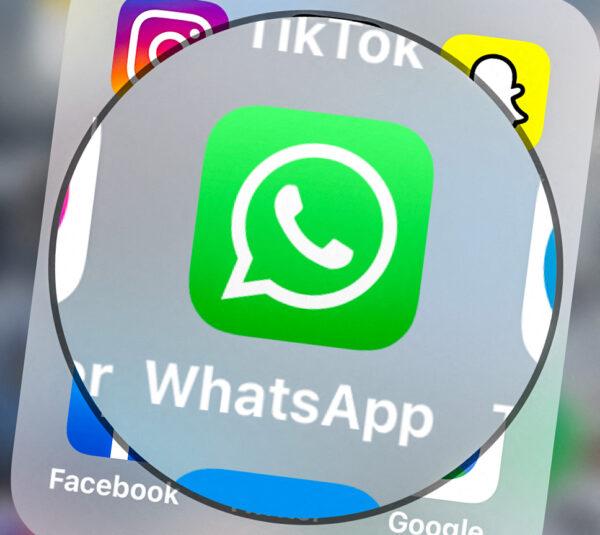 As Alan MacLeod, an investigative journalist of significant repute,
recently discussed
, Twitter "has been on a recruitment drive of late, hiring a host of former feds and spies." The FBI, more commonly known for its domestic security activities, "has recently expanded its remit into cyberspace," noted MacLeod.
Why wouldn't the FBI be interested in monitoring people's Twitter activity? Considering
at least 80 million
Americans use Twitter, there's a lot of activity to be monitored—and potentially punished.
So, as you can see, from Beijing to Brisbane, the walls have ears, and your screens have eyes. The China model is now, in many ways, a global model. Privacy is an illusion. To think otherwise is a form of delusion.
Views expressed in this article are opinions of the author and do not necessarily reflect the views of The Epoch Times.