Commentary
People who favor legalized abortion make it out to be like getting your toenails clipped. It is not.
In addition to killing the baby, it can be a highly dangerous medical procedure for the mother, including if she takes abortifacient pills.
On Sept. 25 the Media Research Center
reported
, "On September 28 of 2022, 24-year-old Alyona Dixon died after reportedly becoming septic following an abortion. Now, Dixon's family is suing the hospital who they say failed to diagnose her properly and take her condition seriously.
"Dixon, already the mother of a nine-month-old, was pregnant with her second child when she visited a Planned Parenthood location in Las Vegas. Dixon was given the abortion pill, an extremely dangerous medication crafted to cause one death, at a minimum. A few days later, Dixon started experiencing sharp lower abdominal pain,
KLAS-TV
reported."
And Judicial Watch
announced
Sept. 22 that, as the result of its lawsuit, "[I]n collaboration with the Lozier Institute and Susan B. Anthony ProLife, it received
588 pages
of records from the U.S. Department of Health and Human Services (HHS), revealing that during the two-year period 2000 to 2002 at least six women's deaths were possibly linked to the abortion drug
Mifeprex
(Mifepristone, formerly known as
RU-486
)."
Pro-lifers say it's called RU-486 because it means, "R U 4
86ing
" the baby.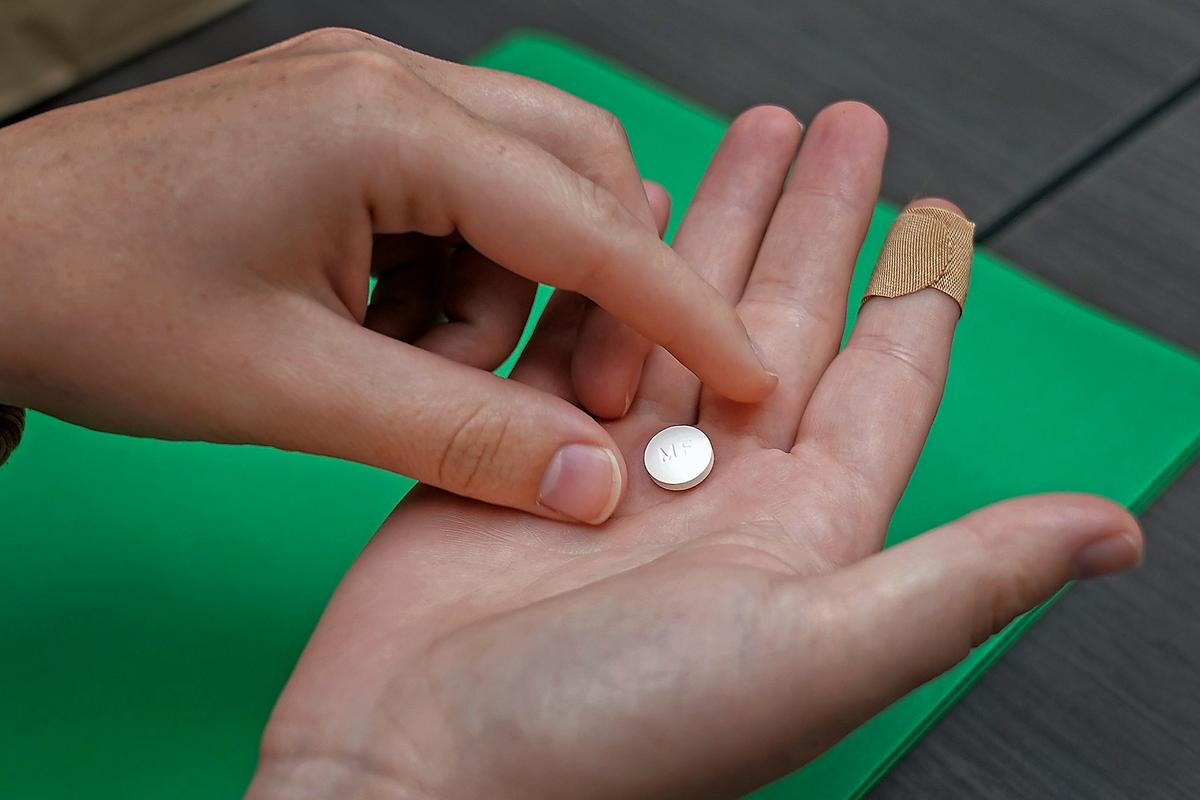 Bonta Lawsuit
This is important because, on Sept. 21, California Attorney General Rob Bonta sued the pro-life groups Heartbeat International and RealOptions Obria, which runs five crisis pregnancy centers in Northern California. The "heartbeat" is that of the baby being killed. And the "RealOptions" are not killing the baby, but trying to save it if an abortifacient drug has been administered by reversing the drug—sort of like giving an antidote to a snake bite.

Mr. Bonta did not mention the chances of the mother also dying during an abortion. He also did not mention that, in California, a year ago Gov. Gavin Newsom signed into law several bills which, along with the passage of

Proposition 1

last November—writing abortion "rights" into the state Constitution—make California the most pro-abortion place in the world.

Mr. Newsom

summarized

the bills on his website. One of the two most radical is, in the governor's office's words, "AB 2223 by Assemblymember Buffy Wicks (D-Oakland) helps to ensure that pregnancy loss is not criminalized, prohibiting a person from being criminally or civilly liable for miscarriage, stillbirth, abortion, or perinatal death due to causes that occurred in utero."

That is, AB 2223 basically allows a baby to be killed not just before birth, but possibly even after birth for some hours, or even days, with the death blamed on something vague that happened before the baby was born. It may have legalized infanticide in certain cases.

The other, "SB 1375 by Senate President pro Tempore Toni G. Atkins (D-San Diego) expands training options for Nurse Practitioners and Certified Nurse-Midwives for purposes of performing abortion care by aspiration techniques."

That is, SB 1375 allows non-doctors to perform abortions. Yet one of Mr. Bonta's objections to the pro-life centers is they're not medical facilities!
Bonta's Reasoning
Here's Mr. Bonta's
reason
for the lawsuit against Heartbeat International (HBI) and RealOptions: "The lawsuit alleges that the two organizations used fraudulent and misleading claims to advertise an unproven and largely experimental procedure called 'abortion pill reversal (APR).' The procedure is touted by HBI and RealOptions as a safe and effective way to 'reverse' a medication abortion—in reality, it has no credible scientific backing, and has potential risks for patients who undergo it."
But there are real risks to the mother, as we've seen, if the abortion is continued. Notice he doesn't mention the baby being killed. And he refers to the "patients" instead of "mothers."
He continues: "Given the lack of credible scientific evidence supporting APR's safety and efficacy, it is crucial that pregnant patients [mothers] are provided with accurate information before deciding whether to undergo this experimental procedure. Attorney General Bonta's lawsuit, filed today in the Alameda County Superior Court, seeks to block HBI and RealOptions from falsely advertising APR as safe and effective."
That means this also is a First Amendment issue, because HBI and RealOptions have a free-speech right to advertise their services. After all, Planned Parenthood and other abortion outfits advertise their grisly procedures. Planned Parenthood even campaigns in our elections. NPR
reported
, "In its first ad of the 2024 cycle, Planned Parenthood pins GOP candidates on abortion." And notice NPR's biased reporting. Thank God we have The Epoch Times.
The Safety Issue
Speaking of safety, on Aug. 16 the Court of Appeals for the Fifth Circuit for the United States of America handed down a decision regarding mifepristone, banning telemedicine prescriptions and mail shipments of the abortifacient.
The court (
pdf
) held: "In loosening mifepristone's safety restrictions, FDA failed to address several important concerns about whether the drug would be safe for the women who use it. It failed to consider the cumulative effect of removing several important safeguards at the same time. It failed to consider whether those 'major' and 'interrelated' changes might alter the risk profile, such that the agency should continue to mandate reporting of non-fatal adverse events. And it failed to gather evidence that affirmatively showed that mifepristone could be used safely without being prescribed and dispensed in person."
The Biden administration, which is just as obsessed as Mr. Bonta and Mr. Newsom with aborting babies, regardless of the risk to the mother, too, is appealing to the U.S. Supreme Court. These people basically want mifepristone dispensed from candy machines. Attorney General Merrick Garland
said
, "We will be seeking emergency relief from the Supreme Court to defend the FDA's scientific judgment and protect Americans' access to safe and effective reproductive care."
But it's not necessarily "safe and effective" for the mother, as noted above, and obviously not for the baby. And after the nightmare this country went through over the vaccines during COVID-19, does anybody trust the FDA, which approved the dangerous vaccines? Just on Sept. 4, Zachary Stieber of The Epoch Times
reported
, "Dozens of people were killed by COVID-19 vaccines in the United States, death certificates show.
"COVID-19 vaccination is listed on 26 death certificates across five states, an Epoch Times review found.
"That includes a 78-year-old Minnesota man who died on Jan. 5, 2021. The man suffered sudden cardiac death just 10 hours after receiving a second COVID-19 vaccine dose."
Can we trust the FDA to use the best "scientific judgment," instead of politicized decisions based on what's desired by the Biden administration?
Conclusion: Just Helping Women and Babies
I've written on abortion now for almost 50 years and can report the people in such groups as HBI and RealOptions are wonderful and just want to help the mothers and their babies. They're real heroes in today's America, battling against the odds for decades. Last year's Dobbs v. Women's Health Organization decision (
pdf
) by the Supreme Court, overturning the odious and ludicrously written 1973
Roe v. Wade
decision—read it at the link and see for yourself—gave them hope to save more babies.
But the pro-abortion activists are well funded. Planned Parenthood gets a lot of our money. And the U.S. and California justice departments of course are tax-funded bureaucracies. So the battle continues to save the babies and their mothers.
Views expressed in this article are opinions of the author and do not necessarily reflect the views of The Epoch Times.