The Ontario government says it will administer the province's first COVID-19 vaccination on Monday, one day ahead of the planned schedule.
The first dose will be received by a health care worker in Toronto, according to a spokesperson from the Premier Doug Ford's office. The office has said the first shots will be administered at the University Health Network (UHN) in Toronto while the remainder will head to The Ottawa Hospital.
On Sunday night, the province received its 6,000 doses of Pfizer-BioNTech vaccines at Hamilton Airport, of which Toronto and Ottawa will receive 3,000 doses each. The office said Ford was on site when the first doses of the vaccine touched down in Ontario.
"The province has been preparing for this day for months and we are ready for the road ahead," Ford's office said in a statement Monday morning. "It's time to start vaccinating Ontarians."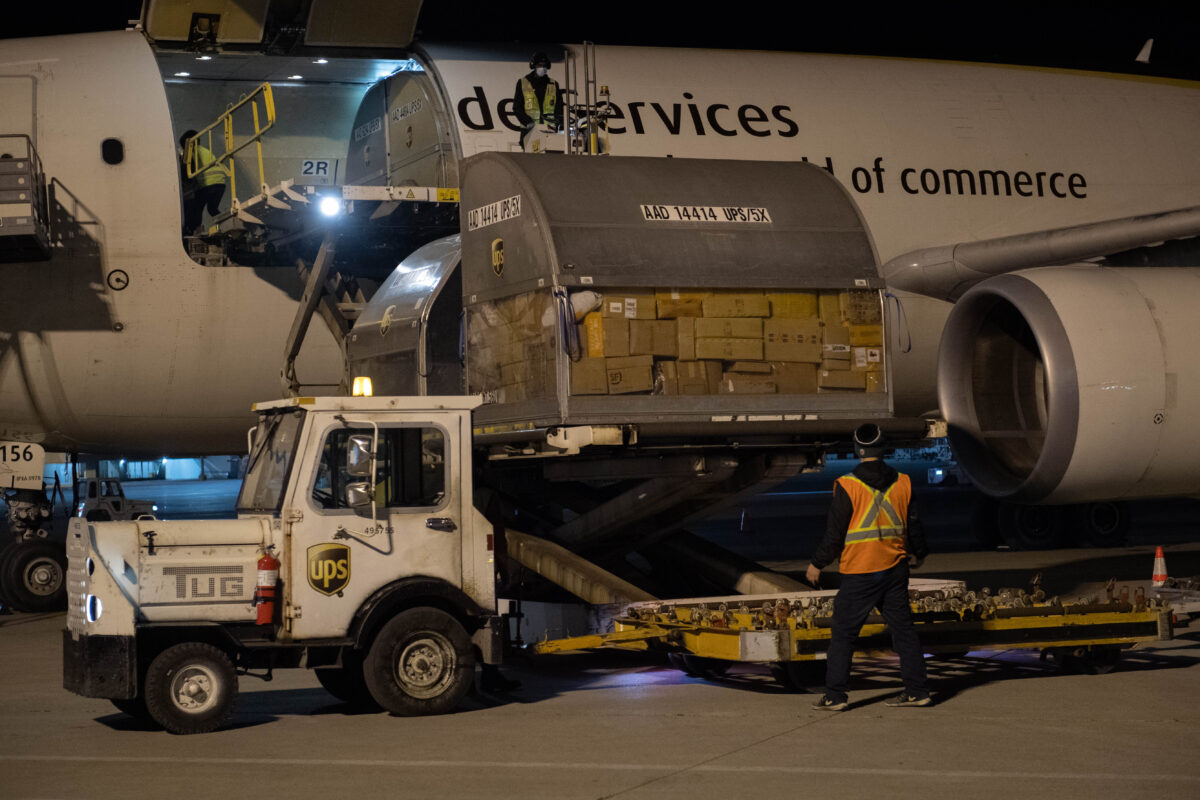 The government will administer the shots a day earlier than expected, with the government saying last week it intended to begin vaccinating health care workers on Tuesday if the vaccines arrive on Monday.
The plan is to vaccinate over 2,500 health care workers who work in hospitals and long-term care homes.
"We will vaccinate some 1,500 people in each site. We will save the second dose for each person for the 21 day period, just to make sure that if the supply does not continue on interrupted, or for any reason there is some kind of stoppage or delay, that vaccination up front is not wasted. And those people will get the second vaccination," said retired Gen. Rick Hillier, chair of the COVID-19 vaccine distribution task force during a press conference on Dec. 11.
Hillier said an additional 90,000 doses of the Pfizer vaccine are expected to arrive later this month which will be provided to 14 hospitals in COVID-19 hot spots. COVID-19 is the disease caused by the CCP (Chinese Communist Party) virus.
The province is also expected to receive between 30,000 and 85,000 doses of the Moderna vaccine by the new year, pending its approval by Health Canada, according to Hillier.
Hillier also said the province will expect to receive 2.4 million doses—allowing it to vaccinate 1.2 million people—during the first three months of 2021.
Vaccination will be more broadly available to the public in April during the second phase of the rollout, he said.
With files from The Canadian Press