Only Half of College Grads Use Their Degrees
January 30, 2013 9:26 pm Last Updated: October 1, 2015 11:16 am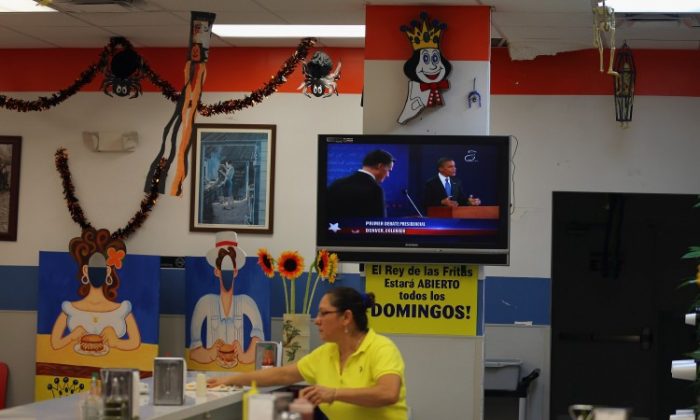 Nearly one-half of college graduates in the United States are overqualified for their jobs, working at places that do not require a four-year college education, according to a nonprofit group.
The findings of a study, "Why Are Recent College Graduates Underemployed?" issued this week by the nonprofit Center for College Affordability and Productivity, show that 48 percent of degree holders work in positions that require less than a bachelor's degree.
"A less optimistic story points out that, while there are undoubtedly many who benefit—even quite substantially economically, from higher education, a not inconsequential number of Americans who obtain higher education do not achieve the economic gains traditionally accompanying the acquisition of college-level credentials," the study's authors wrote.
The findings also show that 37 percent of Americans with a college degree work at a job that requires "no more than a high-school diploma," while the other 11 percent work at jobs that need more than a high school diploma but less than a bachelor's degree. Additionally, approximately 5 million college graduates work at jobs that require less than a high-school education.
The study pointed out that in 1970, fewer than 1 percent of taxi drivers and 2 percent of firefighters had college diplomas, but today, more than 15 percent of cab drivers and around 18 percent of firefighters have college degrees.
"In the three occupations 'retail sales person,' 'cashier,' and 'waiters and waitresses' there are more than 1.7 million college graduates employed," the study states.
The study's lead author, economist Richard Vedder, PhD, of Ohio State University, told USA Today, "There are going to be an awful lot of disappointed people because a lot of them are going to end up as janitors." In 2010, around 5 percent of janitors, or 115,520 workers, had four-year college degrees.
Vedder said that the trend outlined in the study will likely continue, adding, "It is almost the new normal."
The study noted that job growth in the United States has been sluggish overall since the 2008 financial meltdown, "but any thought that this is a temporary problem related to the business cycle is wishful thinking."
"More and more, a college degree will become far less than a sufficient condition for receiving an occupational ticket toward living a comfortable, affluent, middle-class life," the study reads.
Some of the major economic issues with higher education, according to the study, are the generally high cost, and "because of massive overinvestment reflecting indifference to labor-market realities, we are vastly wasting scarce resources, both public and private."
"To be sure, if left alone, market forces will likely solve the problem. Reading stories of underemployed college graduates with massive debt, more will start rejecting the mantra that everyone should go to college. Enrollments will fall, and in time the rate of return on college investments will increase again as the labor-market disconnect problem is reduced," the study states.