Only 200 people will attend President Joe Biden's first speech to a joint session of Congress, House Speaker Nancy Pelosi (D-Calif.) said Tuesday.
"It'll be its own character, it'll be its own wonderful character," Pelosi told reporters in Washington, adding that the attendance would be down from its usual number, which she pegged at 1,600.
"That's a different dynamic, but it has its own worth," she added.
Most speeches by presidents to Congress are attended by all 535 members, their guests, and hundreds of others.
Biden's Wednesday speech in the U.S. Capitol is similar to State of the Union addresses, but the first speech of a presidency is not officially known as one.
Pelosi as speaker of the House is in charge of arranging particulars of the speech.
The White House signaled earlier that the number of attendees would be significantly lower than normal, citing the ongoing COVID-19 pandemic.
People at home "are used to seeing a full Senate Chamber," White House press secretary Jen Psaki told reporters on Monday.
Additionally, presidents usually invite special guests about whom they share inspiring personal stories.
"We're determining how we can, of course, engage the public and ensure we highlight some of the incredible stories of people who have been helped by the president's policies and proposals," Psaki said last week. "But it will not look like or feel like, in many ways, what past joint addresses have."
Still, Biden sees the speech as "an opportunity to speak directly to the American people about the progress that's been made, the work that's still ahead, his new proposals for an American Families Plan, and some of the priorities that remain central to his presidency."
Pelosi expressed confidence in security for the event, in light of the Capitol breach on Jan. 6.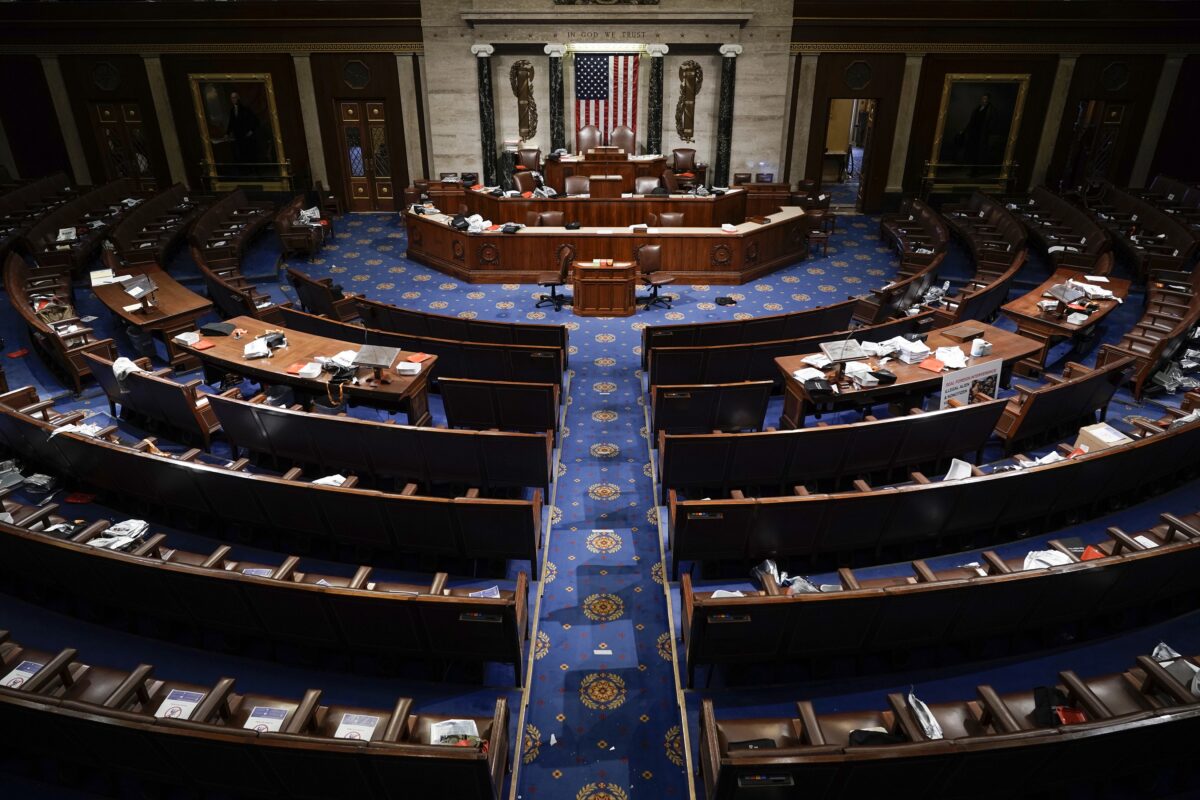 Michael Plati, the U.S. Secret Service special agent in charge who is heading security for the joint session, said the events that day "are poignant reminders of why we need to be vigilant."
"We have many options and we prepare for contingencies well in advance," Plati told the Associated Press, with a mix of U.S. Capitol Police officers, Secret Service agents, and National Guard troops manning checkpoints, metal detectors, and fencing.
Most White House staffers will be watching the speech outside the Capitol, according to administration officials.
Some members of Congress said they will not be attending the speech.
"It looked like they were going to have 40 or 50 members at the most," Sen. Thom Tillis (R-N.C.) told reporters after saying he would not be among them.
Sens. Josh Hawley (R-Mo.), Bill Cassidy (R-La.), Susan Collins (R-Maine), and Sheldon Whitehouse (D-R.I.) are also not attending.
Sen. Mazie Hirono (D-Hawaii) said that tickets to the speech were given out via a lottery and she received one.
Sens. Joe Manchin (D-W.Va.), Mitt Romney (R-Utah), and Bernie Sanders (I-Vt.) will also be watching in person.
Supreme Court Chief Justice John Roberts was the only justice invited and he plans to attend, a court spokeswoman told news outlets this week.
Some Cabinet members will also be in the audience, House Minority Leader Kevin McCarthy (R-Calif.) told reporters in Florida.
"I don't know what to expect, if I go, based upon his first 90-some days in office. I think he would propose a couple trillion more dollars, and a lot more in taxes," McCarthy said.
"I'd like to hear that he's going to actually focus on some of the pressing concerns of the country rather than his radical left agenda," Hawley added.