Only 10 candidates met the thresholds for the Democratic presidential debate next week, a decrease of two from last month's debate.
Julian Castro, a cabinet secretary in the Obama administration, will not be on the stage on Nov. 20, the Democratic National Committee said on Thursday. Former Rep. Beto O'Rourke (D-Texas), who was on the stage in October, recently dropped out of the race.
The candidates who made the stage include the frontrunners, Sens. Elizabeth Warren (D-Mass.) and Bernie Sanders (I-Vt.) and former Vice President Joe Biden, all 70 years old or older.
South Bend Mayor Pete Buttigieg, Rep. Tulsi Gabbard (D-Hawaii), businessman Andrew Yang, and billionaire Tom Steyer will also be on the stage, along with Sens. Kamala Harris (D-Calif.), Cory Booker (D-N.J.), and Amy Klobuchar (D-Minn.).
The qualifying criteria, introduced by the Democratic National Committee, had two components: fundraising numbers and polling.
Candidates needed at least 3 percent support in four different state or national polls or at least 5 percent support in two qualifying state polls. Only polls from certain polling organizations were counted by the committee.
Candidates also needed donations from at least 165,000 unique donors, including 600 unique donors in at least 20 states.
So far, only six candidates have qualified for the December debate, which has higher thresholds.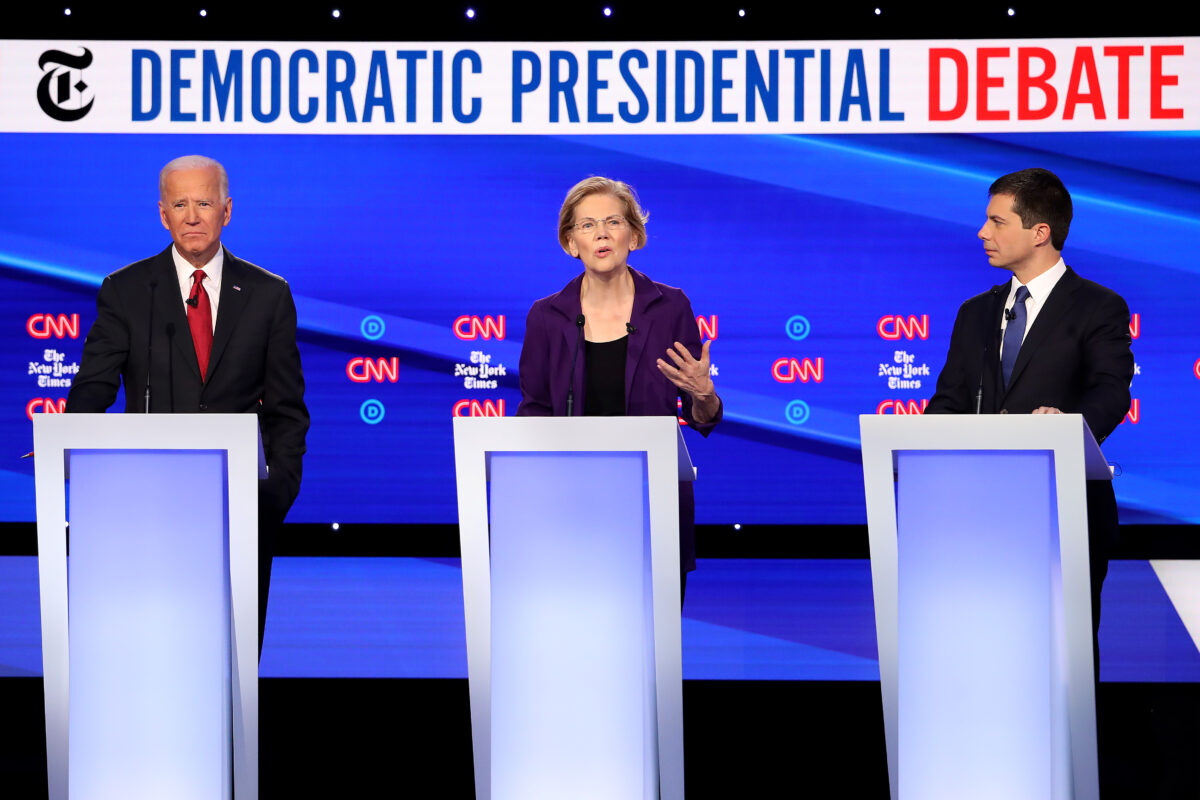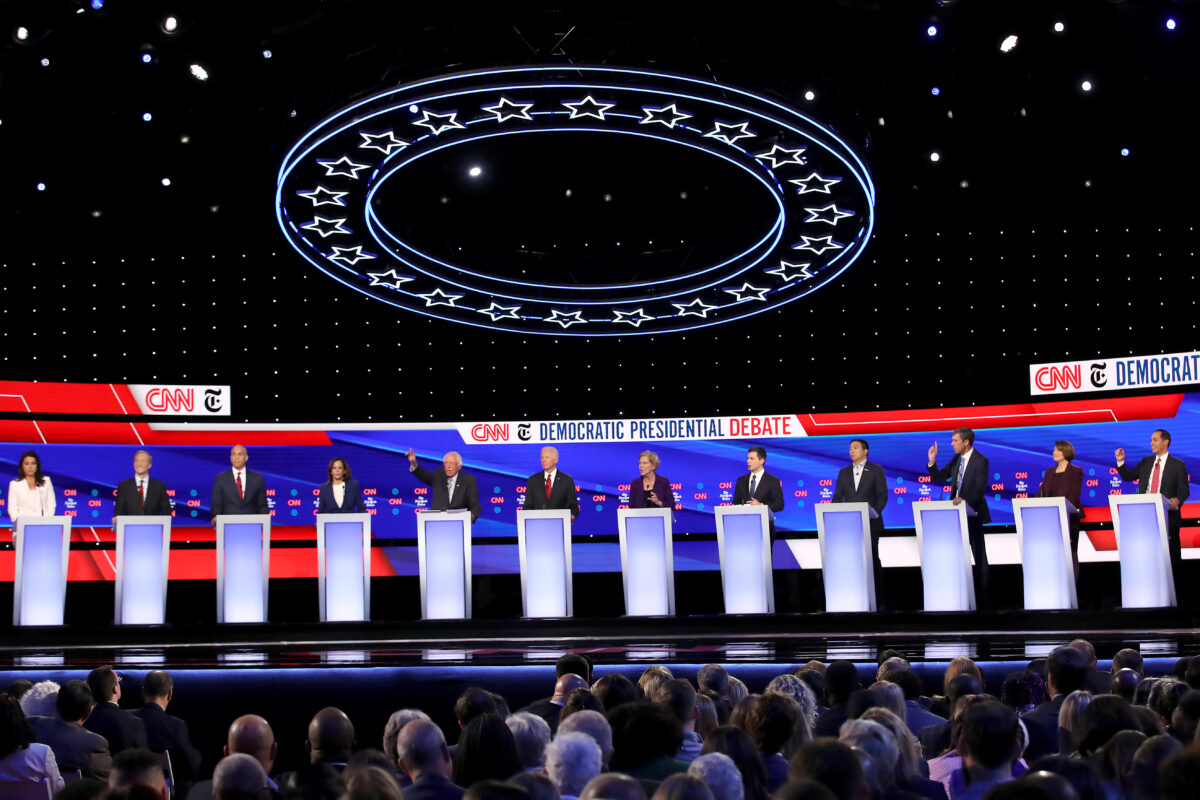 Biden, Warren, Sanders, Buttigieg, Harris, and Klobuchar have qualified.
The thresholds were raised for the last debate of the year, needing at least four polls at 4 percent in national polls or early primary states or at least two polls at 6 percent or more in four early primary states, Iowa, New Hampshire, Nevada, and South Carolina.
The polls can only be from certain pollsters and need to be released between Oct. 16 and Dec. 12.
Candidates also need contributions from 200,000 unique donors.
The Nov. 20 debate will start at 9 p.m. ET and be held at Tyler Perry Studios in Atlanta, Georgia.
Tyler Perry, known for producing a number of successful movies, is a longtime Democratic contributor. He donated $30,400 to the Democratic National Committee in 2009, $30,800 to the committee in 2012, and $35,800 to the Obama Victory Fund 2012 that same year.
Perry has also supported Republican President Donald Trump; he's donated nearly $1,000 to the Republican National Committee or the Trump Make America Great Again Committee.
The debate will be co-hosted by MSNBC and the Washington Post, with four moderators: MSNBC hosts Rachel Madow and Andrea Mitchell, NBC reporter Kristen Welker, and Washington Post reporter Ashley Parker.