In today's age where we buy everything from TVs to groceries on the internet, the question becomes: why not vehicles? Well, in fact there are already options to do just that right here in Canada, and two of the key players are Canada Drives and Clutch, both recently expanding their reach across the nation to serve a larger demographic and address the rising consumer demand for e-commerce solutions in the industry.
Clutch, headquartered in Ontario, was the first to market, launching in Halifax back in 2016 then transitioning to Toronto, and finally the Lower Mainland earlier this year. Co-founder Dan Park, formerly heading the Uber Eats Canada team, says the goal is simply to make the automobile shopping experience as straightforward as ordering a pizza.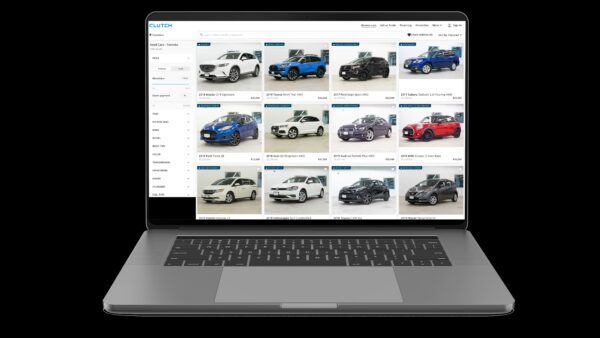 "We're a fully vertically integrated online platform where people can buy and sell cars. As Canadians right now, the only real alternatives you have are to go to a dealership or meet a stranger from Kijiji in a McDonald's or Tim Hortons parking lot," said Park.
"We are kind of an Amazon of cars in the sense that every car we have in stock (currently about 1,000) has been pre-qualified and certified by our mechanics. We do a full 210-point inspection on every single vehicle, take high resolution photos and provide those on the website for a 360-degree tour. And because every vehicle we have has gone through our process, we can offer a 10-day money-back guarantee and a 90-day warranty with free delivery to your door 24 to 48 hours out."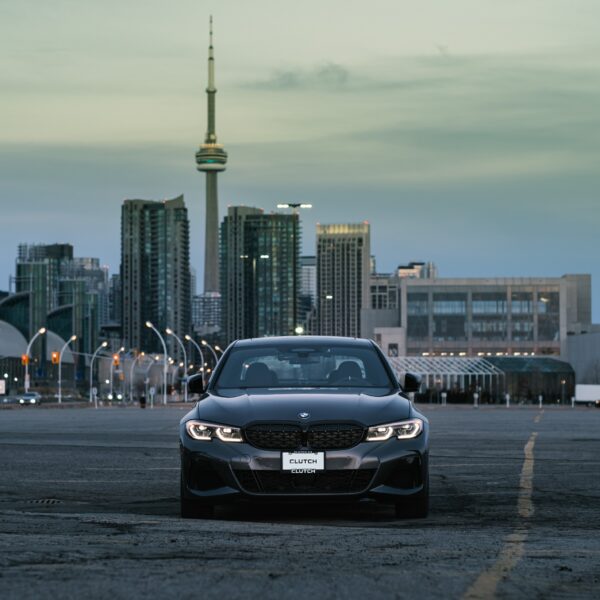 Though buyers can't inspect the body panels up close beforehand, this is precisely what the so-called "test-to-own" period is for, giving drivers a chance for a thorough evaluation rather than just doing the traditional zip around the block. And if for whatever reason the fit isn't right, the purchase can be sent back for a complete refund, no strings attached.
Seem too good to be true? Companies like Clutch can afford to innovate in such a manner via eliminating the overhead of operating a traditional brick-and-mortar store. Another homegrown business blazing a trail in the virtual automotive retail space is Vancouver-based Canada Drives, led by founder and co-CEO Cody Green, which actually started out in 2010 in a slightly different role.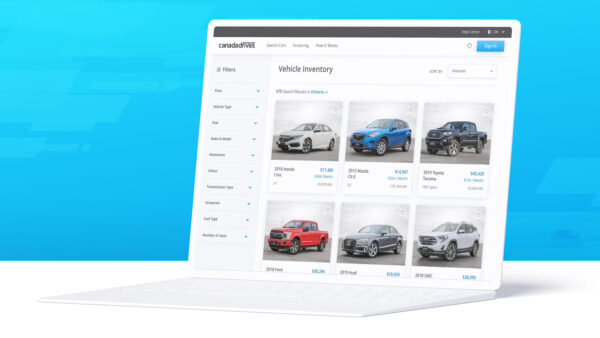 "Our original solution was to allow Canadians to get approved for financing online, and we were the first of our kind to bring that to Canada. It was super well-received, and what that also did was give us a direct line to the consumer and their shifting thoughts about buying cars on the web. And so our roadmap always had selling directly to consumers 100 per cent online – I think COVID was really just an accelerant, but we really benefited from knowing what things customers liked about shopping for cars and where there were some areas of opportunity," said Green.
Although Canada Drives continues to provide their original service, they now also allow visitors of the site to browse through hundreds of different makes and models — ranging between nearly new and six years old — pick one out and complete the transaction right down to, unsurprisingly, securing financing if necessary, using a nifty Fintech-driven (no pun intended) automated backend system.
"We work with the major banks and alternative auto finance providers to find the best approval possible for the consumer, so that's the advantage of choosing us," he said.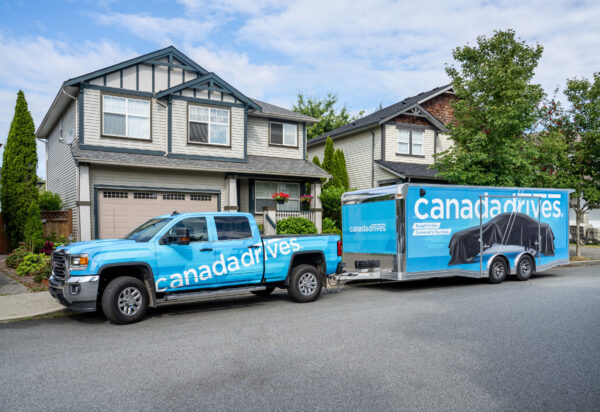 Similar to Clutch, Canada Drives' products are subjected to a multi-point inspection, include a full vehicle history report and numerous photos of the good and the bad, have a seven-day "love-it-or-return-it" policy, and delivered through in-house same-day service where available. Initially offered primarily to buyers in Metro Vancouver, as of May it's been opened up to urban centres in Ontario as well. Green added the goal is to cover 80 per cent of the country by the end of 2021.
Benjamin Yong is a freelance writer from Vancouver, B.C. and a member of the Automobile Journalists Association of Canada (AJAC). Follow him on Twitter @b_yong.