'Once Upon a Time' Season 4 Premiere Date, Cast, Plot Spoilers
May 23, 2014 1:10 pm Last Updated: May 23, 2014 1:10 pm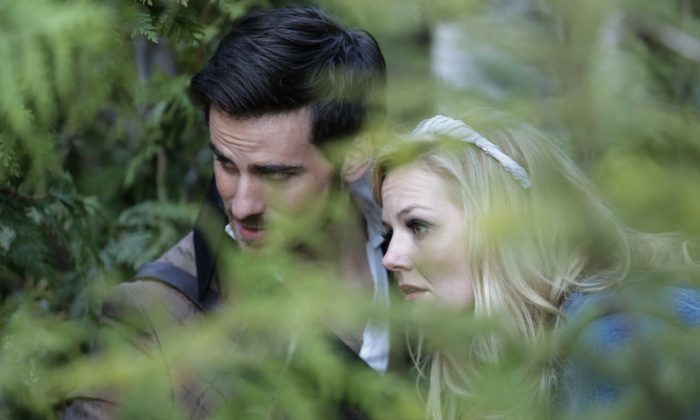 ABC series "Once Upon a Time" will return for the fourth time to the network in September, 2014.
When considering that "Once Upon a Time" premiered its first season on October 23, 2011, the following season began on September 30, 2012, and the third season started September 29, 2013. The time slot for the show is reserved on Sundays at 8 p.m., so it can be predated that Season 4 of the show will premiere on Sunday, September 28, 2014 at 8 p.m. on the ABC network. 
Although the show was widely popular when it just opened with 12.93 million viewers tuning into the premiere, the third season only attracted 8.52 million viewers on its opening night. Season 3 wrapped up on May 11, 2014. The declining viewership, however, did not deter ABC from renewing the show for the fourth season on May 8. 
In interviews with executive producers Edward Kitsis and Adam Horowitz, TV Guide got some answers for what viewers can expect in the upcoming season. 
It's already known that Elsa from "Frozen" will make an entrance on the next season of the show, coming in as the princess who's part villain, but the producers say that they have their own interpretation of her character. 
"As for her being a villain, the thing we loved so much about that movie, among a million other things, was that Elsa was misunderstood," Horowitz said.
There are already numerous speculations as to whom will play Elsa, with the top wanted actress: Elizabeth Mitchell.  
Other characters from "Frozen" like Olaf and Anna might also make an appearance. "We would be very disappointed if Elsa was the only one from that world that you saw," Horowitz said. 
Robin Hood will also make a comeback. The producers also promise "drama and crisis" between Adam and Emma. 
Belle (Emilie de Ravin), Rumple (Robert Carlyle), Neal (Michael Raymond-James), and Zelena (Rebecca Mader) will also return in the next season. 
The producers also said that "Lost" alums Elizabeth Mitchell and Josh Halloway might also join the next season. "We love those guys so much," Horowitz said in the interview.