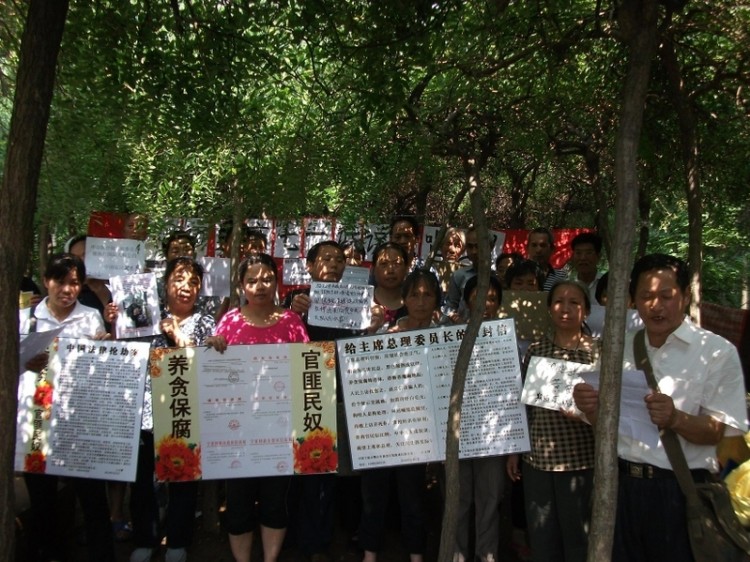 Chinese petitioners and human rights activists staged a protest on Sunday—the anniversary of the Chinese Communist Party's (CCP) founding.
Several dozen people gathered in Shanghai—where the CCP was formed on July 1, 1921—to hold a memorial for lawyer Chen Xiaoming. 
Chen died in prison five years to the day. He represented victims of forced demolition. Authorities harassed Chen for a long time and finally arrested him in 2006 after he met with petitioners in front of the U.S. embassy in Shanghai. His family and other supporters said that officials withheld timely medical treatment when his health deteriorated in prison.
The group of protesters shouted slogans, including, "Down with the communist Party!" and "Overthrow the one-party Chinese communist regime!"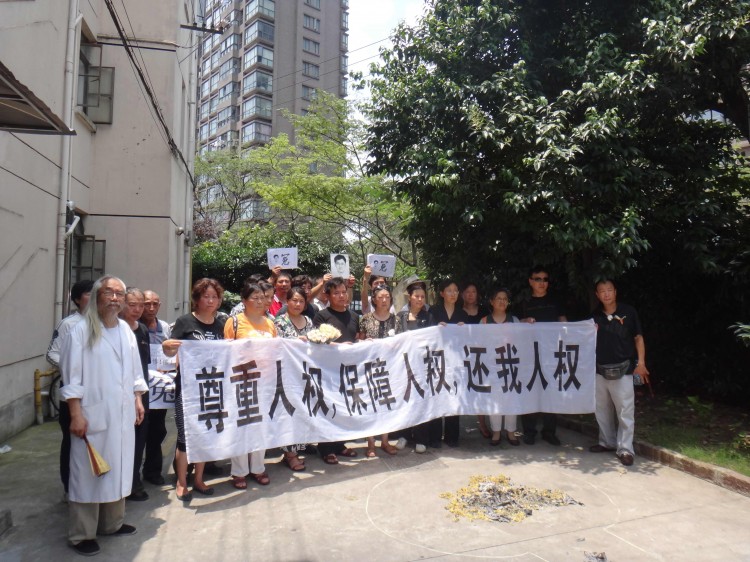 Human rights activist Du Yangming told The Epoch Times that in previous years, petitioners would generally shout slogans to protest against corruption or corrupt officials. "The decision to call for an end to the CCP is a dramatic change. It is rare for rights activists to shout such slogans," Du said.
Shanghai human rights activist Wei Qin said Chen's death was an injustice due to torture and the authorities' negligence. "We mourn his death with a very heavy heart." 
Wei said more Shanghai residents would have come out, but they were blocked by authorities.
Also on Sunday, in an unrelated incident, thousands of petitioners from around China arrived at Beijing's South Station to give the Party "a birthday gift" by staging mock anniversary celebrations. They spoke out against one-party rule, lack of freedom of speech, and land expropriation.
Beijing authorities made mass arrests.
Cao Shunli, a human rights activist, told The Epoch Times that she and around 50 other petitioners were arrested on Sunday morning while eating at McDonald's.
Read original Chinese article.
The Epoch Times publishes in 35 countries and in 19 languages. Subscribe to our e-newsletter.
Click www.ept.ms/ccp-crisis to read about the most recent developments in the ongoing crisis within the Chinese communist regime. In this special topic, we provide readers with the necessary context to understand the situation. Get the RSS feed. Get the new interactive Timeline of Events. Who are the Major Players?