Commentary
The Chinese Communist Party (CCP) insists that there is only "one China" and that the people of Taiwan answer to Beijing. Xi Jinping, China's authoritarian-in-chief, has said, on more than one occasion, that "reunification" with Taiwan will occur, even if force is necessary.
Contrary to popular belief, the United States does not support Taiwan independence. According to an official statement, the U.S. government opposes "any unilateral changes to the status quo from either side." Although the United States does "not support Taiwan independence," those in Washington "expect cross-Strait differences to be resolved by peaceful means."
If Taiwan doesn't wish to become part of the CCP's plans, then the island's wishes should be respected. Do other countries in the Asia-Pacific region have similar sentiments, or are they firmly in China's corner? The answer to this question should concern the United States and any other country that believes the citizens of Taiwan should be left in peace.
Shannon Tiezzi, the editor-in-chief of The Diplomat, recently conducted a rather intriguing analysis. She asked how many countries stand with the United States on Taiwan and how many stand with the CCP. To answer this, she analyzed dozens of foreign ministry statements from across the entire Asia-Pacific region.
The countries most in support of China are Myanmar (Burma) and North Korea, she wrote. Shortly after U.S. House Speaker Nancy Pelosi made her unexpected trip to Taiwan, Burma's military regime released a statement accusing Pelosi of needlessly escalating tensions on the Taiwan Strait. North Korea echoed these sentiments, criticizing the United States' "impudent interference" in the "internal affairs of other countries."
Although this level of support for the CCP is rare, noted Tiezzi, another 10 countries have expressed views that closely align with Beijing's. All 10 view Taiwan as "an inalienable part of China," she noted.
In Nepal, a country I regularly visit and a country I have discussed in detail before, the mountainous nation remains staunchly committed to the CCP's "one China" policy. Beijing has responded by pledging to invest even more in Kathmandu, Nepal's capital city, and surrounding districts. In the second week of August, Chinese Foreign Minister Wang Yi announced $118 million in aid to Nepal. The two countries are also working on creating a cross-border railway, which will pass through the Himalayas via Tibet.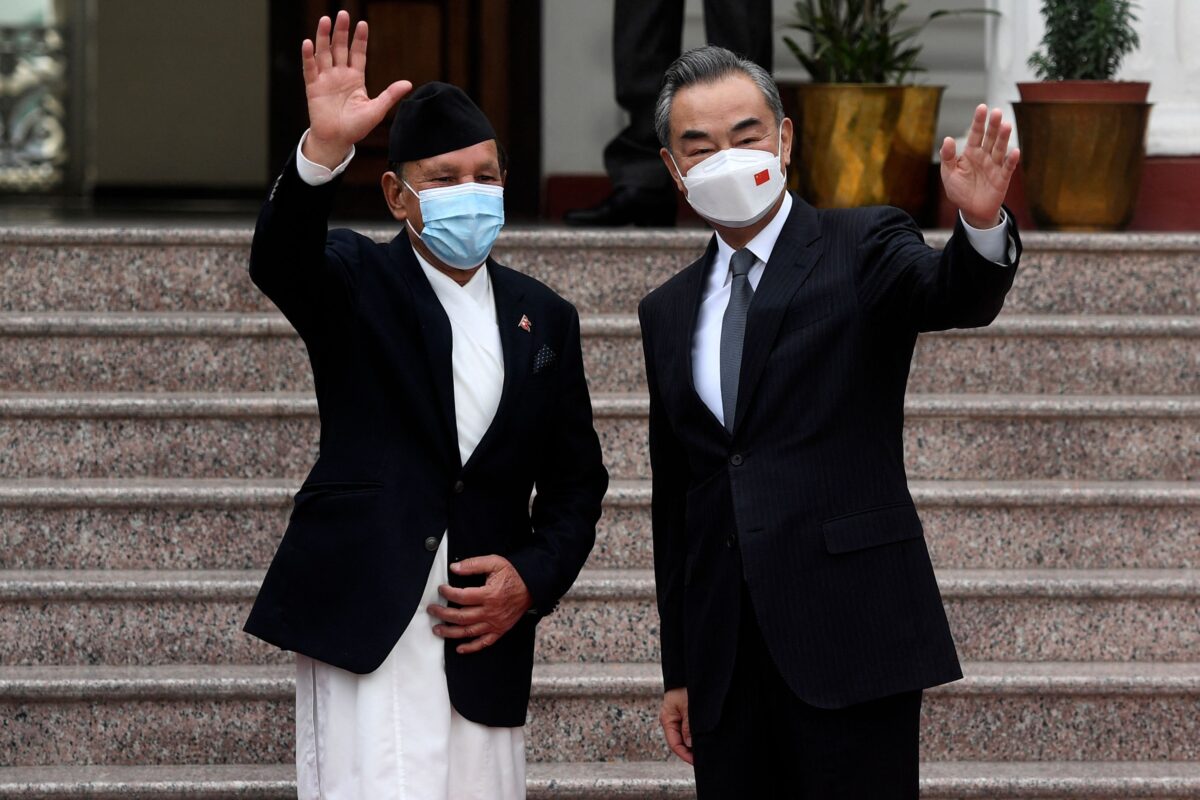 In Pakistan, a two-hour flight from Nepal, the country's leaders recently reaffirmed their support for the "one China" policy. The Pakistani government, according to an official statement, "firmly supports China's sovereignty and territorial integrity."
Six countries adopted what Tiezzi categorized "as true neutral positions," calling on "all parties" to tread carefully, exercise restraint, and "refrain from escalating the situation." These countries didn't choose sides. One of these countries is Indonesia, home to a rapidly developing economy that has caught the interest of both China and the United States.
Meanwhile, India, New Zealand, Singapore, and Vietnam "positioned themselves closer to the United States," noted Tiezzi. However, these four countries did not directly condemn China. Singapore, for example, simply emphasized, "the need to avoid miscalculation and accidents, which could lead to an escalatory spiral and destabilize the region."
Meanwhile, India took a week and a half to release a generic statement after Pelosi's trip to Taiwan, emphasizing the need to exercise restraint and the need to "maintain peace and stability in the region." Now, though, Beijing is putting pressure on New Delhi to pledge its allegiance to the "one China" policy. Will India acquiesce to Beijing's demands? Only time will tell.
In the Asia-Pacific region, Australia and Japan are the only countries firmly in the United States' corner, the only allies willing to openly criticize China's military exercises around Taiwan.
Fear not. Although the United States appears to lack many allies in the Asia-Pacific region, at least Europe has its back. Does it, though? Of course, Europe is not a monolithic unit. It's composed of numerous countries with different views and agendas; a number of these countries are beholden to China.
Eighteen European countries are members of China's Belt and Road Initiative. Even Germany—the economic capital of Europe—is beholden to Beijing.
In the words of Norbert Röttgen, a prominent politician, Germany's reliance on China has "created a dependency that leaves us helpless. This dependency is growing at a "tremendous pace." Although there is considerable pressure on Berlin to distance itself from Beijing, the opposite appears to be happening. The Germans have backed themselves into a corner. If Berlin criticizes Beijing, it risks seeing its economic prosperity turn into economic despair. China is now Germany's most important trading partner.
Which begs the question: If China does invade Taiwan, will Germany actually stand up to China? How many countries worldwide will actually stand up to China?
Honestly, we just don't know. However, after writing this piece and reading so many lukewarm responses from governments worldwide, I fear only a handful of countries would take a stance mirroring that of the United States.
Views expressed in this article are the opinions of the author and do not necessarily reflect the views of The Epoch Times.