News Analysis
As a municipal politician, Brad West, the mayor of Port Coquitlam, B.C., sees it as his job to speak up when people in his community get hounded by the Chinese regime.
"There's been increased harassment [in Port Coquitlam] related to the ongoing protests in Hong Kong," West said in an interview with the Toronto Star, referring to incidents where local residents have received phone calls or visits to their homes for making social media posts or attending events supporting the Hong Kong protesters.
China's rise has been cited as a threat to the existing world order and the security of Western democracies like Canada, especially as the Chinese Communist Party attempts to interfere in the internal affairs of other countries by controlling the Chinese diaspora and meddling in local politics.  Richard Fadden, a former national security adviser to the prime minister, said in a recent speech that Canada should start seeing China and Russia as adversaries and "draw clear limits to what we will accept."
Until then, it may be the first-line representatives who have to speak up when they see members of their community impacted by Beijing's aggression.
West gained national fame when he opposed the Union of BC Municipalities (UBCM) accepting sponsorship by the Chinese Consulate given Beijing's hostilities against Canada and the ongoing suppression in Hong Kong, Xinjiang, and other parts of China.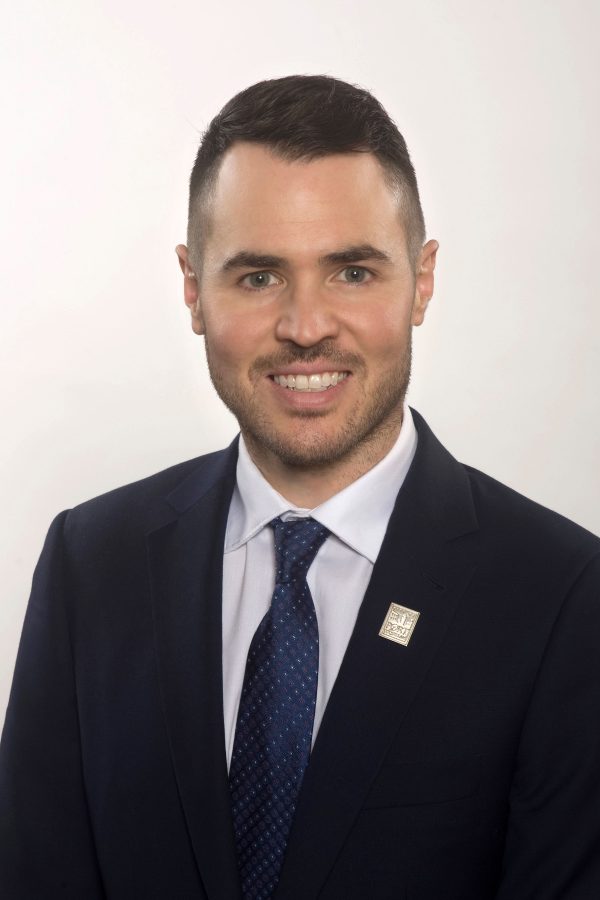 He rejects claims that he's stepping beyond his jurisdiction and into foreign affairs, saying that it's his job to speak up when it comes to local people suffering as a result of money laundering—a part of the China-linked fentanyl crime operations—and foreign interference impacting his community.
"The devastation brought by money laundering, compounded by the refusal of those with power and responsibility to do anything meaningful about it, was most felt by people like my mom," he wrote in an op-ed in the Star, chronicling how the working class suffers due to the "indifference of the political establishment."
In a past interview with The Epoch Times, while making the point that China tries to gain access to Canadian politicians to "build its soft power," West referred to remarks made in 2010 by Fadden, then the head of the Canadian Security Intelligence Service (CSIS). Fadden said at the time that a number of municipal politicians and two provincial cabinet ministers were suspected of being under the influence of foreign governments, adding that China is the most aggressive among those trying to influence Canadian officials.
Amid a torrent of pressure from politicians, including the premiers of Ontario and B.C. and the head of UBCM, Fadden later retracted his comments.
Reports by The Globe and Mail later revealed that one of the politicians Fadden was referring to was Michael Chan, then a cabinet minister in the Ontario Liberal government. However, the provincial government dismissed CSIS's concerns.
As for the federal government—which at one point launched a campaign to turn Canadians' views toward China more positive—concerns have been raised about its inadequate response to Beijing's hostilities and the regime's arrest of Canadians Michael Spavor and Michael Kovrig. Some recent blunders include Canadian troops participating in war games in China last month, Small Business and Export Promotion Minister Mary Ng tweeting a photo of herself enjoying ice cream at a Canadian-owned shop in Beijing, and Ottawa dragging its feet on banning Chinese telecom giant Huawei from Canada's 5G network.
Canada's response to the crackdown on the protesters in Hong Kong has been limited to calling for the de-escalation of the situation, while the U.S. Senate has passed legislation to support human rights in the city.
Meanwhile, on the other side of the Pacific, another local representative is trying to protect those he represents from China's interference amid what he sees as lack of support from his university's administrators.
Drew Pavlou, a 20-year-old student at the University of Queensland in Australia, has been an outspoken critic of the Chinese regime's interference since rallies held at the university in solidarity with the Hong Kong protesters were violently disrupted.
Pavlou, who was recently elected to the university's senate, says he will see to it that China's Confucius Institute on campus is closed, and he will donate his $50,000 salary toward fighting what he calls the "Uyghur genocide" in China.
According to the Economist, Pavlou says UQ has tried to thwart protests on campus that would upset Beijing—a charge the university denies. UQ's vice-chancellor, Peter Hoj, has worked as a consultant to Hanban, the Chinese state agency in charge of Confucius Institutes, and recently made Xu Jie, China's consul general in Brisbane, a visiting professor at the university.
Following the violent response by Chinese students to a Hong Kong pro-democracy rally on campus in July, Xu issued a statement praising the students, saying they acted with "self-motivated patriotic behaviour," and condemning the protest as "anti-China separatist activities."
Pavlou, who was identified by China's state-owned Global Times as a key organizer of the rally, said in an interview with The Guardian that following Xu's statement, he received warnings of violence and death threats. With his lawsuit, he says, he is demanding that Xu retract his statement and apologize.
"He's only 20 and nobody's protecting him," his lawyer told the Guardian.
"The idea is to go to an independent court for the protection of Drew's right to peaceful protest. We are looking for the court to uphold the rule of law, and protect this student's fundamental rights. Nobody else is protecting him. The police won't protect him, the government won't."