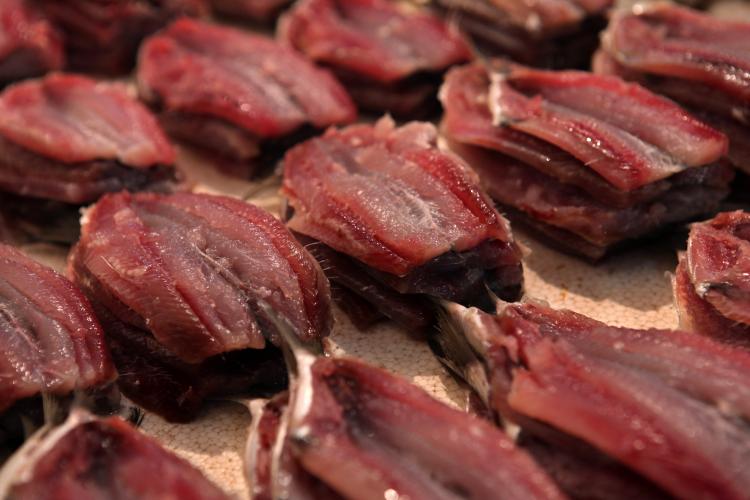 Omega-3 fatty acids at high levels in the diet may be linked with an increased risk of prostate cancer, according to a study published online in the American Journal of Epidemiology on April 24.
Led by Dr. Theodore M. Brasky from Seattle's Fred Hutchinson Cancer Research Center, a team of scientists analyzed data in the largest study ever to investigate the relationship between dietary fats and prostate cancer.
Chronic inflammation is linked with increased risk of some cancers. Omega-6 and trans-fatty acids in vegetable oils and fast foods may increase inflammation and cardiovascular disease, while omega-3 fatty acids in oily fish have anti-inflammatory properties.
"We wanted to test the hypothesis that the concentrations of these fats in blood would be associated with prostate cancer risk," said Brasky in a Fred Hutchinson Cancer Research Center press release. "Specifically, we thought that omega-3 fatty acids would reduce and omega-6 and trans-fatty acids would increase prostate cancer risk."
The researchers looked at data from more than 3,400 men in the nationwide Prostate Cancer Prevention Trial. They found the risk of developing aggressive, high-grade prostate cancer was 2.5 times greater in men with high blood levels of an omega-3 called docosahexaenoic acid (DHA), found abundantly in oily fish.
Meanwhile, the prostate cancer risk was halved in men with high blood levels of trans-fatty acids. No association was found between omega-6 fatty acids and prostate cancer risk. None of the fats had an association with low-grade prostate cancer.
"We were stunned to see these results and we spent a lot of time making sure the analyses were correct," Brasky said. "Our findings turn what we know—or rather what we think we know—about diet, inflammation and the development of prostate cancer on its head and shine a light on the complexity of studying the association between nutrition and the risk of various chronic diseases."
"Overall, the beneficial effects of eating fish to prevent heart disease outweigh any harm related to prostate cancer risk," Brasky said. "What this study shows is the complexity of nutrition and its impact on disease risk, and that we should study such associations rigorously rather than make assumptions."
Brasky said the mechanisms behind the association between omega-3s and high-grade prostate cancer need further research, adding that these fatty acids affect other biological processes.