While talks between President Joe Biden and House Speaker Kevin McCarthy (R-Calif.) about spending cuts as a condition for increasing the debt ceiling remain at a stalemate, House Republicans and Democrats are divided in their viewpoints about Biden's fiscal year 2024 federal budget proposal.
On March 23, Office of Management and Budget Director Shalanda Young testified before the House Budget Committee and defended the president's $6.9 billion budget plan that calls for multiple tax increases.
Among the hikes include elevating the corporate tax rate from 21 percent to 28 percent, raising capital gains taxes on incomes of more than $1 million from 20 percent to 39.6 percent, and increasing the top income tax rate from 37 percent to 39.6 percent for Americans earning more than $400,000 a year.
Biden's proposal also calls for expanding the tax rate on foreign earnings of U.S. companies from 10.5 percent to 21 percent, moving the Medicare surtax from 3.8 percent to 5 percent on Americans making more than $400,000 a year, and debuting a 25 percent minimum tax on people with income and assets of more than $100 million.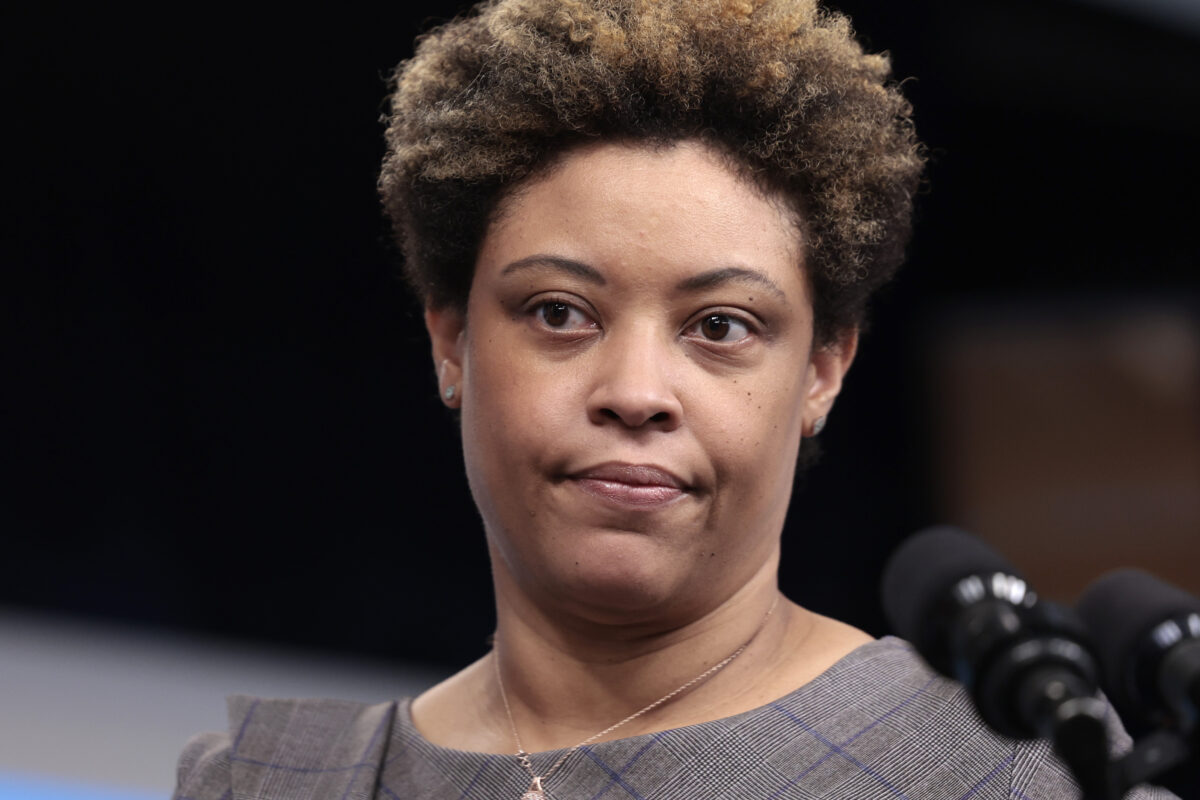 Opening remarks by House Budget Committee Chairman Jodey Arrington (R-Texas) and ranking member Brendan Boyle (D-Pa.), illustrated the vastly differing opinions of Biden's performance and FY 2024 budget plan.
In Biden's first two years, Arrington explained, the administration has spent $10 trillion, and the national debt has increased by $6 trillion.
"No one can look at our nation's balance sheet or economic outlook and not shudder to their core at the rapid deterioration of our nation's financial health, and our unsustainable spending and debt trajectory," Arrington added.
"On March 9, the president had the opportunity to recognize this sober and grim economic reality, reverse course and show the American people that he understood the painful results of his failed policies," Arrington said. "Instead, President Biden doubled down on his reckless spending, radical policies, and the woke and bloated bureaucracy that is bankrupting our nation.
"I agree that budgets aren't just numbers on a balance sheet. They are about values and principles," Arrington added. "And based on the president's most recent budget, it's clear to me that he values, and this administration values, a bigger, more radical, and more powerful federal government over the freedom, safety, and economic security of his fellow Americans."
Boyle started his opening comments by saying, "What a difference two years and two months make. Under President Biden and Congressional Democrats' leadership, we have rolled out vaccines and testing, seen a record 12 million new jobs, unemployment at 50-year-plus lows, and have had the strongest manufacturing recovery in this century.
"Democrats have proven that Congress can deliver for the American people while promoting fiscal responsibility: from galvanizing a record-breaking and world-leading recovery from the COVID pandemic to rebuilding our infrastructure, to making major investments in America's economic competitiveness, to passing legislation to reduce the deficit while lowering costs for American families," Boyle added.
"President Biden's 2024 budget is exactly the plan we need to build on this progress," he continued.
Boyle praised multiple provisions in Biden's budget, proclaiming that it "lowers families' costs on everything from child care to prescription drugs, housing to health care. It upholds the promise of Social Security and strengthens Medicare for another generation. It invests in America, in red and blue states, strengthening our communities and our economy. And it makes common sense reforms so that the wealthiest few and big corporations finally start to pay their fair share in taxes—just like the rest of us."
Young's opening remarks reflected Biden's messaging during his appearances across the country, where he frequently talks about legislative accomplishments like the infrastructure bill and the Inflation Reduction Act.
"Under the president's leadership, we've added more than 12 million jobs—more jobs in two years than any president has created in a single four-year term. The unemployment rate has fallen to 3.6 percent, one of the lowest rates in over 50 years," Young said. "We've taken action to lower prescription drug costs, health insurance premiums, and energy bills, while driving the uninsured rate to historic lows. And the President's economic plan is rebuilding America's infrastructure, promoting workers, and fueling a manufacturing boom that is strengthening parts of the country that have long been left behind."
Young said that the federal deficit "fell by more than $1.7 trillion" during Biden's first two years in office, which represents "the largest decline in American history."
"And the Inflation Reduction Act will reduce the deficit by hundreds of billions of dollars more over the next decade," Young added.
The president's FY 2024 Budget is built around four key values, Young said, which are "investing in America, lowering costs for families, protecting and strengthening Social Security and Medicare, and reducing the deficit."
Since the calendar turned to 2023, Biden has traveled around the country touting a decrease in inflation compared to last year. Yet February's inflation report indicated a 0.4 percent increase for the month and 6 percent for the year, or three times higher than the Federal Reserve's target.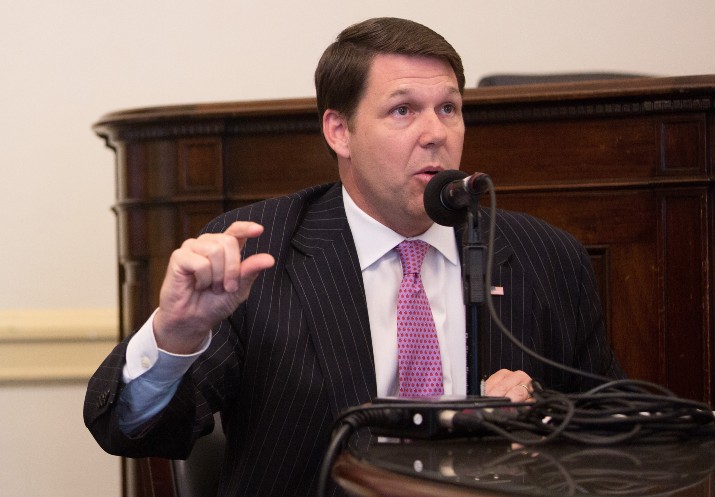 In an exchange with Young, Arrington confirmed that the 2024 budget is "projected to be $6.9 trillion, about 25 percent of the GDP."
Arrington noted that figure of "15 consecutive months of 40-year high inflation" and that "spending is one part of the problem that has created his record inflation."
In response, Young said that "the largest part of the inflation story is economies coming out of pandemics."
"That is why we've seen inflation around the globe. So it's not one bill passed by the United States Congress and supported by the president, when you've seen inflation levels, like we've seen them in the UK and France," Young said.
Spending has played a "small role" in the inflation rate, Young added.
Arrington said that spending is directly connected to inflation.
"Over the last two years, this administration's reckless spending and failed economic policies have resulted in continued record inflation, soaring interest rates, and an economy in a recessionary tailspin with the prospect of a catastrophic, and I would say irreparable, debt crisis looming over the horizon," Arrington said.
Arrington added that the "$10 trillion in spending" has "ignited a cost of living increase in prices for working families who are struggling to survive, taxing our job creators back to their knees as they try to get back on their feet after a nationwide shutdown, paying people more to stay home than to go back to work, and waiving work requirements for able-bodied adults trapping a whole new generation of Americans in poverty."
The GOP-led House Freedom Caucus proposed a budget that would limit discretionary funding for fiscal 2024 at the 2022 level while maintaining the current levels of defense funding in an effort to balance the federal budget in 10 years.
The group noted that it would support increasing the debt ceiling in exchange for concessions that include eliminating the $400 billion student loan debt cancellation program, taking back unused COVID-19 funds, reducing the Internal Revenue Service backing under the Inflation Reduction Act by $80 billion, and cutting climate-related spending from the Inflation Reduction Act.
The White House on March 20 said the House Freedom Caucus proposal is a "five-alarm fire" that would "be a disaster for families in at least five key ways: endangering public safety, raising costs for families, shipping manufacturing jobs overseas, and undermining American workers, weakening national security, and hurting seniors."