City Council members in Omaha, Nebraska, on Tuesday declined to slash funding to the city's police department.
City Council President Chris Jerram, a Democrat, proposed cutting $2 million from the Omaha Police Department and redirecting the money to mental health services.
The cut would have taken a little over 1 percent from the department's $161 million budget.
Most council members spoke out against Jerram's proposal, including Councilman Ben Gray, a Democrat.
"I think this police department has gotten a bad rap," he said during a meeting. "We're in the midst of a gang war. I need all hands on deck, including every police officer we can get."
Cutting the budget would be a "knee-jerk reaction," he said, KETV reported.
Jerram said during the meeting that he hopes activists know about what he did.
"At the end of the day, I hope people understand at least, I heard you, I was willing to introduce this resolution," he said.
Defunding the police has been pushed by a number of groups in Omaha, including ProBLAC, which is also calling for the abolition of Immigration and Customs Enforcement and for-profit prisons. The group says on its website that it is working to create "a black-led intersectional movement in Omaha."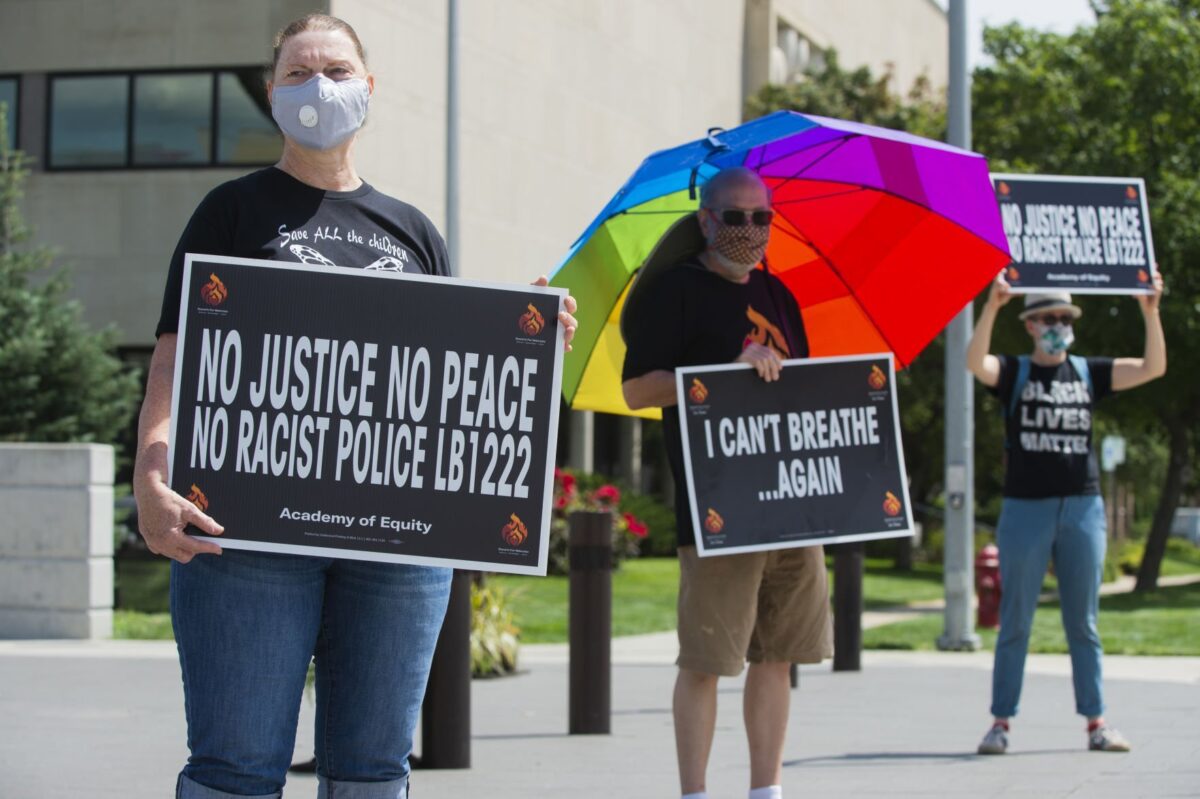 Police Chief Chief Todd Schmaderer told lawmakers on Tuesday that a cut could mean firing some officers or going without purchasing new police cars.
Councilman Pete Festersen, a Democrat, introduced a different amendment that would draw funds from the city's cash reserves and put it toward mental health services.
"I'm sure we'll hear there's no way they can do this. It's not advisable given all the unknowns for next year. And frankly, that is a concern, but if $2 million is a concern in that respect I think this whole budget is a concern," Festersen said.
The amendment passed 4-3.
Republican Mayor Jean Stothert told WOWT that she will veto the amendment.
"Going into 2021 in the 2021 budget, with so much uncertainty out there about revenue that's coming into the city, we should never want to take money out of the cash reserve," the mayor said.
Before the council meeting, Stothert said she would veto any amendment that reduced funding to the police department.
Jerram's proposal "requires us to reduce the number of officers, directly impacting the citizens of Omaha," she said, adding: "It's not police services or community services. It's not one or the other, it's both, and we do both."
Stothert told a council meeting last month that she wouldn't defund the police, referring to calls to cut the department's budget by 25 percent.
"We cannot cut the police budget by 25 percent. It would be irresponsible. It would be reckless and a city cannot survive without law enforcement. And so we are going to continue to fund our police department, the way we need it to be funded," she said at the time.
Cities that have opted to slash funding to the police include Austin, which last week cut about a third of the budget, and Seattle, where lawmakers this month approved reducing police funding by nearly $4 million.