The family of singer Olivia Newton-John denied rumors that she is near death amid her battle with cancer.
Gossip website RadarOnline last week claimed Newton-John was near death and "clinging to life" and was planning on spending her final days at their home near Santa Barbara, California with her husband and daughter.
Rumors then spread on social media and tabloids that she had only weeks to live.
"Just giving you the heads up that Livvy is in good health, so let's leave that distressing rumor where it belongs," Newton-John's niece Tottie Goldsmith said on Instagram on Jan. 2.
According to News.com.au, Goldsmith said she was allowed to speak publicly about her aunt. "You can rest assured she is going nowhere and in really good health. A sick rumor," she said.
Michael Caprio, a representative for the singer and "Grease" actress, laughed when he was asked about the rumors. "No she has not," Caprio told News.com.au. "You might want to get better sources versus reading tabloids."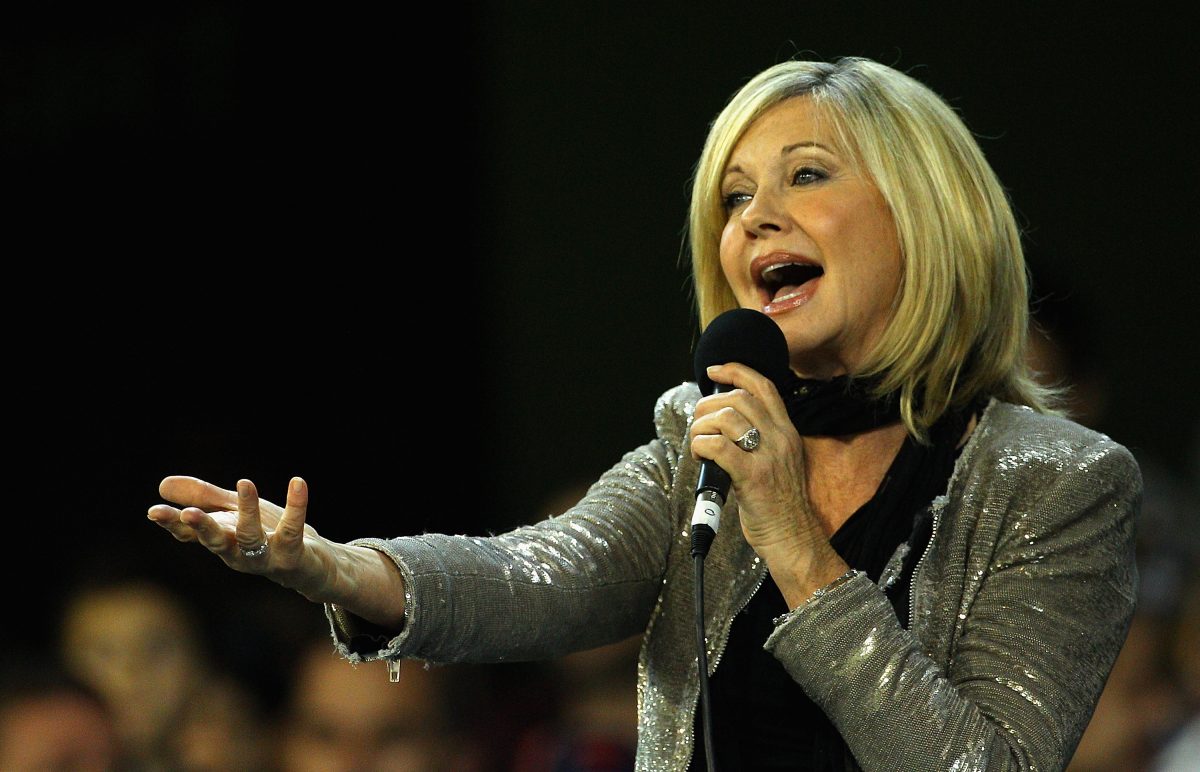 Randy Slovacek, her social media manager, also stated, "We have stated over and over again publicly she's feeling better. People just seem to want to believe some dramatic turn," he was quoted by the news website as saying.
Radar Online story appeared to follow a report from the tabloid National Enquirer, which had a "tragic world exclusive" about her prognosis. "THE END," its headline said. "Losing third fight with cancer; going home to die on her ranch," News.com.au reported.
Newton-John was diagnosed with breast cancer in the early 1990s and was again diagnosed in 2013, which was in her shoulder.
"I have no pain and life is wonderful," she said in a recent interview. "I'm treating it naturally and doing really well."
"My husband's always there, and he's always there to support me, and I believe I will win over it and that's my goal," she said September, according to E! News. "I'm one of millions in this fight…in this journey," she said. "I see it as part of my mission, maybe. I'm still treating it and I'm treating it naturally and doing really well."
"There are other people out there doing much, much worse than me," she continued. "And I'm a very privileged person and I'm very aware of that. I have nothing to really complain about."
According to the Mayo Clinic, "After skin cancer, breast cancer is the most common cancer diagnosed in women in the United States. Breast cancer can occur in both men and women, but it's far more common in women."
It says women should see a doctor if they find a lump or another change in the breast.
"Doctors know that breast cancer occurs when some breast cells begin to grow abnormally. These cells divide more rapidly than healthy cells do and continue to accumulate, forming a lump or mass. Cells may spread (metastasize) through your breast to your lymph nodes or to other parts of your body," the Mayo Clinic's website says.