A couple in Oklahoma was arrested and charged with manslaughter after allegedly neglecting their 3-year-old daughter, who died from cancer.
Deputies with the Comanche County Sheriff's Department responded to a home in Lawton on Jan. 3 and found the girl unconscious but breathing.
She was rushed to a hospital but was pronounced dead.
Sheriff Kenny Stradley said that six other children were also living with Henry Lilly III and Bonnie Mills-Lilly in a camper home near Lake Lawtonka, reported The Lawton Constitution. All but one were placed into the custody of the DHS.
The sheriff's office was investigating why the girl had not received medical care after the medical examiner discovered that the girl had a 17-pound tumor.
"At this time we're still investigating this. We've been talking to the medical examiner," Stradley told TNN on Jan. 7. "We're still investigating it as to why the child didn't get treatment or stuff like that."
That investigation led to Lilly III and Mills-Lilly being arrested and charged with first-degree manslaughter on Jan. 11, reported TNN.
According to an affidavit, authorities said that the child had severe signs of malnutrition and injuries to the lower half of her body in addition to the tumor.
The felony manslaughter charge carries a minimum sentence of four years in prison.
The couple appeared in court late last week and were slated to appear again in February. They were released on bond but ordered to wear GPS tracking devices until their next court appearance.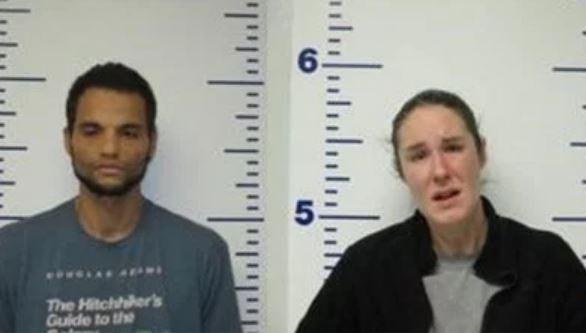 Baby Dies From Head Trauma, Mother Charged
A 13-month-old baby has died in Oklahoma following head trauma injuries, officials said.
Justin Lastra, 30, the boyfriend of mother Michelle King, 28, called 911 on Jan. 18 to report that King's baby fell.
The child was rushed to a nearby hospital and later transferred to Oklahoma University Medical Center with "non-accidental abusive head trauma," police officials told News 9.
Authorities said in an update that the baby, Damien, died from his injuries.
Both King and Lastra were arrested on a complaint of child abuse; they're now facing first-degree murder charges.
Child Abuse
According to a report published by the U.S. Department of Health & Human Services (pdf), approximately 3.5 million children nationwide in 2016 were the subjects of at least one maltreatment reports to authorities. "Child abuse is one of the nation's most serious concerns," the authors of the report wrote in the introduction.
About 17 percent of those reports were substantiated; the department said that there were an estimated 676,000 victims of child abuse and neglect, or 9.1 victims per 1,000 children.
Children in their first year of life had the highest rate of victimization at 24.8 per 1,000 children of the same age in the national population.
About three-quarters of the cases were neglect while about 18 percent were physical abuse. Some children suffered from multiple forms of maltreatment. Of the perpetrators of the abuse, more than four-fifths were between the ages of 18 and 44 and more than one-half were women.
If you suspect a child is being abused or neglected, contact your local child protective services office or law enforcement agency so officials can investigate and assess the situation. Most states have a number to call to report abuse or neglect.
To find out where to call, consult the State Child Abuse and Neglect Reporting Numbers website.
The Childhelp organization can also provide crisis assistance and other counseling and referral services. Contact them at 1-800-4-A-CHILD (1-800-422-4453). "Every year more than 3.6 million referrals are made to child protection agencies involving more than 6.6 million children (a referral can include multiple children)," according to Childhelp.
From NTD News