With the debate over abortion heating up across the nation, the state of Oklahoma has banned all abortions with few exceptions, and Rep. Markwayne Mullin (R-Okla.), who is running for U.S. Senate, commended the action and said his state will always honor the sanctity of life.
"Well, Oklahoma is the reddest state in the union and we take a lot of pride in that. … Seventy-seven counties went red, and so that means all 77 counties believe in the sanctity of life," Mullin told NTD Capitol Report during a recent interview. "In Oklahoma, we're not going to be killing babies. We're going to be saving babies' lives in Oklahoma, and we're going to continue to do so. It is a big issue, but we're actually celebrating the idea that we're going to be able to stop this horrible practice of killing babies."
Gov. Kevin Stitt signed the bill into law on May 25, giving Oklahoma the most stringent protections for the unborn in the United States.
The new law prohibits abortion after fertilization, defining the moment as "the fusion of a human spermatozoon with a human ovum." It says that a person shall not perform or attempt to perform an abortion unless the procedure is necessary to save the life of a pregnant woman or if the pregnancy is a result of rape or incest.
Since the unprecedented leak of a draft Supreme Court ruling to overturn Roe v. Wade, the abortion debate has taken center stage, and a number of large corporations, including Starbucks Corp. and Amazon.com Inc., have made public statements announcing they will reimburse employees for travel expenses to other states if abortions are illegal in their home states.
"You go to some of these places and they start complaining about maternity leave. Maybe this is their sick way of saying that they're trying to control maternity leave because they're going to give the mother a choice to go kill that baby," he said. "That's sick."
Mullin, a father of six children—three adopted and three biological—said that as a business owner, he would choose not to do business with those companies.
"I would hope a lot of people would feel the same, because if you want to do business in our state, then respect our laws."
After the bodies of five late-term babies were discovered at an abortion clinic in Washington in April, with evidence that partial birth abortions may have occurred, Mullin introduced legislation—the "Partial Birth Abortion is Murder Act"—to change the penalty for performing a partial birth abortion from a maximum of two years to a minimum of five years, with the possibility of a life sentence.
Activists with an organization called Progressive Anti-Abortion Uprising say they obtained 115 aborted fetuses from a medical waste box, and that there were indications that five abortions were performed illegally.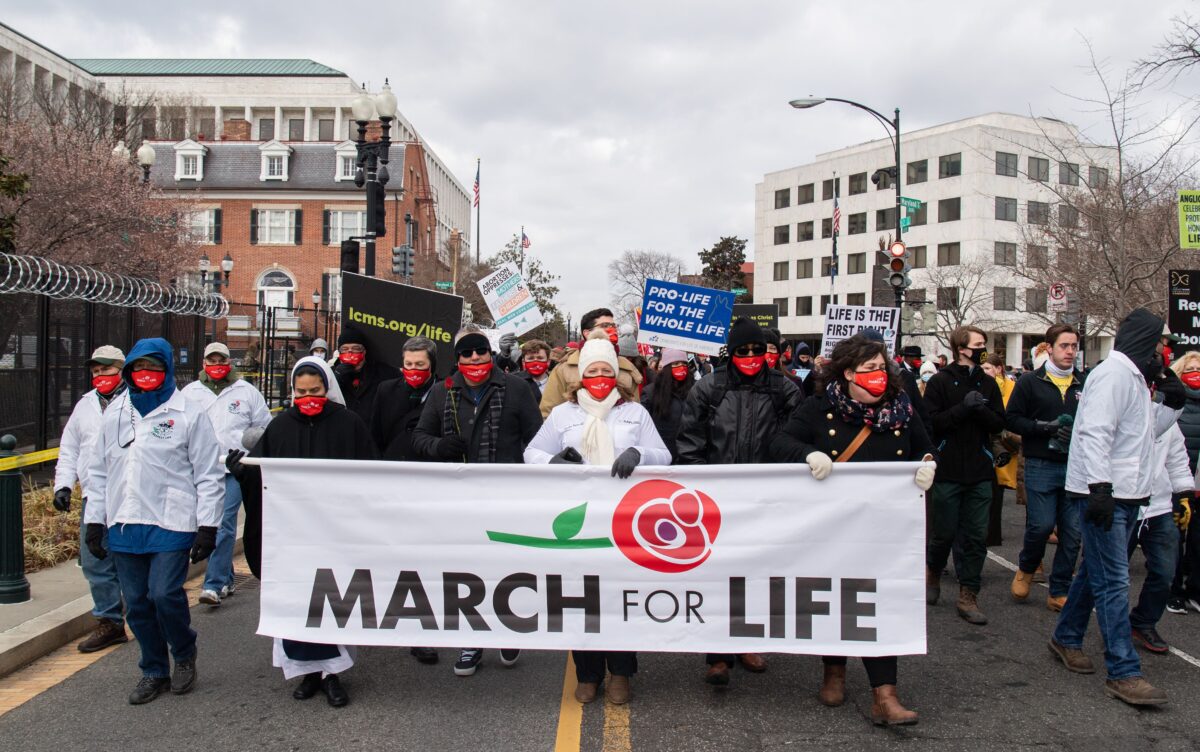 The bodies of the babies "were so advanced in their gestational age and the patterns of their wounds suggest violent federal crimes," Lauren Handy, director of activism for the pro-life group, told reporters during a press conference.
"Those five defenseless lives inspired this bill," Mullin said in an April press statement about his bill, after the bodies were discovered. "There must be a complete investigation into the deaths of the five preborn babies found in our nation's capital [sic]."