O.J. Simpson was photographed smiling for the camera in the latest mug shot released by Nevada's Department of Corrections.
The photo was released on Monday, showing Simpson at the Lovelock Correctional Center, where Simpson is serving 33 years for armed robbery.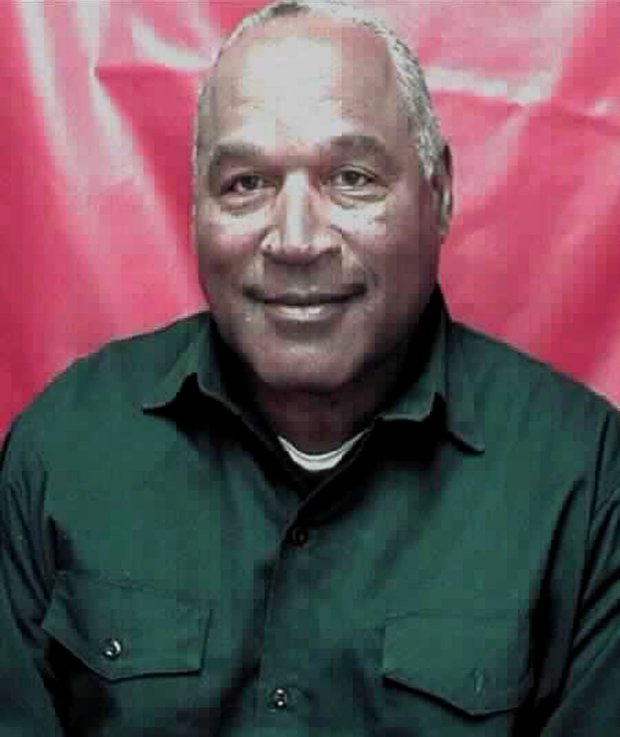 The 68-year-old former NFL running back hadn't had his mug shot taken since July 2013. An official told ABC News that fresh photos of inmates are periodically taken to ensure records are
"It's important for us to update our records periodically and have accurate information and images of those in custody," Nevada Department of Corrections spokeswoman Brooke Keast told People magazine.
Simpson was jailed in 2008 for breaking into a Las Vegas hotel room with a group of men to steal sports memorabilia. Years before that, he was acquitted in the murder of former wife Nicole Brown Simpson and friend Ron Goldman in the 1994 criminal trial.
Simpson, who also appeared in the "Naked Gun" movies, claimed he was trying to reclaim items he said were stolen from him, including his Heisman Trophy and a ring.
He was ordered to pay $33.5 million in damages a few years later after a civil jury found him liable in the double-murder.
In 2017, Simpson could be eligible for parole.
A longtime friend of Simpson told the New York Daily News he might confess to the 1994 double-murder.
"The guy is in total torment today," former LAPD officer Ron Shipp told the paper. "Someone told me he is 300 pounds and he looks horrible. O.J. has always felt his appearance meant everything and now, deep down inside, he is starting to live with himself." In the 1995 Simpson criminal case, Shipp famously testified that Simpson told him: "'I've had some dream of killing her.'"
However, TheWrap reported that Simpson doesn't weigh 300 pounds. Citing Nevada prison records, Simpson is 6'2 and weighed 235 pounds as of last month.