O.J. Simpson, the former NFL player, said he is concerned that Bill Cosby will be attacked in prison, saying that the elderly Cosby should serve time under house arrest.
Simpson spent nine years in prison in Nevada for armed robbery and kidnapping. He said that convicted sex offenders such as Cosby, 81, will not do well in prison, TMZ reported.
OJ Simpson warns Bill Cosby should be on house arrest because 'rape is frowned upon in prison'
https://t.co/PLamjU1xRc

— Daventry Online (@daventryonline) September 26, 2018
"The problem is the nature of the crime," he told TMZ. "Rapists are frowned upon in prison."
He added: "I'm sure there will be guys protecting him but they're gonna have to put him in protective custody … because it takes one nut, ya know?"
Cosby was convicted on three counts, including aggravated indecent assault, in a 2004 case involving Temple University athlete Andrea Constand. Officials said he drugged and assaulted Constand at his Pennsylvania home.
On Sept. 25, he was sentenced to 3 to 10 years in prison, and 6ABC reported that he spent his first night imprisoned at SCI Phoenix, a new prison located near Philadelphia.
"With his health and his age and the nature of the crime, there's not a warden in this country wants the responsibility of a Bill Cosby. I think they should let him do his time under house arrest," Simpson said.
Prison Life
When he got to prison, Cosby was "in good spirits last night," said Lisa Durand, spokesperson for SCI Phoenix, according to CNN. Cosby will be allowed to make phone calls and visitation.
"We are taking all of the necessary precautions to ensure Mr. Cosby's safety and general welfare in our institution," Corrections Secretary John Wetzel told the network.  "The long-term goal is for him to be placed in the general population to receive the programming required during his incarceration."
A judge on Sept. 25 declared Cosby a "sexually violent predator" just before he was sentenced. His wife, Camille Cosby, was not present.
"No one is above the law. And no one should be treated disproportionately because of who they are, where they live, or even their wealth, celebrity or philanthropy," Montgomery County Judge Steven O'Neill said, according to The Associated Press.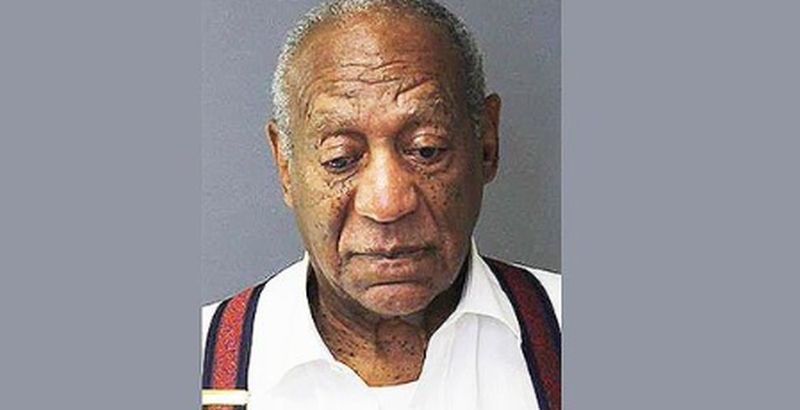 In recent years, dozens of women said that Cosby sexually abused them over several decades. Simpson, meanwhile, was tried for the murder of his wife and her friend and was ultimately found not guilty. Simpson was sentenced in 2008 for armed robbery and kidnapping before he was released in 2017 on parole.
Cosby spokesman Andrew Wyatt also told AP after the comedian's sentencing that Cosby was "one of the greatest civil rights leaders in the United States for over the past 50 years," while decrying the trial as the "most sexist and racist" in the country's history.
"This has been the most racist and sexist trial in the history of the United States. Dr. Cosby has been one of the greatest civil rights leaders in the United States over the last 50 years. He has also been one of the greatest educators of men and boys over the last 50 years. This is not pointed out to the jury or allowed in court because the racist and sexist mass media was attacking and denouncing Dr. Cosby whenever his lawyers even hinted there was racist and sexism present," said Wyatt, CBS Philadelphia reported.