Speaker of the House Kevin McCarthy on Jan. 23 officially appointed Mike Turner to serve as chairman of the powerful House Permanent Select Committee on Intelligence (HPSCI), a committee that oversees 17 national security agencies.
In the previous Congress, with the GOP the minority party in the House, Turner held the title of Ranking Member of the committee.
Turner, 63, is a McCarthy loyalist and a 20-year member of the House.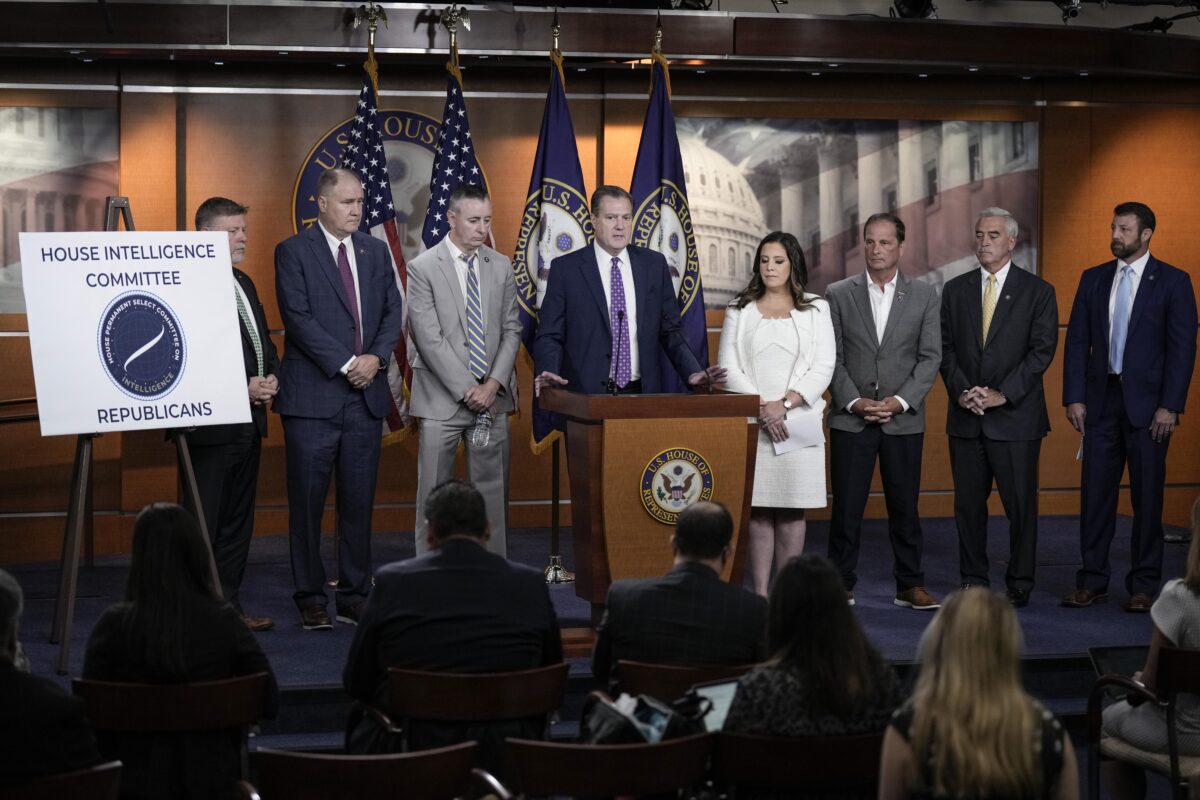 With Republicans taking control of the lower chamber of Congress, Turner was already the recognized leader of the committee.
He wasted no time in exerting his influence and the committee's reach to shine a light on the saga of classified documents discovered at the Delaware home of President Joe Biden, and the Penn Biden Center for Diplomacy and Global Engagement.
And, following the revelation that a lawyer for former Vice President Mike Pence had found classified materials in Pence's residence in Indiana, Turner called on the intelligence community to review the documents.
In a Jan. 24 tweet, Turner wrote, "It is a serious matter for any government official to mishandle classified documents. I plan to ask for the same intelligence review and damage assessment to see if there are any national security concerns."
Looking For Answers
Turner has focused on the inquiry into the Biden classified documents incidents.
On Jan. 12, Turner sent a letter to Attorney General Merrick Garland and the Director of National Intelligence Avril Haines requesting a classified briefing on the investigation's status, and what had been learned about classified documents that Biden stored at two unsecured locations.
Two days earlier, Turner requested that Haines provide a national security "damage assessment" report pertaining to the classified document finds.
On Jan. 22, Turner appeared on CBS News's Face the Nation.
Host Margaret Brennan gave Turner the opportunity to discuss and make political hay over the mounting numbers of classified docs found on the president's private property and at the Penn Biden Center.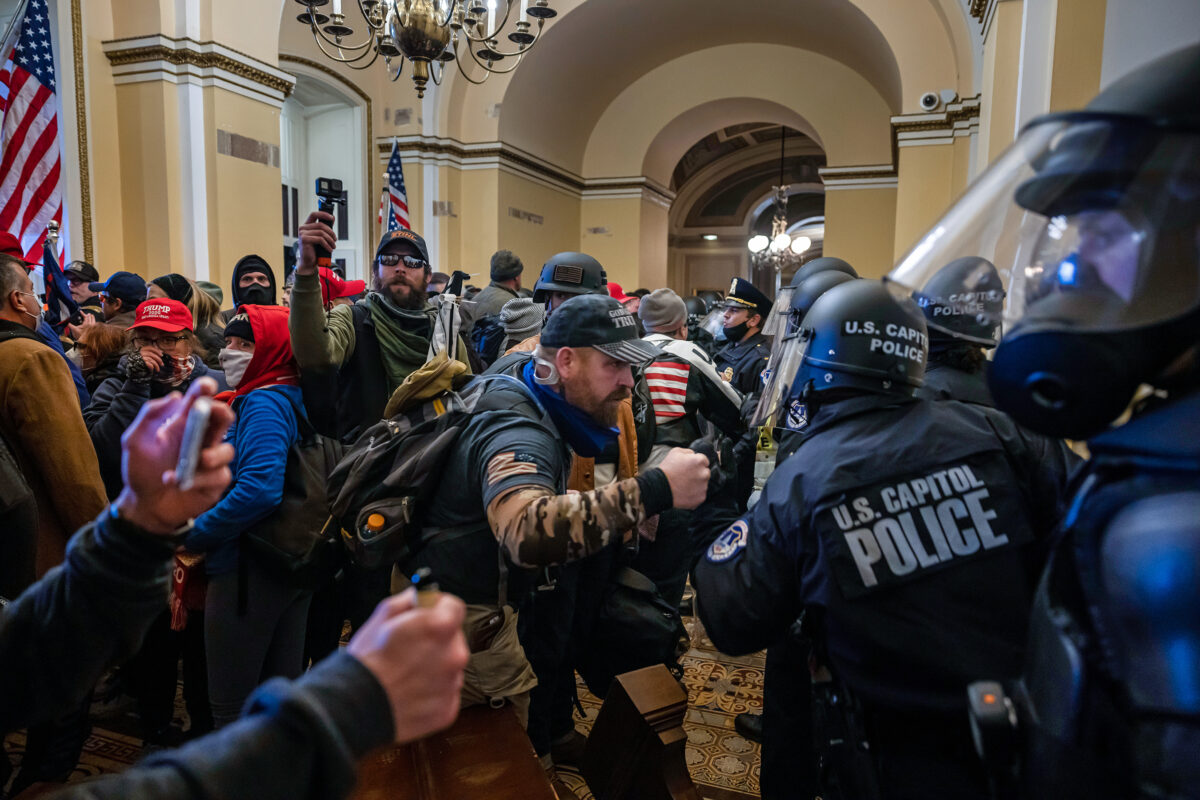 In asking the congressman a question about the sensitive intelligence left unsecured, Brennan referenced that some of the materials dated back to before Biden was first elected vice president.
"And what does it signify to you that no one realized that this classified material was missing, some of it dating back to his Senate years?" Brennan asked.
Turner, an attorney, replied that the president is "Apparently, a serial classified document hoarder."
In the ensuing media fallout of the FBI's Aug. 22 raid on former President Donald Trump's home Mar-a-Lago in Palm Beach where it found classified materials, Turner suggested that Trump had stored the documents for the purpose of writing his memoir.
Turner, though, has not been a consistent or reliable supporter of Trump.
He opposed efforts to prevent certification of the 2020 Electoral College vote.
During the Jan. 6, 2021, protests and march on the Capitol building, he tweeted, "I am appalled at what is occurring in the U.S. Capitol right now. President Trump needs to call for an end to this violence and permit Congress to facilitate a peaceful transition of power."
Turner voted to not impeach Trump.
True Son of Ohio
He is a lifelong resident of southwest Ohio and represents the people of the state's 10th Congressional District.
Turner has close to 20 years of service as an elected leader in this area of the Buckeye State.
He served as mayor of Dayton for two terms, from 1994 through 2002, but lost a bid for a third term. Turner was elected to the U.S. House in 2002.
Turner attended Dayton public schools and went on to earn a bachelor's degree from Ohio Northern University, an MBA from the University of Dayton, and a Juris Doctorate from Case Western University Law School.
He graduated from Georgetown University, in the spring of 2022, with a Doctorate in Liberal Studies focused on urban economic development.
Turner is single and has two adult daughters from his first marriage of 26 years to Lori Turner. They divorced in 2013. He wed for a second time, in 2015, to energy lobbyist Majida Mourad. After about a year and a half of marriage, Turner filed for divorce, which was made final in 2018.
Supporting Air Force Base
While constituents across the Ohio 10th District will be afforded perks through their U.S. rep chairing the HPSCI, one constituent in particular that is poised to benefit is Wright-Patterson Air Force Base (Wright-Patt), located just northeast of Dayton.
The base is vital to the economic lifeblood of the region and employs more than 30,000 people—both military and civilian personnel—making it the largest single-site employer in Ohio.
During his time in Congress, Turner has been an effective and powerful advocate for Wright-Patt and played an integral role in the military facility adding 15,000 jobs during that period.