An Ohio woman was charged with human trafficking for allegedly trying to take a newborn baby out of the Philippines, officials there said on Sept. 5.
Jennifer Erin Talbot, 43, made it to the boarding gate before officials found the child and arrested the woman.
Port Operations Division Chief Grifton Medina said authorities believe Talbot switched between carrying the baby and holding it in her in the bag to evade X-ray and immigration procedures.
"We assume that she was holding the child when she came to the airport so that the child wouldn't be detected by the X-ray screeners," said Medina, according to state-run news agency PNA. "However, she hid the child when she went to the airline's counter, and while undergoing the immigration procedure."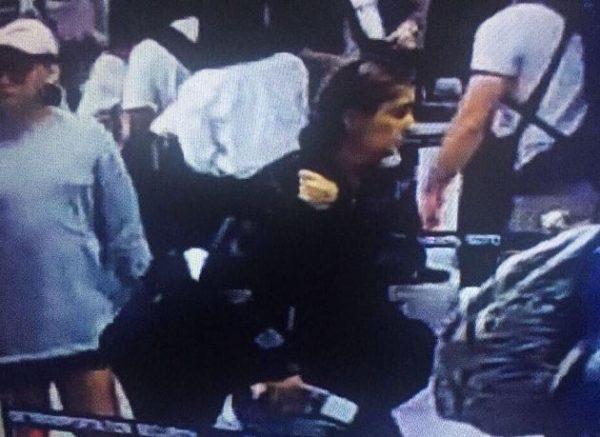 The National Bureau of Investigation said Thursday it formally charged Talbot with human trafficking, kidnapping, and serious illegal detention, PNA reported. The mother of the 6-day-old baby, Maricris Cempron Dulap, and the baby's father, who has not been identified publicly, were also charged.
Neither parent has been arrested as of yet.
All three were charged with violating an act known as the Special Protection of Children Against Child Abuse, Exploitation, and Discrimination Act.
Talbot faces up to life in prison.
Officials said Talbot presented a notarized, unsigned affidavit of consent that was allegedly from the mother of the baby but she had no official travel clearance to take the baby out of the country.
Talbot claimed she was the baby's aunt but wasn't able to provide documentation to back up her claim, according to the National Bureau of Investigation (NBI).
"There was really an intention to hide the baby," Medina said.
After discovering the baby, airline staff called immigration personnel, who arrested Talbot at the airport. She was later handed over to the National Bureau of Investigation and the baby was turned over to government welfare personnel.
Wearing an orange detainee shirt and handcuffs, Talbot was presented to reporters in Manila on Thursday. She kept her head low and wiped her tears at times. When reporters asked her to comment, Talbot shook her head.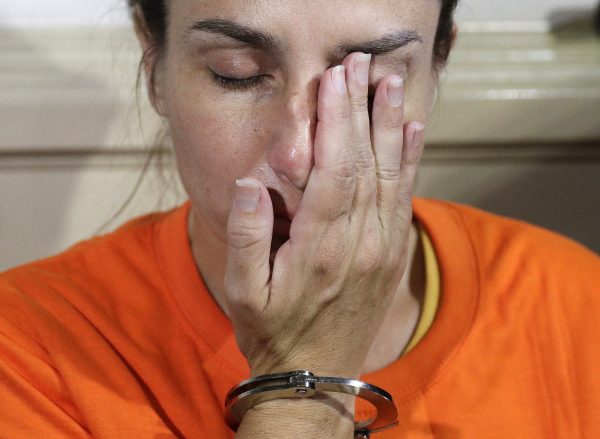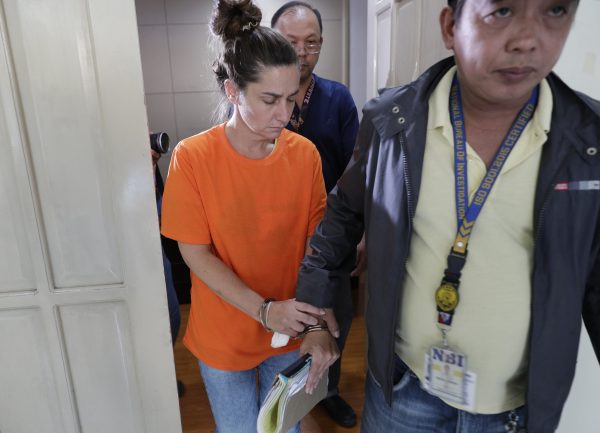 U.S. Embassy officials were notified of Talbot's arrest and told Philippine authorities that she has no criminal record in the United States, NBI official Manuel Dimaano said.
Dimaano said Dulap gave her baby to Talbot in southern Davao city. He said investigators will try to determine how Talbot brought the baby out of Davao, which requires a city clearance for infants to be transported by a foreigner. He said Dulap told the officers that she wanted to offer her baby for adoption, and there was no indication that she had sold the baby.
Dimaano said when he and other officials asked Talbot what she intended to do with the baby, she replied that she just wanted to give it "a name and a church blessing."
Simon Veazey and the Associated Press contributed to this report.