Ohio will likely be able to announce whether Democratic presidential candidate Joe Biden or President Donald Trump won the state on election night, Gov. Mike DeWine said.
Biden, the Democratic presidential nominee, is trying to win the state after Trump took it by 8.1 percentage points in 2016, earning 18 electoral votes and helping cement his surprise victory over Hillary Clinton.
DeWine, a Republican, said Sunday that the state will start counting early votes at 7:30 p.m.
"The first votes you're going to get are all the early votes. They're going to come in probably before 8:00. And you're going to see some big numbers there. And I think that will give us some indication of how Ohio is going," he said on CNN's "State of the Union" when asked whether officials will know on election night whether Trump or Biden won the state.
"So, we don't have to wait and process those. They're, they will be ready to go at 7:30 and run through the computers," he added.
While vote-by-mail numbers may favor Democrats, DeWine predicts Trump will again win Ohio.
"I think it's going to be a close vote. I think he wins by a couple points probably," he said. "It's not going to be a blowout like it was [last time] in Ohio. But the president still is going to do exceedingly well in what has historically been a Democrat area. That's the Ohio Valley, Eastern Ohio. All the reports from over there are that he's going to do exceedingly well there. All the other rural counties, he's going to do exceedingly well. And the ground game, the best that I could see it on both sides, I think the president's ground game has been a lot better than the Biden ground game, frankly."
Over 94 million people nationwide have voted as of Sunday, including over 59 million by mail, according to the U.S. Elections Project. Nearly three million mail-in ballots have been returned in Ohio, out of the 3.1 million requested.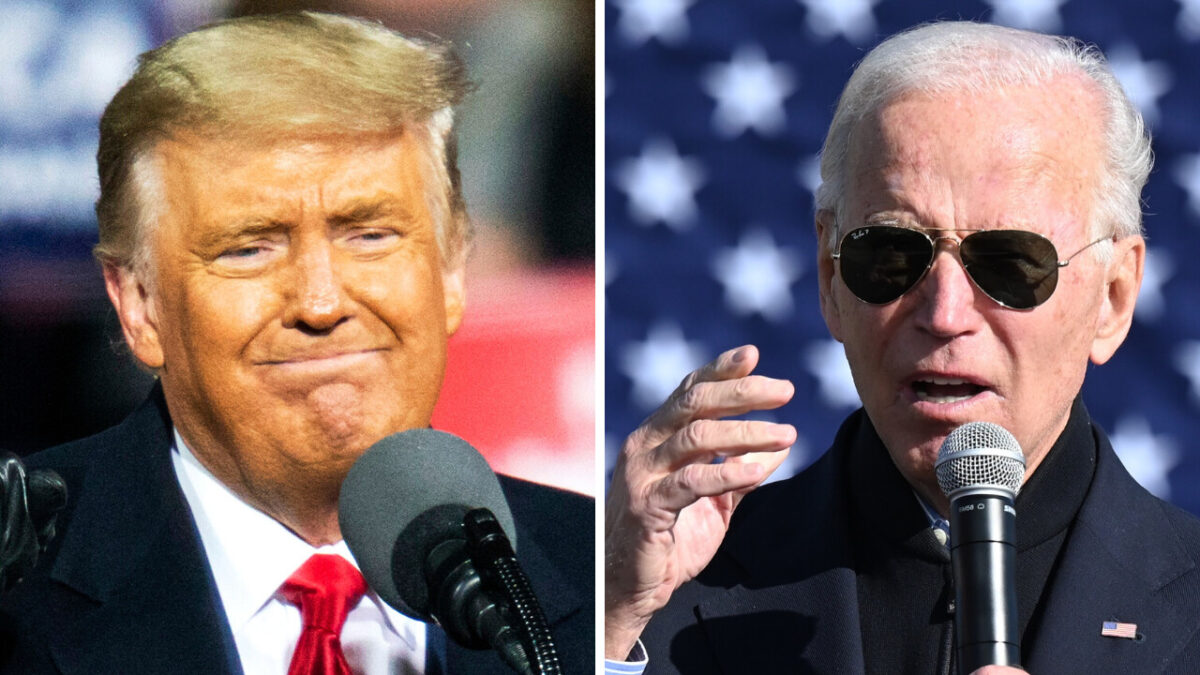 People voting by mail in Ohio can deliver them in person to their county board of elections by 7:30 p.m. on election night or use the U.S. Postal Service. If they're using the mail service, the return envelope must be postmarked no later than the day before the election and received by the board of elections no later than 10 days after the election.
Officials in other states are also confident they'll be able to report a winner on election night or the next morning, including Idaho, Vermont, and South Carolina.
But some election officials are projecting the tallying of votes to take several days.
"Nearly 2.4 million Pennsylvanians have already cast their ballot by mail. This is going to be 10 times as many as the last time we had a presidential election in Pennsylvania. So, yes, it will take longer," Pennsylvania Secretary of State Kathy Boockvar said on NBC's "Meet the Press" on Sunday.
Colorado Secretary of State Jena Griswold, another Democrat, said last month that news outlets should make projections or post results on election night. She later apologized, following backlash from both parties.
"My intention was to draw attention to the fact that other states across the nation are drastically adopting new voting procedures, and it is critically important that these changes be taken into account in election night reporting. Unlike Colorado, some states may not be able to process ballots until Election Day or after," she said.
To win the presidency, a candidate must earn a majority of the Electoral College votes. Each state has as many votes as it has members of Congress; the District of Columbia has three electors.
Trump won the last election with 304 electoral votes, to Clinton's 227.