Brooke Skylar Richardson, the Ohio cheerleader accused of killing her newborn baby before burying the girl in her parents' backyard, was acquitted on murder charges on Thursday, Sept. 12, it was reported.
The Warren County jury deliberated for approximately four hours before rendering a decision on the fate of Richardson, WLWT reported.
She faced aggravated murder, involuntary manslaughter, and child endangerment charges. She was found guilty of abusing a corpse.
Sentencing for the corpse abuse charge is set for Friday.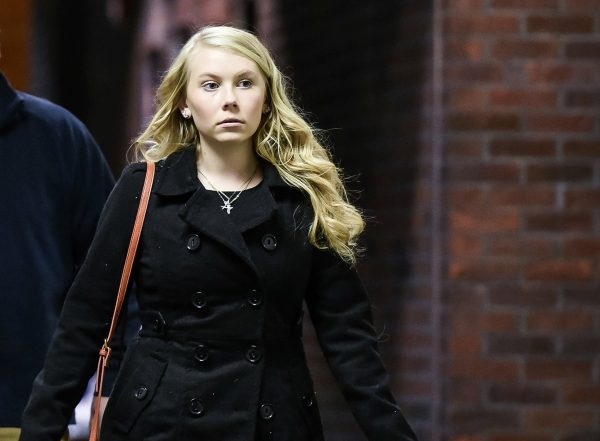 Photos posted by local station WCPO showed her breaking down in tears as the verdict was rendered.
While waiting for her verdict, Richardson, who is now 20, was shaking.
"We love you so much," her mother said to her, reported People magazine. "We love you, baby."
Warren County Prosecutor David Fornshell stated that he believes Richardson had a fair trial, adding that "advocacy on both sides was very well done," according to the report.
Prosecutors had alleged that Richardson never intended to keep the baby before killing her and burying the child on her family's property in Carlisle.
Defense lawyers said that the child was stillborn, citing Richardson's health history. They argued that her reactions to the pregnancy and delivery were signs of terror, not malice.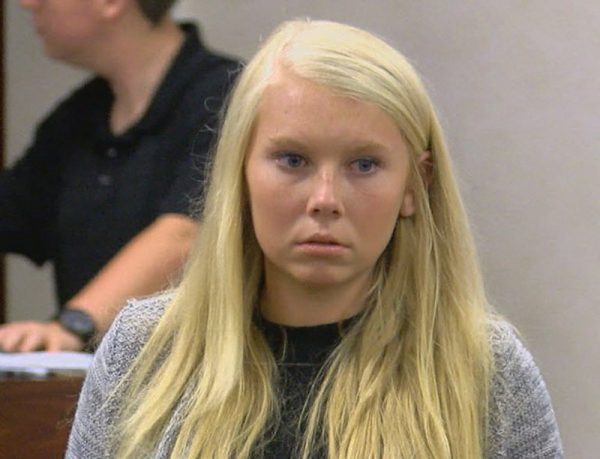 Medical experts for prosecutors and defense lawyers said there was no proof that the baby was ever born alive, WLWT reported.
Last week, Assistant Warren County Prosecutor Steven Knippen told the jury that Richardson searched online for "how to get rid of a baby" while she was pregnant.
She also sent a text message to her mother about her belly after giving birth. "I am literally speechless with how happy I am my belly is back OMG," Richardson allegedly texted, referring to weight loss.
During an interview with police, Richardson allegedly told them that she didn't return phone calls from her doctor because she was scared.
"I didn't really want to have my baby," she told police, People reported. "I really don't know what I planned to do."
Video footage of the interview was played in court.
Defense attorney Charlie Rittgers, however, said that Richardson "did not know certainly that she was pregnant" when she went to see the doctor.
"She reacted in utter surprise and shock and genuinely," Rittgers said. "She reacted like any 18-year-old who's told for the first time that she is certainly pregnant would. If she had this sinister motive to hide and conceal the fact that she was going to kill a child, she wouldn't have reacted like that. It can't be both ways."
Richardson now faces up to a year in jail for the charge of abuse of corpse, according to People.