As grocery stores and meat markets continue to face high beef prices, food shortages, and supply chain issues across the United States, livestock and poultry producers throughout Ohio are benefitting from a program to combat the problem through grants provided by the administration of Republican Gov. Mike DeWine.
DeWine and Lt. Gov. Jon Husted (R) first announced on February 16 that 40 livestock and poultry producers in 29 Ohio counties received a total of $10 million in grants of up to $250,000 each.
The Ohio Department of Agriculture announced on May 9 that an additional $18 million in grants would be made available for beef and poultry processors because of the high demand. Those funds will benefit about 100 beef and poultry processors, Bryan Levin, a spokesman for the Ohio Department of Agriculture, told The Epoch Times.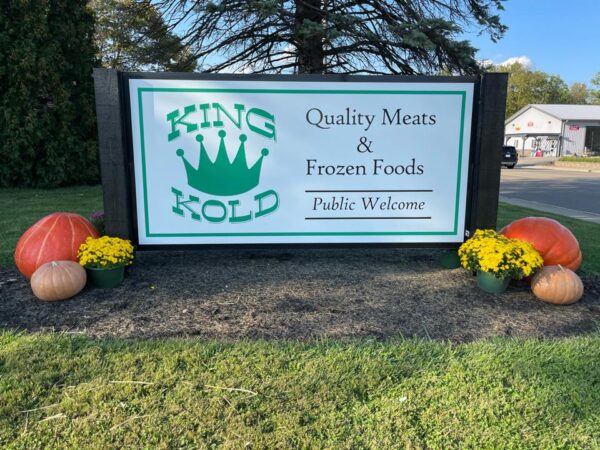 The grants will help extend the producers' capacity to meet the growing demand for meat processing services.
The grants also are a sign that Ohio is being proactive to become self-sustaining and is prepared to combat any further food shortages and supply chain issues.
According to the Ohio Department of Agriculture and Department of Development, 143 applicants had requested more than $28 million. Grants were awarded on a first-come, first-served basis to eligible businesses. The Ohio Meat Processing Grant Program became part of the state's 2022-2023 operating budget and was passed by the general assembly in 2021.
Half of the funds were disbursed before the projects were started, and the other half were awarded after the companies could show the initial funds were spent on eligible costs.
The recipients of the remaining $18 million in grants are expected to be announced by the end of May, Levin said.
One of the initial 40 grant recipients that received a $250,000 grant is already moving forward with a major project.
King Kold Meats in Englewood near Dayton has been in business for 74 years and is using the grant funds to build a new production plant on its property.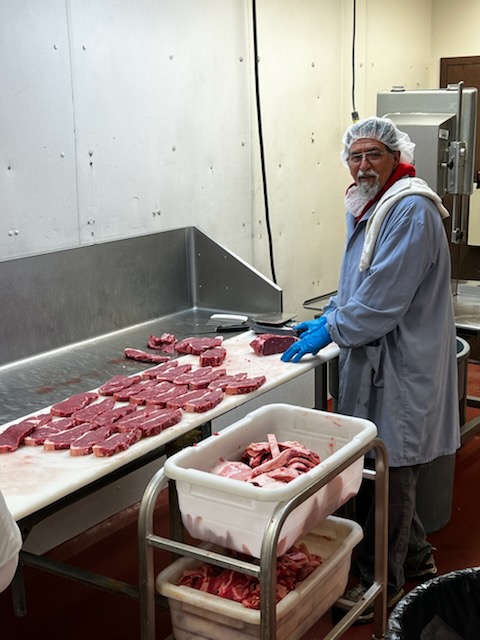 "The grant came at a good time," John Copenhaver, office manager at King Kold, told The Epoch Times. "We were planning a new production facility, which will help cover the costs. The grant helps out big-time."
Construction on the 1,900 square-foot production facility that will include a new freeze tunnel and spiral oven began in March. The new plant is scheduled to be completed in October, Copenhaver said.
Although King Kold experienced shortages and prices that doubled on items such as chicken wings, chicken breasts, and ground beef, one of the advantages the plant has is that it does not rely on products from foreign countries such as China or Russia.
"For a while, mostly due to Covid, we were having trouble getting things because of non-production, people being off work, and things being shut down. We get some of our meat from Indiana, but none comes from foreign countries."
"It's getting better," Copenhaver added about the situation.
The funding received is also being used for new equipment, to implement processing efficiencies, to assist in training and certification, and improve harvest services.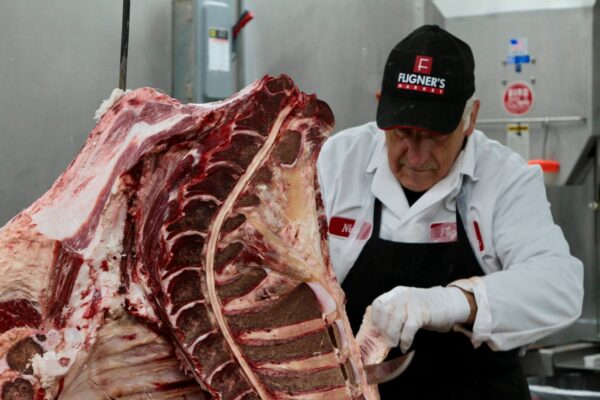 Overall, there are 281 meat processing plants in Ohio, and the overall $28 million in grants will benefit about half the plants in the state, according to Dr. Juan Leon, chief of the Division of Meat Inspection for the Department of Agriculture.
It is a sign that Ohio is being proactive and ready to combat any further food shortages and supply chain issues caused by Covid or Russia's ongoing invasion of Ukraine, Leon said.
"The supply chain issues that our country is facing have put increased pressure on our meat processors, and they can't keep up with the demand," DeWine said in a statement. "By awarding this money, we can help these Ohio businesses enhance their operations to strengthen the local meat supply chain and reduce reliance on out-of-state processors."
In the statement, Husted said, "These grants will not only benefit consumers, but they will also help sustain these businesses and bring new job opportunities to Ohioans. In addition to new jobs, this funding will help businesses retain 300 jobs and nearly $30 million in payroll."
Great Lakes Smoked Meats, which opened in 2009 and makes specialty sausages and meat sticks, also received a $250,000 grant. The Lorain-based wholesaler provides products to stores and other businesses in 24 states, including California, New York, and Florida, Great Lakes Owner Ben Fligner told The Epoch Times.
The funds will be used for all new equipment, Ben Fligner said.
"This helps us a lot," Ben Fligner said of the grants. We'll be putting in a new smokehouse and adding some bigger mixers. That will pretty much cover it."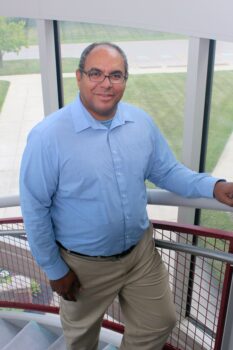 Ben Fligner's father, Kel Fligner, owns Fligner's Market, which has a large following of customers just for its meats.
At 92-feet long, the 98-year-old independent store boasts the largest fresh meat counter in the United States.
All of Fligner's meats are local, and they have their cattle butchered and meats processed exclusively through a locally owned plant.
None of their meat comes from a foreign entity, and by keeping it local, they have not had any shortages, and they have been able to keep their prices down, Kel Fligner told The Epoch Times.
"Everybody is still short-staffed when it comes to workers, but we've been able to keep up with the demand from our customers," Kel Fligner said. "During Covid, we still were having six cattle at 800 to 1,000 pounds butchered a day, and we never ran out of meat. Sometimes, boneless chicken thighs were hard to get, and poultry has been high. Never in my life have I ever seen eggs for $3 or more a dozen.
"By keeping everything local and not going through foreign or outside sources, we only have to depend on ourselves," Kel Fligner added. "By doing that, we've been able to keep our prices down and serve customers from a wide area. Our ground chuck was $3.99 a pound, and we just had ground beef for $1.99 a pound if you bought five pounds or more—with a limit of 20 pounds."
Dr. Leon told The Epoch Times that because of all of the applications for grants, the additional $18 million that was made available would be distributed "down the line" to help fulfill needs.
"That's a good thing," Leon said. "During Covid, it wasn't necessarily that the animals or meat weren't available to be processed for consumption; many of the processing facilities throughout the state weren't efficient enough to handle the demand.
"These grants will help allow growers the ability to get animals to market quicker by having a shorter appointment schedule so they won't have to wait as long," Leon added. "These grants also are helping decrease the price for the consumer as well as those raising the cattle or poultry."
Of the 281 meat processing plants in Ohio, 90 are fully inspected slaughterhouse plants that sell to the consumer. The rest are processing and custom slaughtering plants where hunters can take the game for processing, Leon said.
Leon went on to say that he would expect that the true effects of the grants provided to the plants would have everything in place within the next two years to better handle the demand not only in Ohio but also be able to help supply other states. Through the upgraded plants, there also will be niche products produced, such as beef from grain-free markets or grass-fed cattle.
Dorothy Pelanda, director of the Ohio Department of Agriculture, echoed Leon's sentiments.
"Ohio's meat processing industry is incredibly important to our food supply chain," Pelanda said. "These grants will provide some much-needed help to facilities that are critical to maintaining an abundant food supply."