Authorities are investigating the death of a mother-of-four killed by a falling tree branch in Ohio as a possible homicide.
Victoria Schafer, 44, died when she was struck by the tree branch at popular hiking spot Old Man's Cave in Hocking Hills State Park on Monday, Sept. 2, according to the Ohio Department of Natural Resources via the Chillicothe Gazette.
Investigators looking into the circumstances surrounding Schafer's death were cited by ABC6 as saying they believe the branch did not fall naturally.
The Ohio Department of Natural Resources said that "officers have evidence suggesting it was not a natural occurrence," adding they suspect a group of people who were spotted on top of a cave area above where Schafer was standing at the time when she was hit by the branch.
The Daily Mail reported that investigators said they have descriptions of the suspects. No further details were provided, but authorities asked witnesses to come forward with relevant information.
Schafer, who has four children between the ages of 13 and 19, was standing on some stairs taking photos at about 5.30 p.m. when she was struck and killed. She was pronounced dead at the scene.
Her neighbor, Terressa Reep, told ABC6 that she believed someone pushed a log.
"I think there were people there and somebody was messing around. For whatever reason, they did this, pushed this log," she said. "Hopefully, it will be a real lesson for people when they are out. Think about the consequences of every move you make."
"This is a tragedy and our deepest sympathies are with Mrs. Schafer's family and friends during this difficult time," ODNR Director Mary Mertz said, the Cincinnati Enquirer reported. "The safety of our guests is our top priority. Our investigation is ongoing so that we gain a clear understanding of what happened."
Schafer was a professional photographer who ran several businesses, according to her obituary.
"Owner of Victoria Schafer Photography, she was especially known for her underwater photography, wedding photos, family photos, baby photos, high school seniors, and candid photos of the Fire and Police Departments. She further owned a TSS school and sports photography franchise," the obituary reads.
"I have fond memories of my personal friendship and professional relationships with Victoria," Gary Best, who worked at Victoria Schafer Photography for two years, told the Chillicothe Gazette. "Our professional relationship really helped me regain my love of photography and I will always be thankful for that. I will miss her."
"She enjoyed international travel, time with her family, and volunteered with a large number of local and regional civic organizations," the obituary notes.
Kellie Healy created a GoFundMe page for the Schafer Family where all donations will go to the family.
Schafer's funeral is scheduled to be held on Friday.
Texas Woman Dies After Large Rock Thrown From Overpass Crashes Through Windshield
In another incident, a 33-year-old Texas woman died after a large rock that was apparently thrown from an overpass crashed through her car's windshield.
Her boyfriend and children were inside the vehicle with her at the time, reported KWTX.
Keila Ruby Flores was in the vehicle with her boyfriend, Christopher Rodriguez, and her kids when the rock crashed through the windshield at around 8:40 p.m. on March 9.
She was in the front passenger seat at the time.
"[We were] headed back to Waco on 35 northbound, all of sudden something just strikes the window," Rodriguez told KWTX. He said that "an explosion just comes right through the window," according to the report.
"I didn't know what it was," Rodriguez added. "I look over and I see Keila and she is laying there unresponsive."
Police in Temple, Texas, said an unidentified person tossed a rock from a railroad track overpass before it landed on her vehicle.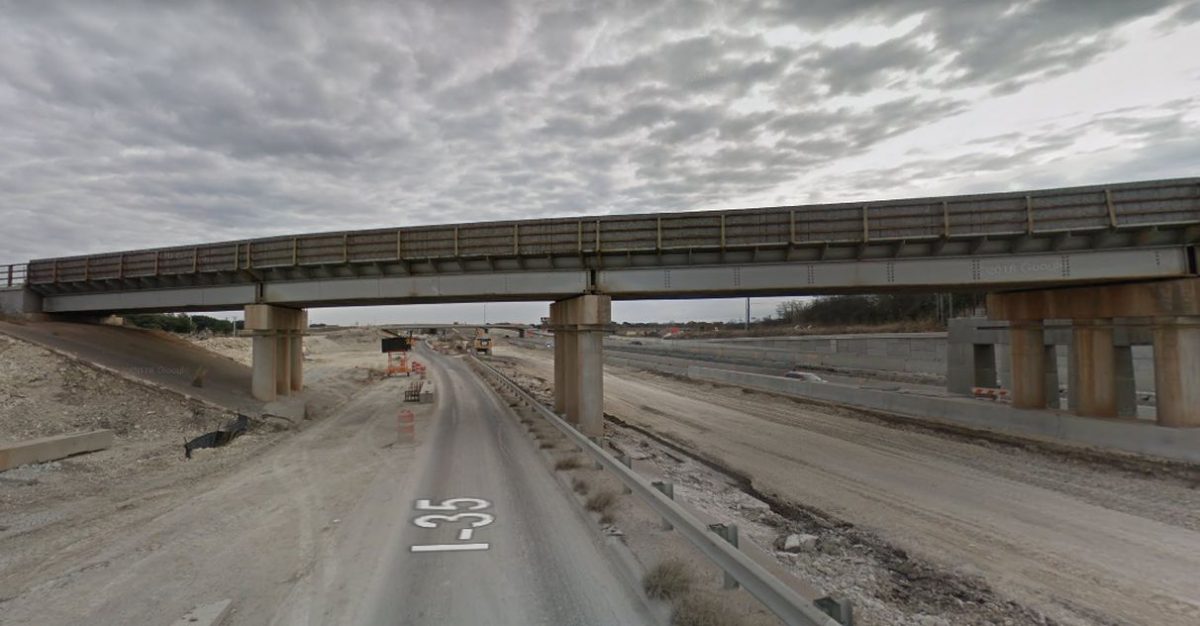 They were traveling on Interstate 35 between exits 303 and 305 in Temple, according to KCEN-TV.
Flores was taken to the hospital with "significant injuries" and was pronounced dead at 10:30 a.m. on March 10.
Officials didn't release information about a suspect but said the incident is being treated as a homicide.
Jack Phillips contributed to this report.