During Hurricane Irma, a man was spotted kitesurfing behind an MSNBC reporter in Miami Beach.
"Is that somebody kitesurfing behind you," MSNBC host Alex Witt asks reporter Mariana Atencio, who was reporting from the beach.
Large waves could be seen in the background.
Witt then says, "Oh, come on!"
"That's exactly what I wanted to show you," Atencio responds, adding that first responders likely won't be happy to see the man kitesurfing as a hurricane bears down.
Miami was placed under a mandatory evacuation order.
And reports say that a massive amount of flooding was reported across Miami on Sunday and Monday. Rivers of water could be seen flowing down normally bustling streets.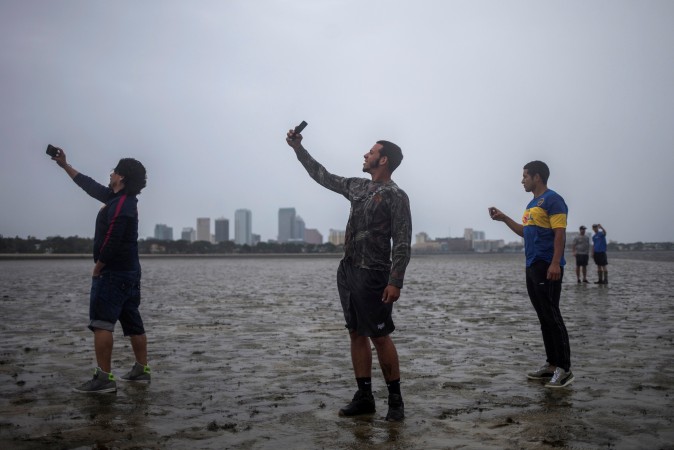 As of Monday afternoon, flooding was reported in Jacksonville, Florida, amid Tropical Storm Irma's lashing winds and rain.
"Jacksonville suffered a double whammy of storm surge pushing in from the Atlantic Ocean, backing up the St. Johns River, then over 8 inches of rain that couldn't drain to the ocean," Weather.com senior meteorologist Jon Erdman reported.
The Jacksonville Sheriff's Office said that people need to "get out now" if they live in evacuation Zones A or B.
Irma left more than 6 million homes and businesses without power.