Officials in Houston, Texas, said that a woman hit and killed her 3-year-old son was playing a game of "chicken" and was charged with criminally negligent homicide.
According to ABC13, Houston Police initially described the boy's death as an "unfortunate accident."
"The 3-year-old child ran behind her vehicle as she backed out of her parking spot," HPD's Lt. Thurston Roberson said after the June 11 incident.
MOM HITS HER CHILD: @houstonpolice mugshot shows Lexus Stagg, who is accused of "playing chicken" when her SUV ran over and killed her 3-year-old child | The full story: https://t.co/vwmBt2kcNF pic.twitter.com/6ttvpCCQFu

— ABC13 Houston (@abc13houston) June 21, 2019
However, surveillance video showed that the child was run over while mother Lexus Stagg was driving forward, not in reverse, the ABC affiliate reported.
The station also reported that the boy was caught under the right tire of the vehicle after the crash, and Stagg kept driving forward, running the child over again.
Stagg, 26, first told authorities that it was an accident and said she thought she hit a speed bump while driving in reverse.
The district attorney's office said Stagg was playing around with the child when she ran him over.
"Every parent has an obligation to protect their children, even from themselves," said District Attorney Kim Ogg said. "Cars aren't toys and playing chicken with your kids isn't a game."
Houston mother who ran over, killed son charged in his death https://t.co/QoqqBhKjTW

— Houston Chronicle (@HoustonChron) June 21, 2019
Prosecutors also said that she was driving forward while her three children ran out in front of her car, including the 3-year-old, The Houston Chronicle reported.
"You should be playing Peek-A-Boo with a three-year-old instead of forcing him to try and dodge a 5,600-pound deadly weapon," Harris County District Attorney's Office Vehicular Crimes Chief Sean Teare told the news outlet.
She was arrested on a third-degree felony criminally negligent homicide charge and is being held on $1,500 bond. Prosecutors sought a higher amount of $50,000.
If convicted, Stagg could face 10 years in prison.
Facts About Crime in the US
Violent crime in the United States has fallen sharply over the past 25 years, according to both the FBI's Uniform Crime Reports (
pdf
) (UCR) and the Bureau of Justice Statistics (BJS) National Crime Victimization Survey (NCVS).
The rate of violent crimes fell by 49 percent between 1993 and 2017, according to the FBI's UCR, which only reflects crimes reported to the police.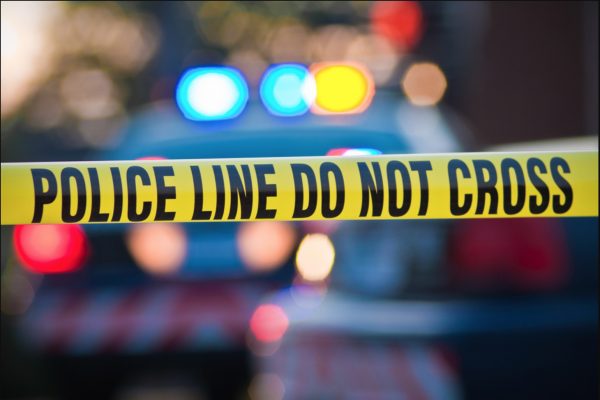 The violent crime rate dropped by 74 percent between 1993 and 2017, according to the BJS's NCVS, which takes into account both crimes that have been reported to the police and those that have not.
"From 1993 to 2017, the rate of violent victimization declined 74 percent, from 79.8 to 20.6 victimizations per 1,000 persons age 12 or older," the U.S. Department of Justice stated.
Both studies are based on data up to and including 2017, the most recent year for which complete figures are available.
The FBI recently released preliminary data for 2018. According to the Preliminary Semiannual Uniform Crime Report, January to June 2018, violent crime rates in the United States dropped by 4.3 percent compared to the same six-month period in 2017.