Customs and Border Protection (CBP) officials said in a statement that agents arrested over 1,800 illegal aliens at the southern border in the El Paso sector on April 16.
Officials said the arrests began shortly before 1 a.m., when agents encountered two large groups. The first group consisting of more than 230 people was encountered at the Antelope Wells Port of Entry, while the second group with over 360 people were arrested just west of Mount Cristo Rey in Sunland Park, New Mexico.
Later just before noon, agents arrested a second large group of about 130 illegal aliens at the Antelope Wells Port of Entry.
"The El Paso Sector had over 1,800 apprehensions in total for the entire day of Tuesday, over half of those being in the El Paso Metropolitan area," officials said in the statement on April 17.
Among those who were apprehended were two gang members who were then booked into local jails pending their criminal prosecution. One of the gang members, Victor Chavez-Ibarra, 46, is a Mexican national and had been convicted for illegal re-entry into the United States and burglary in Houston, as well as arrests for burglary, possession of cocaine, and felony burglary.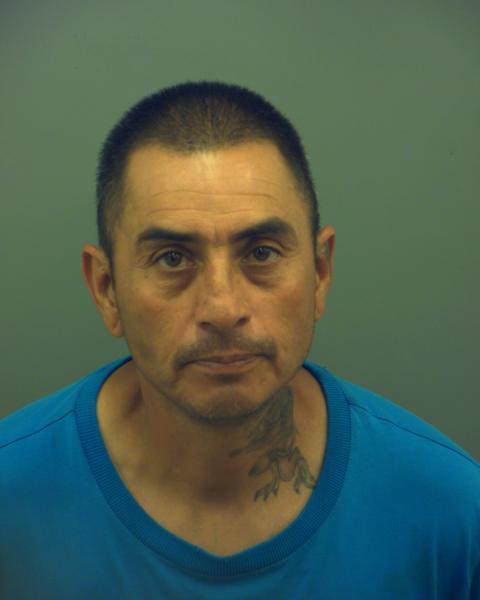 Meanwhile, officials said agents had also booked a Salvadoran national who was convicted of Contact with a Minor for Sexual Offense in 2014.
There has been an unprecedented number of arrests at the border in the El Paso Sector, officials say. As of March 31 this fiscal year, the sector had just over 71,000 apprehensions, compared to just under 11,000 arrests during the same period last year.
Acting Department of Homeland Security Secretary Kevin McAleenan called on Congress to provide additional resources to address the influx of illegal aliens at the border during his tour at Rio Grande Valley on April 17, reported Texas Public Radio.
McAleenan said that more than 3,000 of the families who are claiming asylum as joint units were found to be fraudulent, who are engaged in what he called child recycling rings.
"The same child is brought across the border with an adult multiple times to try and gain that release that family units are required under court order," McAleenan said.
According to the CBP, agents encountered over 103,000 individuals on the southwestern border in the month of March. Of those were 92,000 border patrol apprehensions—which is an increase of 35 percent compared to February.
The agency also said that for the first half of the 2019 fiscal year, agents arrested over 385,000 individuals at the southwest border, which is more than double the apprehension during the same period last fiscal year.
New Tactics Used by Smugglers Discovered
Officials also said that the agency discovered a new tactic of counter-surveillance used by smugglers to help illegal aliens cross the El Paso sector.
One agent, who was monitoring the border at night, spotted a small airborne object—which appeared to be a drone—traveling northbound across the border. The object traveled about 100 yards into the United States before returning back to Mexico and repeated this pattern three times.
Close Encounter! El Paso Sector Border Patrol Encounters New Tactics as Smugglers Keep Sending in Families and Felons. Read more here: https://t.co/dmoLQbSG4L #USBP #CBP pic.twitter.com/5s3ACaeA81

— CBP West Texas (@CBPWestTexas) April 17, 2019
On the third time it returned to Mexico, a group of 10 illegal aliens was seen entering into the United States in the same area as the small device. The group of migrants was subsequently then taken into custody.
"This is the first known time in recent history that a drone has been utilized as a 'look-out' in order to aid in illegal entries in the El Paso Sector," the statement said.