A Washington state father is accused of shooting and killing his daughter following an argument over a baby barrier.
Wendell Wilson, 68, is accused of gunning down Lila Wilson, 38, on June 10 in their Renton home, Q13 Fox reported.
King County Prosecuting Attorneys said that the elder Wilson shot his daughter six times, near her 13-month-old son.
"Wendall Wilson executed his adult daughter over a petty argument about the installation of [a] baby gate," prosecutors said in court documents.https://t.co/dm1p5rIppw

— KOMO News (@komonews) June 14, 2019
According to court documents obtained by the news outlet, the father "executed his adult daughter" over a "petty argument" that ensued after the installation of a baby gate.
The suspect claimed the argument stemmed over whether the gate would fit inside the kitchen before the two argued and "got crazy," The Seattle Times reported, citing Renton Police.
At 4:30 p.m., he reportedly called his ex-wife and told her he was "gonna kill Lila" before hanging up on her. Minutes later, he called her back to tell her that he shot her.
At the scene of the crime, Wilson told officers, "I went and got my gun and I shot her," Q13 reported.
On the 911 call, Wilson told dispatchers, "I need social services for a baby because I just killed her moth … the baby's mother," according to KOMO News.
Dad executed daughter during 'petty argument' about baby gate, prosecutors say https://t.co/ucGfz3WAqg pic.twitter.com/YmFjlmWD14

— #Q13FOX (@Q13FOX) June 14, 2019
Officials said he didn't have a history of violent crime. However, prosecutors said "his willingness to resort to lethal violence to settle a trivial dispute demonstrates the grave risk he presents to the community."
When an officer questioned Wilson about whether he intended to kill his daughter, KOMO reported that he replied, "Yes." Later, he said he didn't know for sure and could have grabbed his gun to scare her.
"According to Wendell, she was shouting at him and he told me, 'I just went and got the gun and shot her,'" a detective wrote, the Seattle Times reported.
He is being held in lieu of $2 million bond for first-degree murder charges, KOMO News reported. His next court date is June 27.
Other details about the case are not clear.
Facts About Crime in the US
Violent crime in the United States has fallen sharply over the past 25 years, according to both the FBI's Uniform Crime Reports (UCR) and the Bureau of Justice Statistics (BJS) National Crime Victimization Survey (NCVS).
The rate of violent crimes fell by 49 percent between 1993 and 2017, according to the FBI's UCR, which only reflects crimes reported to the police.
The violent crime rate dropped by 74 percent between 1993 and 2017, according to the BJS's NCVS, which takes into account both crimes that have been reported to the police and those that have not.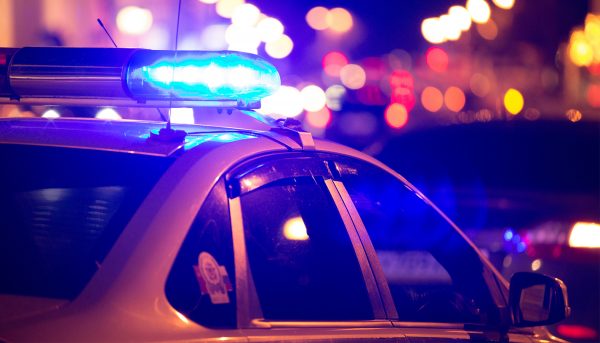 "From 1993 to 2017, the rate of violent victimization declined 74 percent, from 79.8 to 20.6 victimizations per 1,000 persons age 12 or older," the U.S. Department of Justice stated.
Both studies are based on data up to and including 2017, the most recent year for which complete figures are available.
The FBI recently released preliminary data for 2018. According to the Preliminary Semiannual Uniform Crime Report, January to June 2018, violent crime rates in the United States dropped by 4.3 percent compared to the same six-month period in 2017.