Official Stands Trial for Role in Chinese Anti-Virus Industry Scandal
February 11, 2010 2:32 am Last Updated: October 1, 2015 8:48 pm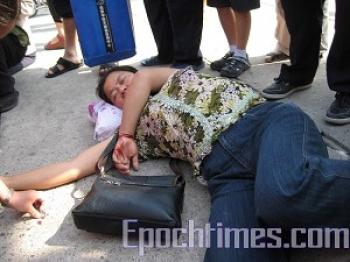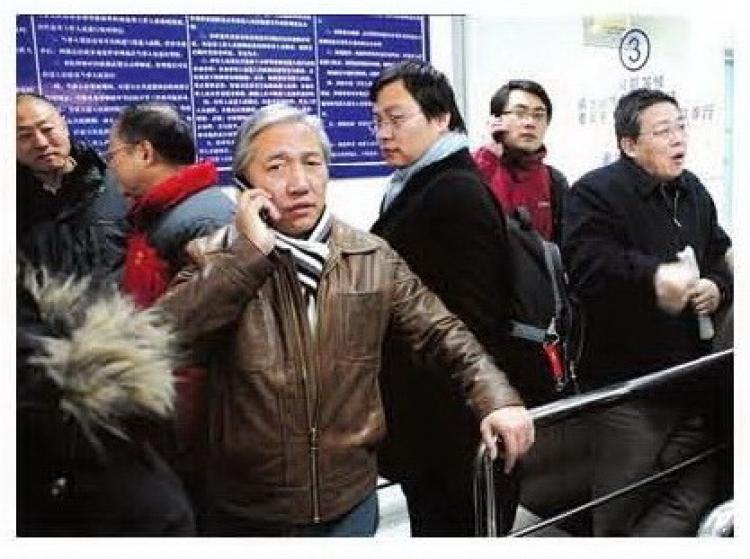 A Chinese official stood trial on Feb. 4 for his involvement in the biggest scandal to date in the Chinese anti-virus industry. Yu Bing, former director of the Internet Supervision Department of the Beijing Municipal Public Security Bureau, was suspected of partnering with anti-virus software company Rising to frame its competitor, Beijing Micropoint Technology, resulting in the latter's failure to launch its new product in the hotly competitive Chinese market.
Tried for nepotism, corruption, and accepting bribes of 14 million yuan (US$2.05 million), Mr. Yu pleaded guilty on all bribery charges and confessed more of the details.
Mr. Yu was accused of accepting four large bribes from internet companies while he was the head of the Internet Supervision Department of the Beijing Municipal Public Security Bureau. The bribe he took from Rising was as high as 4.2 million yuan (US$0.62 million).
Mr. Yu also arranged fabricated evidence to frame Tian Yakui, former Rising Vice President before becoming Vice President of Micropoint. As a result, Tian spent eleven months in custody. Mr. Yu's case is recognized as the biggest corruption case in the Beijing public security system in recent years.
According to a China Times report on Feb. 5, behind the case is the fight between two rival anti-virus software companies, Rising and Micropoint.
Rising has always claimed 80 million registered users , and is well known in China's anti-virus software industry. Micropoint, though not as well known, has as its boss Liu Xu, known as China's No. 1 anti-virus man. Liu was the original designer of Rising's anti-virus software and Rising's former managing director.
Liu said that he left Rising to form Micropoint and had led researchers to develop a new type of anti-virus product—"Micropoint Active Defense Software." It is supposedly different from all other anti-virus software since it can defend against various computer viruses even without any new virus samples. With speculation that the new product could lead to a major market reshuffling, Rising became anxious.
In July 2005, just when Micropoint was preparing to launch its new product, it was put under investigation by the Internet Supervision Department of the Beijing Public Security Bureau on the grounds of needing a "qualification examination of anti-virus companies." In the following five consecutive "investigations," company executives and research and development staff including Liu Xu were frequently summoned.
During the summoning and investigation, Yu Bing, who was the head of the Internet Supervision Department at the time, hinted to Liu that he has only two ways out. One would be to sell his company to a firm with strength and strong background, such as Rising; the other would be to leave Beijing and move back to his hometown in Fujian Province.
When Mr. Liu refused to give in, things started to unravel. One month later, on Aug. 30, Tian Yakui, Micropoint Vice President, was arrested for allegedly spreading computer viruses and breaking into a computer system to steal trade secrets. The news was announced by the Beijing Public Security Bureau as the first case it solved of a deliberately spread network virus.
Mr. Tian, just over 40 years old, said his hair has turned almost completely grey, and that the arrest hurt the company and led to a direct financial loss of over 30 million yuan (US$4.39 million).
Mr. Liu said that if Micropoint's product was launched on time, a vicious virus similar to the so-called "Panda burning incense" virus would not have caused such havoc. Hence, he estimates an indirect loss running into the billions.
Later, the details of Mr. Yu's involvement came out, and he was put on trial. Mr. Liu indicated that they will seek compensation from Rising after the Yu Bing case is closed.
Research by legal scholars and social scientists indicates that the nature of the current Chinese legal and political system makes it impossible to stamp out such cases of framing and corruption created by government monitoring mechanisms.
Read the original Chinese article