Investigators in Ukraine have considered the possibility that a missile strike or terrorism brought down a Ukrainian-operated Boeing 737 plane just minutes after takeoff in Iran, leaving all 176 passengers and crew members dead.
Ukraine's National Security and Defense Council Chief Oleksiy Danilov wrote on social media that "a strike by a missile, possibly a Tor missile system, is among the main [theories], as information has surfaced on the internet about elements of a missile being found near the site of the crash," according to a Fox News translation.
Ukraine hasn't yet looked at the crash site for missile debris, officials said.
According to the Moscow Times, Russia in 2007 delivered 29 Tor-M1 surface-to-air missile systems to Iran under a $700 million contract.
"Our [investigative] commission is talking to the Iranian authorities about visiting the crash site and is determined to search for fragments of a Russian Tor air defense missile, about which there was information on the internet," Danilov told Ukrainian news site Censor.net, according to a translation.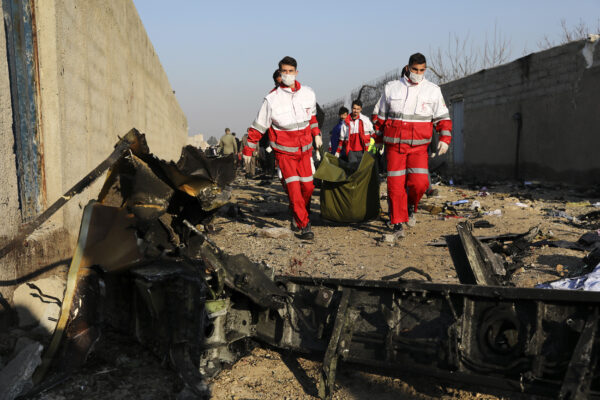 The crash came a few hours after Iran launched a ballistic missile attack on two Iraqi bases that house U.S. troops. President Donald Trump later confirmed there were no casualties in the missile strike on the two bases and vowed to implement more sanctions on Tehran in response.
The Ukrainian International Airlines took off at 6:12 a.m. Jan. 8, after nearly an hour's delay at Tehran's Imam Khomeini Airport, the main airport for travelers in Iran. It gained altitude heading west, reaching nearly 8,000 feet, according to both the report and flight-tracking data, The Associated Press reported.
The plane's black boxes, which contain its flight recorder and cockpit voice recorder, were recovered. However, Iranian officials have said they won't hand them over to Boeing.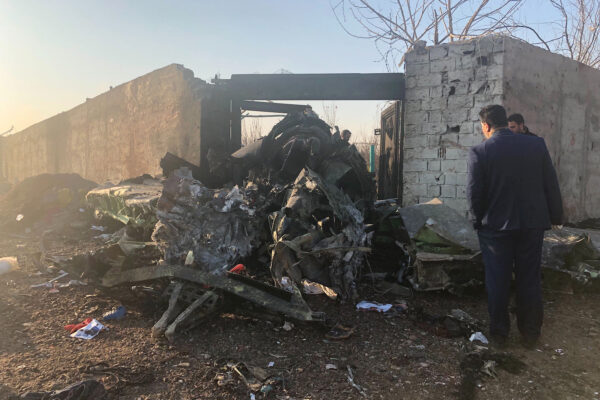 The head of Iran's Civil Aviation Organization, Ali Abedzadeh, said, "We will not give the black box to the manufacturer and the Americans," reported the BBC. "This accident will be investigated by Iran's aviation organization, but the Ukrainians can also be present."
Iranian officials haven't given a reason for the crash. Initial reports suggested the plane may have malfunctioned.
"The plane, which was initially headed west to leave the airport zone, turned right following a problem and was headed back to the airport at the moment of the crash," Abedzadeh said, according to the BBC.
It isn't clear if Iran will attempt to analyze the black boxes or if it will tap another country to help. At the same time, Canadian Prime Minister Justin Trudeau has demanded a significant role in the probe after numerous Canadian nationals died in the crash.
"Canada is one of a handful of countries with a high degree of expertise when it comes to these sorts of accidents, and therefore we have much to contribute," Trudeau told reporters in Ottawa. "I am confident that in our engagement both through our allies and directly, we are going to make sure that we are a substantive contributor to this investigation," he said.
The Associated Press contributed to this report.