More than 40,000 people were ordered to evacuate on Nov. 8 when a fire tore through Paradise, California, according to reports.
The Camp Fire has destroyed businesses, homes, restaurants, supermarkets, and a retirement home, USA Today reported. California Fire Capt. Scott McLean stressed that most of the city of Paradise was "pretty much…destroyed."
"Pretty much the community of Paradise is destroyed, it's that kind of devastation," he also told The Associated Press. "The wind that was predicted came and just wiped it out."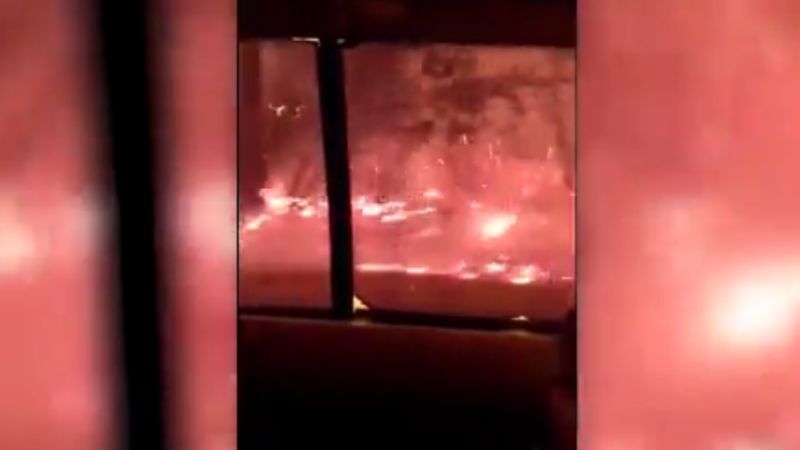 He estimated that several thousand structures were burned in the city, located about 180 miles northeast of San Francisco. The Camp Fire has burned at least 20,000 acres in Northern California, forcing the evacuation of 40,000 people. Currently, about 15,000 structures are being threatened by the wildfire, fire officials told AP.
"It's a very dangerous and very serious situation," Butte County Sheriff Kory Honea told the paper. "We're working very hard to get people out. The message I want to get out is: If you can evacuate, you need to evacuate."
Evacuation orders were sent out for the communities of Paradise, Magalia, Concow, Butte Creek Canyon, and Butte Valley. Evacuation zones were posted on Cal Fire's website.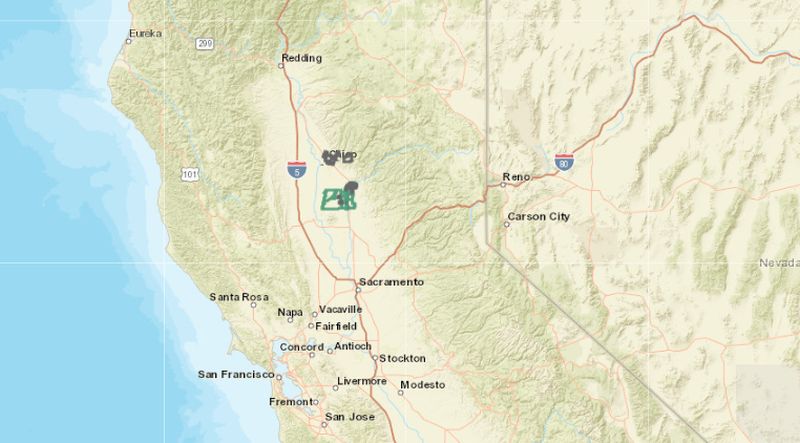 Two firefighters and several residents were injured, and it's not clear if there were any fatalities, Butte County Cal Fire Chief Darren Read told AP.
"We were surrounded by fire, we were driving through fire on each side of the road," said police officer Mark Bass, who is a Chico police officer who lives in Paradise to USA Today. "It was just a wall of fire on each side of us, and we could hardly see the road in front of us."