A police officer who fatally shot a suspect in Atlanta said he heard a sound similar to a gunshot just before firing his weapon.
Garrett Rolfe, who was fired after the shooting, tried arresting Rayshard Brooks, who was sleeping in his vehicle in the drive-through at a Wendy's late June 12.
But Brooks resisted arrest, wrestling with officers, stealing one of their stun guns, and firing it. Surveillance video from the Wendy's shows Brooks moving away from Rolfe but reaching back and trying to fire the stun gun again right before the officer fired his gun.
Describing the events that unfolded, Rolfe's lawyer said Brooks "suddenly, without warning or provocation … chose to violently attack uniformed police officers."
The altercation continued as the officers shouted at the suspect to stop resisting arrest, but Brooks continued resisting, punching Rolfe in the face and showing no ill effects when the officer fired his stun gun twice.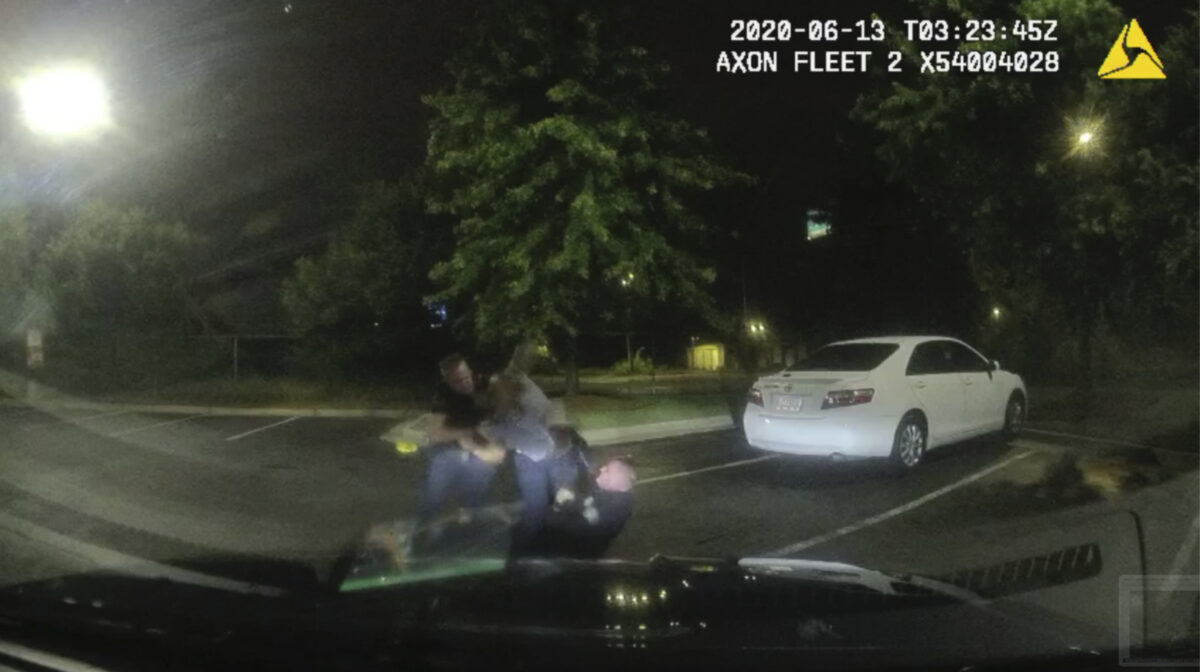 Brooks then stole a stun gun from the other officer and began running through the parking lot, which included multiple cars with people inside.
"Mr. Brooks was lawfully under arrest and Officer Rolfe pursued him. Officer Rolfe had deployed his Taser and held it steady in hopes the prongs would catch onto Mr. Brooks's body and neutralize him. Unfortunately, that didn't occur," the lawyer said.
"Instead of merely trying to escape, Mr. Brooks reached back with his arm extended and pointed an object at Officer Rolfe. Officer Rolfe heard a sound like a gunshot and saw a flash in front of him. Fearing for his safety, and the safety of the civilians around him, Officer Rolfe dropped his Taser and fired his service weapon at the only portion of Mr. Brooks that presented to him—Mr. Brooks's back."
Rolfe stopped firing when Brooks fell to the ground. He then called emergency medical services and started CPR when Brooks's pulse stopped.
Brooks eventually died.
Rolfe's lawyer was speaking in a statement sent to news outlets before Rolfe, who was fired last week, was charged with felony murder.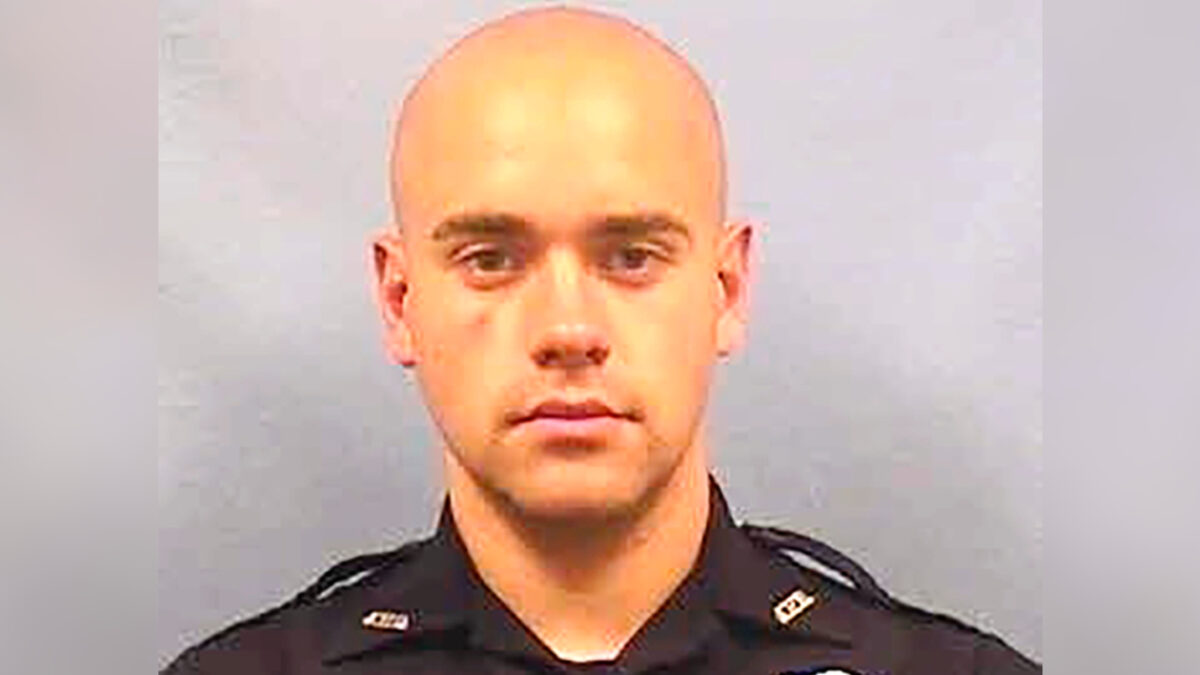 The former officer's actions were justified under state law, the attorney argued, because the suspect posed an immediate threat of physical violence.
Fulton County District Attorney Paul Howard, a Democrat, announced later Wednesday charges against Rolfe and the other officer at the Wendy's, Devin Brosnan.
Howard argued that Brooks didn't pose a threat to the officers and said federal and state law prohibits officers using deadly force to stop a fleeing suspect unless the officer believes that the suspect poses an immediate threat or death or of serious physical injury to that officer.
"At the time Mr. Brooks was shot, he did not pose an immediate threat of death or serious physical injuries to the officer or officers," Howard said.
Rolfe, he claimed, was aware that the stun gun Brooks stole had been fired twice, which meant it couldn't be fired again. He also said Rolfe uttered "I got him" at the time the first gunshot was fired.
The district attorney's office reviewed video evidence, spoke with 10 witnesses, saw a ballistics report, and consulted with an expert on stun guns.
Rolfe was charged with felony murder, aggravated assault, criminal damage to property, and violations of his oath of office. Brosnan was charged with aggravated assault and two violations of his oath.