Officer Shoots a Disabled Woman Who Refused to Drop Hatchet in Wal-Mart
April 11, 2016 4:04 pm Last Updated: April 11, 2016 5:25 pm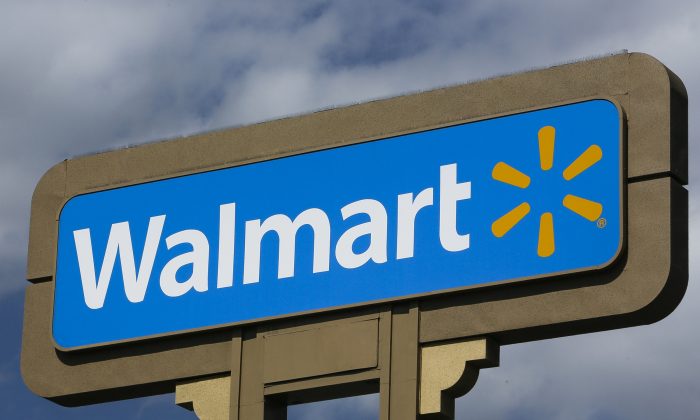 A police officer fatally shot a developmentally disabled woman inside a western Wisconsin Wal-Mart on April 8 after she refused to drop a hatchet she grabbed from a shelf, authorities said.
The woman apparently got the hatchet from a sporting goods department shelf, according to Chippewa County Sheriff Jim Kowalczyk; She was shopping with chaperones at the store in Lake Hallie, between Eau Claire and Chippewa Falls.
The woman began swinging the hatchet, so police were called around 5 p.m. to investigate the scene.
"The escorts who were responsible for her were making sure that people were not affected and advising people to step back as they tried to escort her out of the store," Kowalczyk told AP.
But the woman became disruptive when it was time to leave the store, according to ABC affiliate WQOW.
The woman refused to drop the hatchet and lunged at the Lake Hallie police officer who then shot the woman, according to a sheriff.
"She did not cooperate and then apparently lunged at the officer, and he did what he is trained to do and shot her," Kowalczyk said Friday, according to AP.
The woman was taken to an Eau Claire hospital with wounds to her abdomen and thigh.
"Lifesaving efforts were performed at the scene by the Chippewa Fire District and a medical professional who happened to be in the store," NBC affiliate WEAU reported.
Chippewa County Coroner Ronald Patten says the 25-year-old woman Melissa Abbot, who was later identified by authorities, died Friday night and an autopsy was planned on Sunday, April 10.
Police later confirmed that Abbott was a resident of the Northern Wisconsin Center for the Developmentally Disabled, WQQW reported.
According to the Washington Post, police said the shooting was the first officer-involved shooting in the history of Lake Hallie.
The Chippewa County sheriff's office and the Wisconsin Department of Criminal Investigation will conduct an investigation, according to the AP.
The Lake Hallie officer was placed on administrative leave, Kowalczyk said.