An off-duty St. Louis police officer was shot and wounded by his colleague in a case of mistaken identity on June 21.
The incident happened around 10 p.m. at Park Lane and Astra Avenue in the North Pointe neighborhood when a reported stolen car was stopped by police using road spikes. Shortly after, the car stopped and shots were fired. 
The officer, who lives in the area but was not named, was at home while hearing the commotion outside.
He took his service gun and went out where he encountered his colleagues who just exchanged fire with car robbery suspects. The police ordered him to the ground, but then recognized him as an officer and told him to stand up and walk towards them, Fox2 St. Louis reported.
At that moment, another officer arrived at scene and apparently mistook the off-duty officer for a suspect, shooting him once in the arm.
Two of the three car theft suspects were apprehended. One was shot in the ankle and two guns were recovered.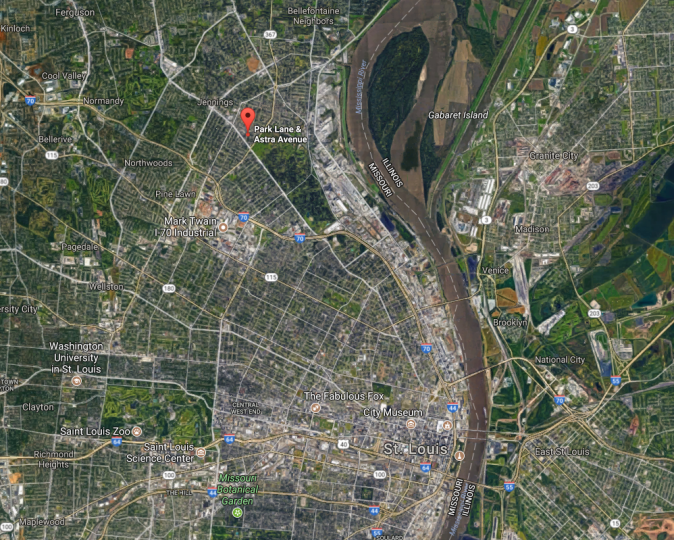 The injured officer was taken to a hospital and later discharged. Both he and the officer that shot him were put on routine administrative leave while the incident is being investigated.
The shooting officer told police he fired the shot because he feared or his safety.
The injured officer's lawyer, Rufus Tate Jr., questioned that account.
"In the police report that you have so far, there is absolutely no description of any type of threat he perceived. And so we have a real problem with that," he continued.
Fear for one's safety is known to officers to be a sufficient legal defense. If a reasonable person could have felt their life threatened at the time, the defense would likely stand.
Tate also suggested his client may have been mistaken for a suspect partly because he is black.
"It also presents a bigger problem that's been a course of a national discussion for the past two years—that is, this perception that a black man is automatically to be feared," he said.
St. Louis has experienced a murder surge in recent years, reaching a homicide rate of over 60 per 100,000 residents in 2016—unparalleled among cities nationwide.
While working to solve 188 homicides, the city's police reported 128 suspects—120 of whom were black—in 2016.
The year before, there were also 188 recorded homicides in the city. Police reported 117 suspects of whom 112 were black and two hispanic.
There have been 85 homicides so far this year (by June 20). All of the 55 suspects were black.
Cases of police officers getting mistaken for suspects and subsequently being shot are rare—at least the fatal ones, as national statistics on non-fatal police injuries seem to lack sufficient detail to identify the cases of mistaken identity.
Since 2007, seven law enforcement officers have been shot dead after being mistaken for suspects, according to data collected by the Officer Down Memorial Page. Four of them were white and three were black.