An off-duty police officer who fatally shot one man and injured two others at a Southern California Costco last week said he was attacked while holding his young son, which caused him to act in self-defense, according to his attorney on June 17.
Attorney David Winslow said his client—a Los Angeles Police Department officer whom he wouldn't name—was struck from behind as he fed his 1-and-a-half-year-old son samples of teriyaki chicken in the warehouse store in Corona, which is located southeast of Los Angeles, on June 14.
The force briefly knocked out the officer, causing both him and his son to fall to the ground.
"His son was in his arms and he was feeding his son some samples when within seconds he was on the ground and woke up from being unconscious and he was fighting for his life," Winslow told The Los Angeles Times.
At Costco food sample line, gunfire, death and unanswered questions: https://t.co/8pb30EbnsN

— Los Angeles Times (@latimes) June 18, 2019
The man who allegedly knocked the officer to the ground was later named as 32-year-old Kenneth French from Riverside. After the officer regained consciousness, Winslow said, "he believed his life and his son's life was in immediate danger."
"He believed he was under attack," Winslow said. "That's when the shooting started."
Corona Police Department officials said that was when French was shot dead and his parents, Russell and Paola French, were critically wounded. Police have not released the names of the other people injured from the incident but French's cousin, Rick Shureih, identified his family members in a now-deleted Facebook post.
According to reports after the incident, police said two men were engaged in an argument prior to the shooting. Several media outlets also reported witnesses had observed an argument before the incident escalated.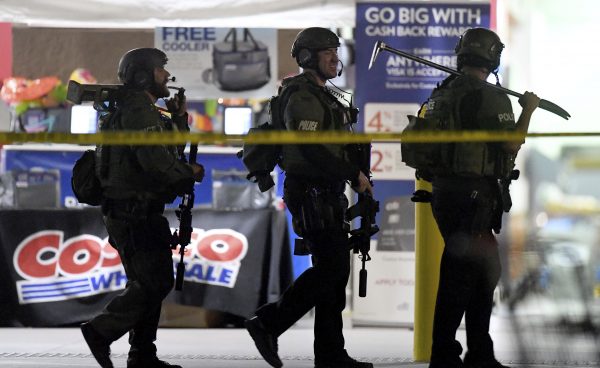 But the statement from the police department the next day did not mention an argument and said the alleged attack was unprovoked.
Shureih disputed the police's account in several Facebook posts and media interviews over the weekend. He said the incident was likely "a misunderstanding that got escalated for no reason."
He said his family, who he says are pro-police, are now looking for answers and had called for the arrest of the gunman in the now-deleted Facebook post.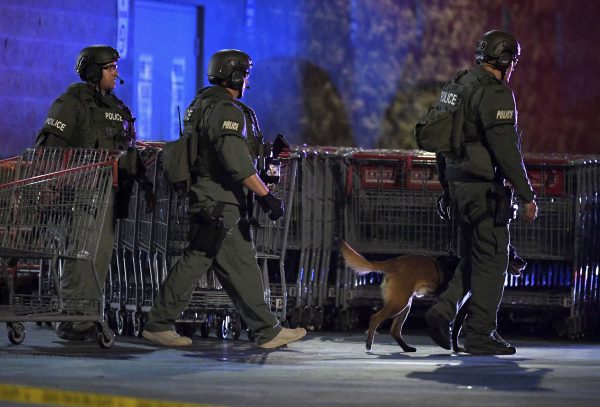 He described French as a "gentle giant" who had an intellectual disability that had declined in recent years, causing him to not speak.
"He's never been violent in the past. He's always been very cooperative and kept to himself," he told the Times.
Winslow said he was not aware French had a disability. The officer suffered a head injury that was caused by a "severe blow" and he was treated at the hospital, his attorney said. Meanwhile, his infant child was not harmed.
The officer—who has been with the LAPD for seven years and currently works in the Southeast Division—was interviewed on June 17  by department investigators as part of an administrative probe, the attorney said. He added that the officer was placed on mandatory administrative leave.
The Riverside County District Attorney's Office issued a statement urging the public to be patient. Once Corona police finish their investigation, prosecutors will review and consider whether to bring criminal charges.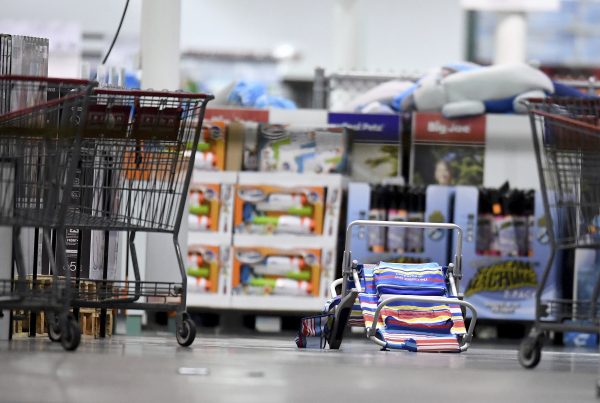 Police have not said if French had any weapons or if the officer identified himself as a police officer before firing.
According to the LAPD manual, off-duty officers can carry concealed firearms as long as the guns are authorized for on-duty use. Regardless of whether they're in uniform, police officers are allowed to use deadly force in self-defense or defense of others if it's clear there is no alternative, said Robert Weisberg, a professor at Stanford University's law school.
The Associated Press contributed to this report.