An off-duty law enforcement officer was shot in the head at a fast food restaurant in California, officials said.
The Los Angeles County Sheriff's deputy was at the counter in a Jack in the Box in Alhambra on June 10 when a man walked up and shot him in the head.
The gunman ran out of the restaurant after the shooting, which took place around 6 p.m. and was captured on surveillance footage, sheriff Capt. Kent Wegener told reporters. Officials don't know what motivated the shooting.
"There is no audio in the video, so we don't know if words were exchanged," Wegener said, reported the Pasadena Star-News. "He was off-duty in civilian clothes. There was nothing that would indicate that he was a law enforcement officer. He wasn't wearing uniform pants. He wasn't wearing uniform shoes. He did not have a holster or identification exposed. He was off-duty."
#LASD Homicide Detectives Need Your Help Identifying & Locating Attempted Murder Suspect – https://t.co/d3Mdsy2rae pic.twitter.com/Qw65f29hwN

— LA County Sheriff's (@LASDHQ) June 11, 2019
I ask for your prayers. An off duty was shot while at a fast food place. He is in critical condition. May the Lord direct the surgeons, provide peace to his family and partners, perform s miracle healing and bring the cowards who shot him to justice

— Undersheriff Tim Murakami (@LASDMurakami) June 11, 2019
— LA County Sheriff's (@LASDHQ) June 11, 2019
The gunman was spotted driving from the scene of the shooting in a white four-door Kia Sorento SUV with temporary paper license plates.
Surveillance footage obtained from a house near the restaurant showed the man stop the car, change out of his clothes, a red shirt, blue jeans, a light fedora hat, and sunglasses, into a black t-shirt and dark jeans, before getting back into the same car and driving away, according to KTLA.
The gunman was described as a white or Latino male in his 20s, standing around 5 feet 10 inches tall.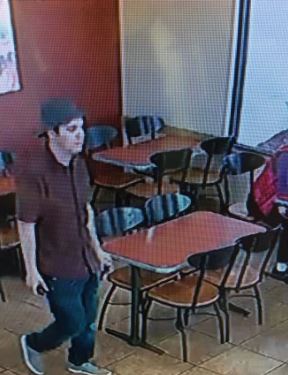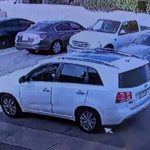 Officials said anyone associated with the gunman should call the police.
"It's time to turn him in," Wegener said. "You don't want to be associated with this man. The Sheriff's Department is going to spare no resources to locate this suspect."
The deputy who was shot, who was not in uniform when he was ambushed, is a 13-year veteran of the department, reported the Los Angeles Times. The deputy was rushed to County-USC Medical Center and was in critical condition.
Anyone with information was encouraged to call homicide detectives at 323-890-5500. To remain anonymous, call Crime Stoppers at 800-222-8477. People can also submit tips via the LA Crime Stoppers website.
From NTD News