Off-Duty Jersey Cop Shoots Man Stealing His Truck
September 30, 2014 5:51 pm Last Updated: September 30, 2014 5:51 pm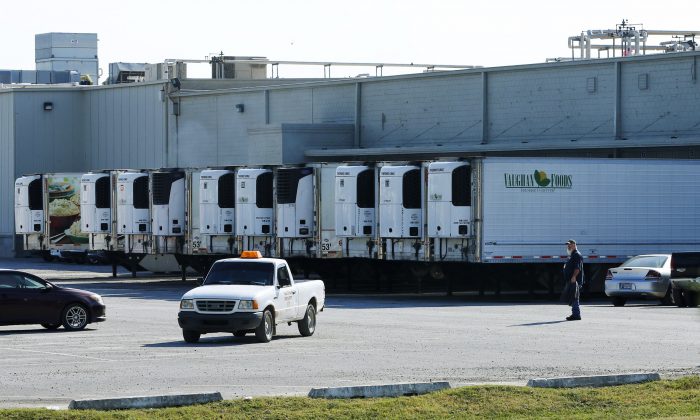 On Tuesday morning at 4 a.m., Basil Warren just got home from a late-night shift of policing. Still in his uniform, he heard a car door being shut in front of his house. He walked out and spotted a man sitting in the driver's seat of his truck. 
Warren told him to get out, but the man put the car in reverse and tried to run him over. Warren pulled out his service gun and fired a few shots, hitting the man twice in the back.
Officer Basil Warren is a 10-year law enforcement veteran, for the past eight years serving in Delanco Township in New Jersey, about 10 miles north-east of Philadelphia. He just bought the house on quiet Stevenson Avenue in Edgewater Park, a spitting distance from the streets he patrols.
According to the Burlington County Prosecutor's Office, Warren got in a "confrontation" with the man, later identified as Tysean Fitzpatrick, 26, from neighboring Willingboro, N.J. Warren "ordered the suspect to exit the vehicle," but it is "unclear" what happened next. Except for the fact that Warren did the shooting.
Peter Alfinito, Burlington County Fraternal Order of Police president, spoke to Warren after the incident. According to Alfinito, Warren was standing behind the car when Fitzpatrick put it in reverse and hit the gas. That was when Warren pulled the gun. 
"Officer Warren fired several shots into the vehicle in self-defense," Alfinito said. "I believe the guy was struck twice."
The wounded Fitzpatrick "was able to maneuver the vehicle down the street for a short distance" before stopping, the Prosecutor's Office stated in a release.
Police arriving at the scene found Warren giving first aid to Fitzpatrick, who was flown to Cooper University Hospital in Camden, N.J. where he underwent an emergency surgery and was listed in critical condition.
"The investigation into the details of the shooting is ongoing by detectives from the Burlington County Prosecutor's Office," the statement reads. 
"No charges have yet been filed against Tysean Fitzpatrick."
Fitzpatrick was arrested before-in November last year for attempted robbery, according to Burlington Township Police Department posting on public safety portal Nixle.com.