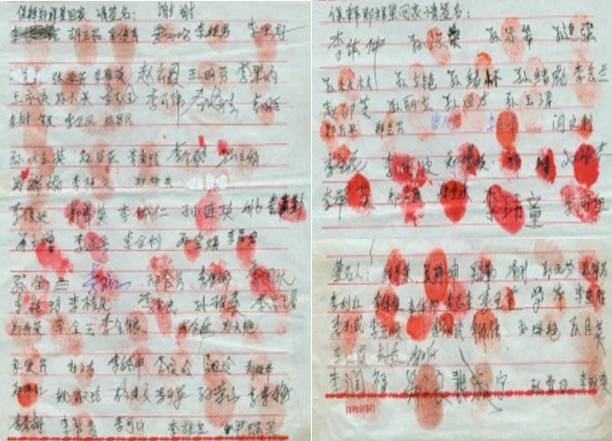 Just a story, just a tale, from some time
When impossibly heroic stories rhymed
Three hundred Spartans fought to their death
Against a million Persians on their path.
Noble, poised, fed on hearty justice,
The Spartans embodied heroic grace,
But were drowned in history's vast ocean
By all us who drink the modern potion
That makes us thoroughly logically sense
That we cannot make a difference.
Not a story, not a tale, from the East,
From China, where the red communist beast
Persecutes practitioners of Falun Gong,
Not because they did anything wrong,
But because corrupt officials cannot stand,
Something spiritual the people understand.
The beast arrests, detains, tortures and kills
Only satisfied if it breaks your will,
And, like poison, it spreads propaganda
To perpetuate their evil agenda.
This is the story and the tale is now,
The Chinese people say they will not bow
Three hundred villagers in Zhouguantun
Face down devastation and their ruin,
On behalf of their fellow villager,
A local Falun Gong practitioner,
They sent an open message to Beijing
That through all history sent an epic ring,
Like the three hundred mighty Spartans
They screamed: "Release this innocent man!"
The Epoch Times publishes in 35 countries and in 19 languages. Subscribe to our e-newsletter.
Click www.ept.ms/ccp-crisis to read about the most recent developments in the ongoing crisis within the Chinese communist regime. In this special topic, we provide readers with the necessary context to understand the situation. Get the RSS feed. Get the new interactive Timeline of Events. Who are the Major Players?