DANA POINT, Calif.—Gregory Hardy, 8, once had a passion for shipwrecks, especially the Titanic. Now, he is worried more about the friends he left back in Ukraine as the conflict with Russia continues.
His mother, Nadiia Hardy, hopes an upcoming camp for Ukrainian refugee children offered by the Ocean Institute can help her son get back to thinking about ships and having fun, instead of geopolitics.
"I hope this will return him to being a kid again," Hardy said.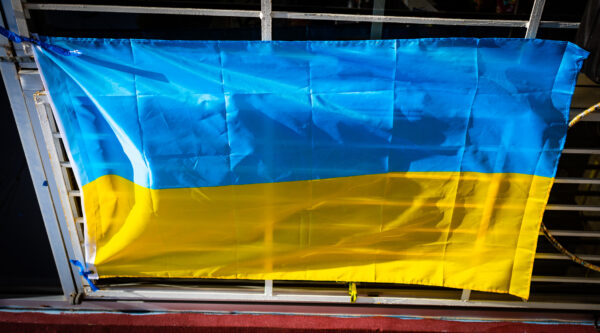 The nonprofit ocean education center will host about 40 Ukrainian refugee children at a summer Sea Explorer camp where they can go out onto a research vessel, the Sea Explorer, spend time in laboratories, and pan for gold, among other activities.
The scholarship program is so popular that it had to pause taking in applications, according to the institute's president and CEO Wendy Marshall.
So far, the institute has spent about $24,000 on the program, translating paperwork and safety speeches for the boat, Marshall told The Epoch Times.
Beyond the teambuilding and maritime experiences, Marshall said she hoped the children will also see how much people care about them.
"I don't know if they'll learn this directly, but there are people who really care and open their arms and welcome them," she said.
She challenged other organizations to find ways to help the Ukrainian community.
"It's pretty heartwarming," Marshall said. "I hope other nonprofits will think about what role they can play."
The Hardys' host, Susie Campbell of Laguna Beach, came up with the camp idea and got in touch with the institute. She and Marshall developed a plan together.
Gregory and his mother left Ukraine for the United States just before the war began at the end of February. They expected to be in America for six months, but the conflict continued and they applied for protected status as refugees.
"It was obvious the war would happen," Nadiia Hardy said. "I could not risk myself."
Even though they went through stressful times, leaving everything they owned behind, the relocation was a fun experience for Gregory at the time because he didn't realize they were running from war, Nadiia said.
But since then, he has heard about the conflict back home. Now, the third-grader focuses on geopolitical news and the history of the world and America, instead of shipwrecks, Nadiia said.
"He worries about his friends in Ukraine," Nadiia said. "He found answers in his own way and that's why he digs deep into geopolitics and history, which is too much for an 8-year-old, in my opinion."
At the camp, Gregory will be able to connect with other children and translate for them.
"My son is a cheerful, loving, and happy boy who speaks English, so for him it's easy," Nadiia said. "I can imagine there will be other kids who are exhausted, tired, scared, and don't understand the language. Even in the worst situation, it will be a new experience."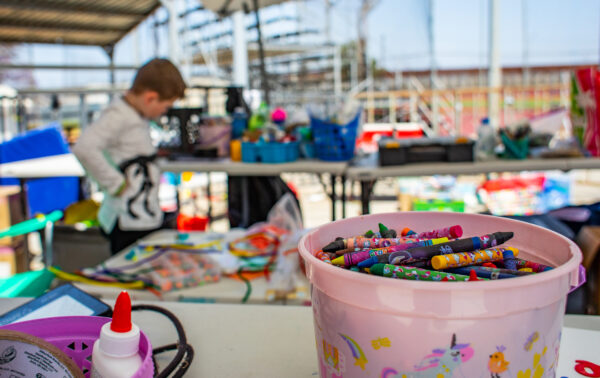 The Department of Homeland Security's Citizens and Immigration Services opened its Uniting for Ukraine program in April to create a pathway for up to 100,000 Ukrainian citizens and their families to come to the U.S. and stay for up to two years.
Orange County resident Oksana Pashko, who helps administer a Facebook group for Ukrainians in Orange County, has seen the group grow four times larger as the local community expands, she told The Epoch Times.
The Ocean Institute asked Pashko to post information about the camp to the Facebook page.
The camp is a good way to keep the children connected and allow them to speak their own language, especially for those who are traumatized by the war, Pashko said.
"They are refugees from an active war zone," she said. "They've lived through an invasion with their cities being bombed and invaded. They were making their way through Europe for weeks and months sometimes. Definitely, they do need a lot of support here."
The group will also host a community day Aug. 21 for Ukrainian refugees, host families, and supporters.