Orange County's green energy agency—known as the Orange County Power Authority (OCPA)—voted to not fire embattled CEO Brian Probolsky and legal counsel Ryan Baron in a closed session meeting June 29, after Probolsky alleged some on the board were seeking his ouster and a troubling Grand Jury report cited concerns with the recently created agency.
The Orange County Power Authority's (OCPA) board of directors met in closed session to discuss removing Probolsky and Ryan Baron after calls for their resignation from some board members.
Probolsky and Baron remained at the board meeting after the closed session, and the board did not release a statement about the session during the meeting.
A publicity firm released a statement on behalf of the board following the meeting, announcing an independent attorney would continue an investigation into a whistleblower complaint filed by Probolsky in May.
In the complaint, Probolsky alleged "Posey and Kalmick conspired to create a common plan and scheme" to fire him, place Kalmick on the OCPA board, and hire Posey to serve as Chief Business Officer. That's a position, he said, neither authorized nor created by the other board members.
The letter, signed by Probolsky's attorney, Megan Lencek, was sent to OCPA General Counsel Ryan Baron, Orange County District Attorney Todd Spitzer, California Attorney General Ron Bonta, and the state Fair Political Practices Commission Enforcement Division. Probolsky has sought whistleblower protection.
Lencek told The Epoch Times on behalf of her client, "We're not commenting at this time."
An investigation into the whistleblower complaint will be conducted by Jeffrey Wortman, a partner at the international law firm Seyfarth Shaw, according to the release.
"The Board takes the management and governance of OCPA seriously," said OCPA Board Director Susan Sonne, also a councilwoman from the City of Buena Park. "After consultation with OCPA's counsel, the Board made the critical decision to continue the investigation in compliance with its legal obligations and best practices."
After Wortman finishes his investigation, the conclusions will be reported to the board and evaluated in closed session, the release said.
Formed in December 2020, the OCPA provides energy to more than 38,000 business accounts across the cities of Buena Park, Fullerton, Huntington Beach, and Irvine.
The nonprofit agency directly takes over customers from Southern California Edison and started providing power to businesses in April. Commercial customers can choose one of the three options offered by OCPA: Basic Choice, equal in cost to Southern California Edison, Smart Choice, which provides 69 percent renewable energy, or 100 percent renewable energy.
OCPA will launch its residential service in the fall.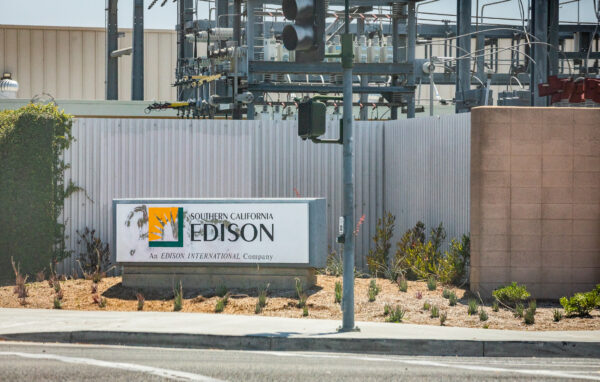 Sonne called for the closed session and spearheaded a vote of no confidence for the OCPA's CEO and legal counsel earlier this month during a regular meeting of the Buena Park City Council.
"I know that the climate crisis is an existential threat, which cannot be ignored, and I am deeply committed to doing everything I can to eliminate our dependence on fossil fuels and move to sustainable renewable energy," Sonne said at a June 28 meeting of the Buena Park City Council. "The Orange County Power Authority has gotten off to a rocky start and has been criticized."
Sonne said she was grateful for the recommendations and reporting issued by the Orange County Grand Jury last month.
"I am committed to working with my fellow directors to resolve all the issues pointed out in the report as quickly as possible," she said. She added the directors needed to send a strong message to the leadership and counsel for the agency must include significant industry experience and transparency.
The Buena Park City Council unanimously approved a vote of no confidence for Probolsky and Baron.
Buena Park Councilman Connor Traut agreed with Sonne, adding there was more than enough information in the grand jury report to provide a cause for concern.
"We've learned that there is a clear lack of confidence from the public and from other cities that are hesitating even considering joining the Orange County Power Authority," Traut said during the council meeting. "I believe the OCPA's instability is largely to blame on its executive leadership, and that the transparency issues and lack of experience from its executive leadership have helped lead to its current state."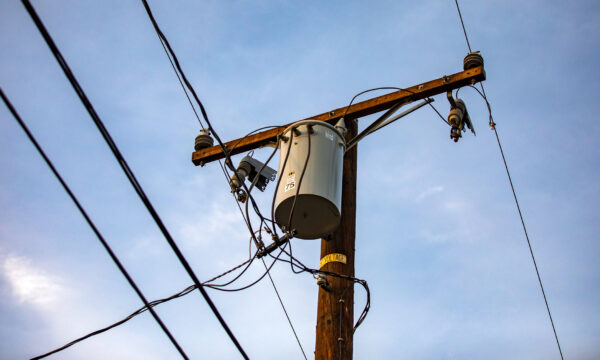 An Orange County Grand Jury report issued last month detailed the OCPA's problems with transparency and what it called a "rocky start." The grand jury initiated the report after receiving complaints from the power authority's supporters about the agency's leadership and lack of transparency.
According to the report, the agency's problems began right after its creation. The job descriptions for its executive director and legal counsel were not made public before the OCPA hired Probolsky and Baron.
The report stated Probolsky has virtually no experience directing a community-choice energy provider, or energy purchase and trading. He is now in charge of a $34 million budget and wields significant signing authority with little meaningful oversight and no governing bylaws.
"With so much authority bestowed on the CEO, the [grand jury] is concerned about what it found to be a continuing pattern of failing to follow best hiring practices," the report stated.
Another problem OCPA faces is rising costs and contracts with cities that do not include paying for increases. For instance, the grand jury said a shortage of new renewable energy projects has caused prices to rise nearly 10 percent since the beginning of this year and nearly 29 percent since 2021. The agency also has failed to clearly state rate differences and increases on its website, or post budgets and financial statements.
"Therefore, it is not surprising that the OCPA mid-year budget reported an increase of projected energy costs to be $14.2 million higher than expected due to higher market prices and the member city tier level choices," the report stated.