After years of discussion, the Orange County Board of Education voted to lower the pay of county Superintendent Al Mijares on April 6.
The board voted 4–1, with Trustee Beckie Gomez voting against, to lower the pay of the superintendent from $467,000 per year to $425,000 per year.
The new base pay is $300,000 per year with an approved car allowance of $12,000 per year and a benefits package, which all combined totals $425,000.
The pay will be effective July 1.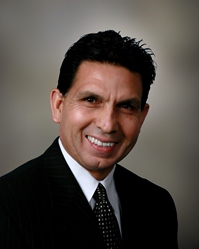 The discussion to lower the pay of the county superintendent began in late November 2021 when the board began to analyze the salary and responsibilities of Mijares and compared it to other county superintendents, according to Board President Mari Barke.
Barke hopes to be an example for other boards seeking to recruit a strong candidate for the position while also protecting taxpayer funds.
Trustee Lisa Sparks said during the meeting, "As elected trustees, we have an obligation not only to the voters of Orange County, but also the students, to direct resources to the classroom where they belong. We promised voters we would exercise fiscal responsibility where appropriate while retaining our board's rights to properly be able to represent our constituents."
While a majority were in favor of the proposal, Gomez questioned the goal of the salary decrease and advised the board to review the lawsuit fees they have paid.
"If we're looking at cost savings, we probably need to look at some of the attorney fees that we're paying in some of the lawsuits that we've got," Gomez said.
Mijares' seat is up for grabs during the June primary election, where he will face off a Los Angeles charter school superintendent Dr. Stefan Bean.
At the Wednesday board meeting, Bean provided a public comment introducing himself to the community and insisting he didn't mind receiving lower pay.
Bean is supported by a majority of the board.