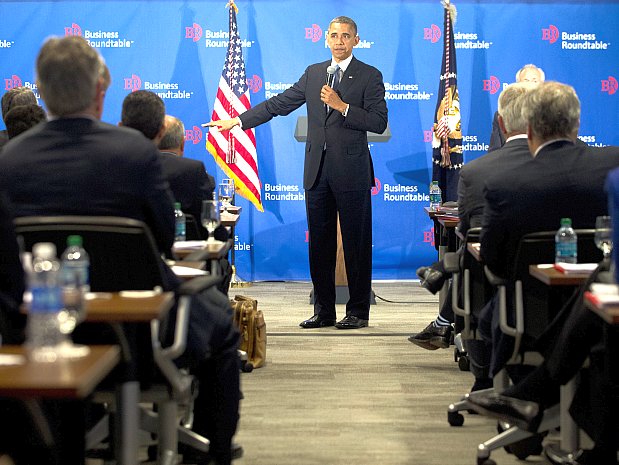 Senate Republicans blocked a vote on Dec. 6 to give President Barack Obama the right to initiate increases in the debt ceiling. Obama wants to include this measure as part of a fiscal cliff resolution.
"By demanding the power to raise the debt limit whenever he wants by as much as he wants, [Obama] showed what he's really after is assuming unprecedented power to spend taxpayer dollars without any limit," Republican Minority Leader Mitch McConnell of Kentucky told the National Review.
The administration wants to change the 2nd Liberty Act of 1917, which gives Congress the power to set the limit on federal debt. Congress has to initiate any changes to the ceiling, which need to pass in both chambers.
Under the administration's new plan, the initiative to change the ceiling would lie with the president. If Congress does not approve, the president could veto Congress's decision, which would then need to muster a two-third majority in both houses to cancel the veto. The likely result is that most initiatives the president proposes would be passed.
"We are not prepared to have the American economy held hostage to periodic threats that Republicans will force the country to default on our obligations," Treasury Secretary Tim Geithner said on CNBC Dec. 5. This indicates that the administration wants to include a deal on the debt ceiling in a resolution on the fiscal cliff.
Republicans Oppose Plan
As could be expected, this initiative met with staunch resistance from Republicans. "To raise the debt limit infinitely at any time he wants is the definition of insanity," Rep. Trent Franks (R-Ariz.) told Reuters. Rep. Cynthia Lummis (R-Wyo.) called it "an unprecedented power grab," according to Reuters.
Rick Santelli of CNBC believes that this initiative removes some of the important checks and balances that exist within the U.S. government. "To have an unlimited amount of money to call upon is too much power for one person. It's always in our country been about checks and balances but I think this administration just wants more checks and no balancing of the check book," he said on CNBC Dec. 6.
Citigroup, however, says that this jawboning could just be a way to find a compromise on the fiscal cliff. "The catastrophe that an unresolved debt ceiling would represent drives the widespread assumption that a bipartisan deal to raise it will once again be made," Citi's Steven Wieting writes in a note. "If this is the case, then other fiscal agreements would seem more plausible too," he says.
According to Wieting, if there is no agreement on the debt ceiling, the administration could delay a default on American debt obligations for a few months by shifting funds around. Once these tricks are exhausted, a default could only be avoided by cutting federal spending by 40 percent, or 8 percent of GDP.
The Epoch Times publishes in 35 countries and in 19 languages. Subscribe to our e-newsletter.