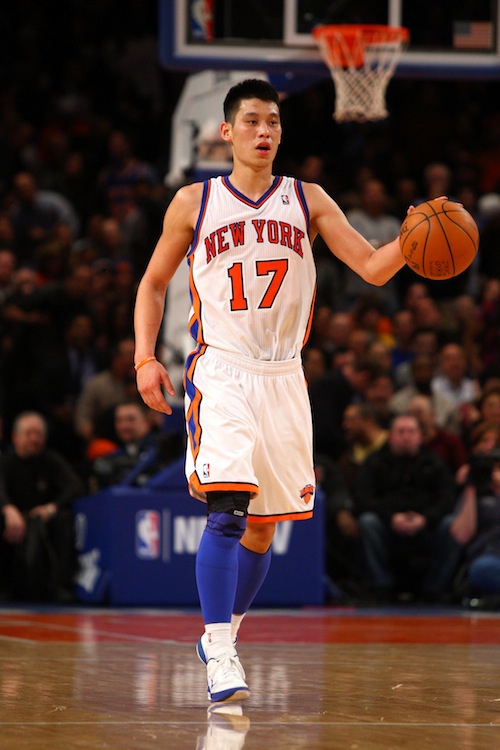 White House spokesman Jay Carney says President Barack Obama is keeping up with the latest heroics of Knicks sudden-star Jeremy Lin, according to a report on the NBA's website.
In less than two weeks time, Lin has gone from bench-warmer to overnight sensation and seemingly everyone—including the President—is following his every move.
According to the release, Carney says Lin's game-winning 3-pointer at the end of Tuesday night's contest against Toronto was the subject of conversation aboard Marine One Wednesday morning. Lin scored 27 points that game and dished out 11 assists.
Obama, meanwhile was on his way to Milwaukee as the start a three-day fund-raising trip.
Carney says Lin's success is "just a great story, and the president was saying as much this (Wednesday) morning."