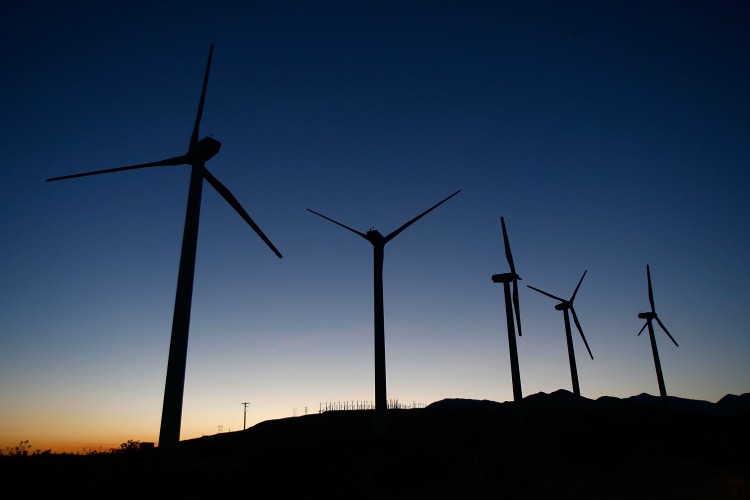 A Chinese-owned company's attempts to acquire four wind farms in northern Oregon will be blocked by the White House, citing security concerns, it was announced Friday.
President Barack Obama's administration said the Ralls Corporation, a privately owned company, acquired the wind farms near a U.S. Navy facility months ago, which represents a potential security problem. It was the first time in more than two decades that the White House prevented such a foreign transaction.
"There is credible evidence that leads me to believe that Ralls Corporation … might take action that threatens to impair the national security of the United States," Obama said in a statement, adding that the farms are located near military-restricted airspace. 
Ralls Corp., owned by the China-based Sany Group, must sell off its holdings within 90 days along with the associated intellectual property, and contracts, the White House said. The company also must remove structures—including concrete foundations—and other equipment from the farms within 14 days.
The White House said the farms were within three to five miles of the Oregon naval training base, which carries out training for air-to-air combat, electronic warfare, drone testing, and bombing, according to the Financial Times.
Obama and his Republican presidential opponent, Mitt Romney, have attacked one another in recent weeks over how communist China should best be dealt with.
"Right before the elections why would he not go with the committee's recommendations and allow a Chinese deal to proceed?" Farhad Jalinous, a partner with Kaye Scholer LLP and who works on similar cases, told the Wall Street Journal. "It wouldn't make sense."
The move comes just under two weeks after Obama filed a complaint with the World Trade Organization against China's illegal subsidization of auto exports. The complaint alleges that China invested at least $1 billion in recent years that provide auto and parts manufactures an unfair advantage over their American counterparts, which are in direct competition with them. 
The last time the president blocked such a deal over national security concerns was in 1990 when President George H. W. Bush halted a Chinese aerospace technology company from buying a U.S. manufacturing company.
Read the original Chinese article.
The Epoch Times publishes in 35 countries and in 19 languages. Subscribe to our e-newsletter.
Click www.ept.ms/ccp-crisis to read about the most recent developments in the ongoing crisis within the Chinese communist regime. In this special topic, we provide readers with the necessary context to understand the situation. Get the RSS feed. Who are the Major Players?