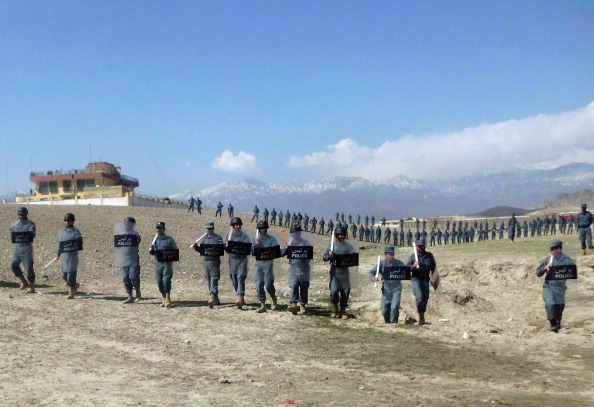 President Barack Obama on Thursday apologized to Afghan President Hamid Karzai over the burning of Korans by NATO troops, according to a statement released by Karzai's office.
"In the official letter conveyed to the [Afghan] president this afternoon by Ryan Crocker, the U.S. ambassador to Afghanistan, President Obama has written that the incident in their facility was not intentional and assured [Karzai] of full investigation," the statement reads.
Over the past several days, there have been violent demonstrations throughout Afghanistan, with several people killed after protesters and police clashed. 
In Nangahar Province on Thursday, two people were killed during protests, Tolo News reported. Demonstrators attempted to break into an American military base.
"The error was inadvertent; I assure you that we will take the appropriate steps to avoid any recurrence, to include holding accountable those responsible," the letter from Obama reads. The incident took place at the Bagram Air Base.
White House spokesperson Jay Carney on Wednesday said the event was "deeply unfortunate" and it "does not reflect the great respect our military has for the religious practices of the Afghan people," according to a transcript.